Car Rental In Bordeaux, France
Our Service
|
Traffic Information
|
Sixt Tips
|
Sightseeing Destinations
|
FAQs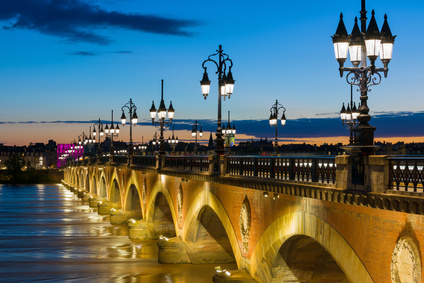 A car rental in Bordeaux is an ideal way to explore the area's picturesque scenery and world famous vineyards, plus it puts you within reach to scenic drives along the Atlantic coastline. To help you decide where to rent a car in Bordeaux scroll through our branch menu or click in the right tab to open an overview of our locations on Google Maps. All our Bordeaux ca rental locations, including Bordeaux Airport and Bordeaux Saint-Jean train station provide 24 rental vehicle returns allowing you more flexible travel. Please remember, however, we can only guarantee your reservation for the chosen vehicle category as specific models are subject to availability.
Our Service
Our Bordeaux car rental fleet is made up of up-to-date vehicles from leading brand manufacturers. From weekend getaways to business trips our range of rental cars can meet your budget and transportation needs. You also have the option of choosing a vehicle with automatic transmission with our car rental in Bordeaux. While booking online you can make a quick price comparison of the models available for your rental dates. Add-ons and extras can also be booked while you make your reservations. Our car rental deals can be upgraded with optional features like GPS, additional driver coverage, coverage protections, child seats and more.
Vehicle types available at Sixt car rental locations in Bordeaux
Compact cars are a great choice for city trips.
Sedans are ideal for longer distance drives and provide ample room along with amenities
A sports car or convertible rental is a fun and stylish way to drive around Bordeaux and beyond.
SUVs and station wagons are a good choice for a family vacation with plenty of luggage space.
Minivans and passenger vans make group travel possible.

Traffic Information
Bordeaux is a well-connected city making it easy to see the sights and plan trips to nearby attractions. Major roadways you can access include the A10 headíng north to Pairs, and the southbound A62 to Toulouse. While driving in Bordeaux you will probably be making use of its ring road called the Rocade, and the five bridges that cross the Garonne river. The Pont d'Aquitaine and Pont François Mitterrand are part of the ring road, while the Pont Jacques-Chaban-Delmas, serves downtown travelers more than highway traffic.
Bordeaux driving tips
Drink driving laws are strict so don't take any risks, a maximum of 0.5mg/ml of alcohol per liter of blood is allowed
You must stop for pedestrians
Children under 10 must sit in the back and have appropriate safety restraints
Seatbelts must be worn at all times
Do not talk or text on your mobile while driving
General speed limits
50 km/h on urban roads
90 km/h on 2 and 3 lane roads
110 km/h on 4 lane routes, 130 km/h on motorways
In wet weather speeds are reduced to 80 km/h on 2-3 lane roads, 100 km/h on 4 lane routes and 110 km/h on motorways

Sixt Tips
With the classification "City of Art and History" and over 300 important historical buildings, Bordeaux offers great sightseeing for architecture, art and history lovers. Some attractions not to miss are the miroir d'eau, the world's largest reflecting pool near the Palais de la Bourse. Another recent addition is the La Cité du Vin, a contemporary museum celebrating Bordeaux's wine culture, the architecture resembles a wine decanter and is located on the banks of the River Garonne. With all this wine, it naturally follows that Bordeaux's culinary scene is also excellent, and with the new pedestrianized center restaurants and coffee bars fill the streets with al fresco diners.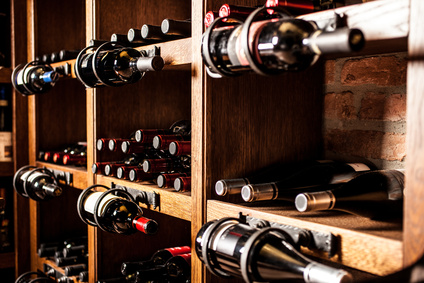 Touring the vineyards near Bordeaux
As the second largest wine-growing region in the world Bordeaux is a fantastic place to learn more about wine. It produces some of the most world's most prestigious wines and visitors can experience the delights first hand while in the area. We highly recommend to plan a road trip to tour the nearby vineyards with your car rental in Bordeaux. You can stick to the renowned vineyards along the wine route of Medoc or drive to see some of the smaller wineries that often get overlooked, yet have just as much to offer.

Sightseeing Destinations
Arcachon is about one hour from Bordeaux and with over 4 miles of fine white sand, is a perfect way to relax and take in the Atlantic. Pereire Beach is one of the most beautiful and offers vistas over the Cap Ferret peninsula as well as some excellent beach clubs to wine and dine in.
Distance to Arcachon
from Bordeaux Airport via A63: 40 miles, about 1 hour
Take your car rental in Bordeaux along the famous Medoc wine route to the Château Saint Aho, a majestic family estate. As well as being a remarkable historical monument the Château Saint Ahon is also a terrific winery that offers wine tours, a shop and Mirabel gardens. During the guided tour you can find out about the wine making process, have a tasting and see the extraordinary barrels warehouse.
Distance to Bordeaux to Château Saint Aho
from downtown Bordeaux: 8 miles, about 30 minutes

FAQS
Below are the quick answers to some of our most frequently asked questions. Please be reminded that every country has slightly different rules and regulations, so for the most specific and detailed information pertaining to your desired rental please visit rental information for more information.
Which documents are needed to pick up a rental car?
What is included in the rental charges?
Can I rent a specific car model?
Can I change my booking and do I have to pay a cancellation fee?
Can I cross borders with my rental car?
Can I rent the car at one place and drop it off at another station?
What is Sixt's refueling policy?
What add-ons are available and how much do they cost?
Can I rent a car with unlimited mileage?
Does Sixt deliver and/or collect rental cars?
Do I have to pay a security deposit?