Sixt rent a car in Vienna, Austria
Click to jump to: Our Services  |  Traffic Information  |  Sixt Tips | Business Travel
The city is a great base from which to explore the surrounding countryside and neighboring cities and choosing car rental in Vienna makes all these locations easily accessible to you. We have an excellent selection of rental cars to book online or in our mobile app, but please remember that we can only guarantee availability in the vehicle category you select, not not for a specific vehicle model.
What to Do in Vienna in Winter 2019
Vienna is a city of incredible architecture, culture and history that shines even in the darkest months. Between December and April, the average temperature is in the mid 30s to low 40s. But do not fret, there are a lot of indoor activities available. Known as a city of high art and music there are over 100 museums and galleries in Vienna dedicated from everything from ancient artifacts to modern street art. It is not uncommon for museums here to keep the doors open until late in the evening. Some of the most famous establishments include the Kunsthistorisches Museum, the Hofburg and the Sigmund Freud Museum. Opera fans can buy tickets to attend the Vienna Opera Ball, held the Thursday before Ash Wednesday. This formal ball and social event transforms the National Opera into a palace of dance. If you want an outdoor activity the Vienna Ice World is a picturesque skating ring right outside Vienna City Hall, particularly beautiful at night with all the lights on. Of course, if you really want a nice break from the cold than head to Therme Wien for a spa day with indoor and outdoor heated pools, steam rooms and massage facilities. A compact city car is recommended for exploring the sometimes-narrow streets of Vienna. And be sure to ask about the availability of winter tires.
Our Services
With an impressive fleet of quality brands, we are confident we have the perfect rental vehicle to meet your mobility needs in Vienna. Compact cars offer economical transport, while full-size sedans provide space and comfort. If your visit to Vienna includes a trip into the mountains, a powerful SUV will take you to your destination with ease. That fresh mountain air can be enjoyed all the more in one of our convertibles, while a stylish sports car means that you can fit in effortlessly with the chic crowd in this stylish city. A quick price comparison will show the exciting models are available to you.
When you rent a car in Vienna from Sixt, you can access a range of affordable extras to customize your car rental to your precise requirements. Enhanced coverage options such as roadside protection and tire and windscreen coverage protect you from some common mishaps, while a GPS system makes it easy to find your way around this beautiful city. If you want to explore further afield, a small cross border fee allows you to enjoy the sights of neighboring countries and winter sports fans can specify a magnetic ski rack and snow chains. We also offer a selection of child seats for those with younger children in their party.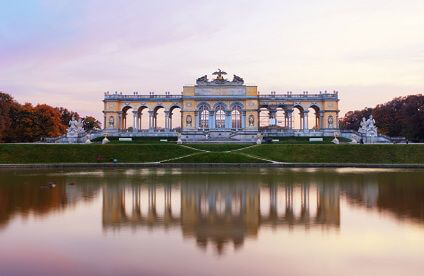 Traffic Information
If arriving by air, Vienna-Schwechat International Airport is situated around twelve miles to the southeast of Vienna city center. The journey will take you around twenty minutes on the A4 or twenty-five minutes via the A23 if you want to avoid tolls on the A4. Many major roads in Austria have tolls and you will need to purchase a vignette, or toll sticker, to use them. Vignettes are are widely available in gas stations and at rest stops. On-street parking is available throughout the city center and tickets can be obtained from any of the many tobacco kiosks found on almost every street. There is also an extensive park and ride network around the city and a good selection of parking garages in the city center.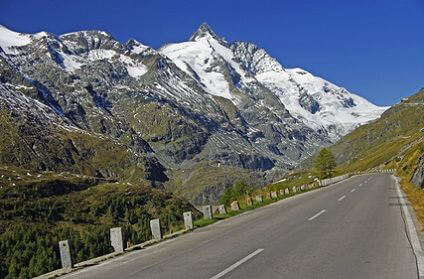 Sixt Sightseeing Tips
There are few European cities with as rich a history and culture as Vienna and there is something for almost every interest. Vienna's Ball Season is a huge cultural event, running from November to February. There are more than 450 balls every year and dancing the night away at a glamorous Vienna ball could be the highlight of any weekend break in the city. As the former capital city of huge empires, Vienna has many impressive imperial buildings and most of these can be found in the city center, or Innere Stadt. Highlights like St. Stephen's Cathedral and the Kunsthistorisches Museum are all easily accessed. Coffee houses are to be found all over the city and are famous for their grand interiors. This coffee culture is a major part of Viennese life and having a coffee and pastry while watching the world go by is an enjoyable part of any visit to Vienna.
Business Travel
Vienna is known as the gateway to Eastern Europe and many international companies have their Eastern European headquarters in the city. Its position as a trade center has made it one of the wealthiest cities in the European Union. Major industries include science and research, especially in the areas of life sciences, biotech, pharmaceuticals and medtech. The city an information technologies hub as well. For many years Vienna has been the number one city in the world for conventions and exhibitions and events are often held at its largest venue, the Austria Center Vienna (ACV).

Additional Sixt Services