Barcelona Car Rental Deals
Why rent with Sixt?
4,000+ rental locations worldwide
Affordable car rentals in Barcelona
Car Hire in Barcelona and worldwide
Long term rentals available
180,000+ vehicles in our fleet
50,000+ premium rental vehicles
5th largest global car rental company
Seated in the heart of Catalonia, Barcelona is one of Spain's most vibrant and exciting cities. Visitors spending time in this stunning metropolis have a wide selection of different rental cars available to them, making it easy to find a solution for getting around town. Whether searching for a luxury sedan for two or minivan that can fit the entire family, tourists are bound to find the right fit among the selection of different models and styles available. Sixt is looking forward to being you car rental company in Barcelona, Spain!
Explore Beautiful Barcelona in a Sixt rent a car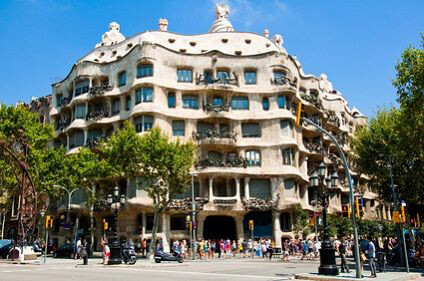 Using a rental car, soaking up the sights and sounds of Barcelona simply could not be easier! Sixt rent a car offers everything that you would need to get a car rental while you are in Barcelona. Sixt offers rent a car locations at the airports as well as train stations located throughout the city. Sixt also makes it easy to rent a car only when you are 18 years old in Spain. Some of the most popular vehicles that are rented in Spain from Sixt are convertibles and economy cars. Sixt wants to be the car hire company that guides you around Barcelona, Spain.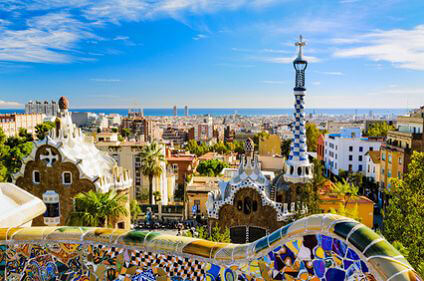 What to see in Barcelona Spain
The largest city on the Mediterranean Sea, Barcelona is known for its gorgeous beaches and popular nightlife scene. Las Ramblas and the Gothic Quarter are home to some of the most animated clubs and discotheques in Europe, with revelers partying the night away. For those looking to enjoy a cocktail in an upscale lounge, Port Marina has several different options to consider. These luxury establishments offer soaring views of the water and a more quiet atmosphere, perfect for couples looking for a romantic escape. Beyond the party hotspots of Barcelona, this ancient city is well-known for its many historic landmarks and destinations. The Catalonian capital is home to several different World Heritage Sites, including La Pedrera and the famed Sagrada Familia. Other famous structures in Barcelona include the Palau de la Música Catalana, a famed concert hall that demonstrates Catalan Modernism. Catching glimpses of these incredible monuments is an absolute must for those who visit the city of Barcelona.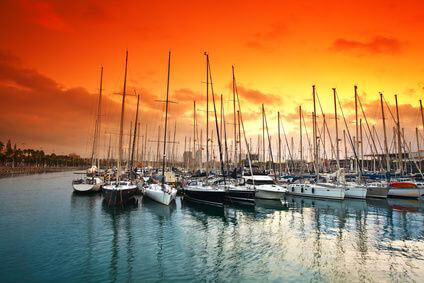 Enjoy the arts and relax at the beach
For art history buffs, Barcelona has no shortage of incredible museums to explore. The National Museum of Art of Catalonia is one of the most popular museums in the region, with a huge assortment of Romanesque art pieces housed inside. The Picasso Museum is also located in Barcelona, giving tourists the perfect opportunity to discover the works of this iconic artist. Of course, no trip to Barcelona would be complete without a stop at one of the city's many beaches. Seven different beaches dot the coastline of the city, including Sant Sebastia and the Barceloneta. Barcelona's sensational Mediterranean climate gives visitors the chance to sunbathe and splash in the water throughout the summer months. From the bustling shopping district known as the Avinguda Diagonal to the quaint streets dotting the ancient center of the city, Barcelona has something to offer every visitor. The rich history, diversity and excitement of this modern city make it something to behold. For those planning a trip to Barcelona, booking a rental car is a smart way to ensure that not a single landmark goes by unnoticed over the course of one's stay.
Sixt Airport Locations Nearby