Dubrovnik Airport Car Rental
Customer Reviews About Sixt





| 23.06.2015 20:57
| 21.04.2015 10:42 Friendly, helpful staff. Rental location short walk from airport terminal. Staff explained rental information in straight forward manner. Car was VW Polo, only couple of weeks old. Very enjoyable driving experience.
| 09.11.2014 16:29 car was new and price was great value.
| 25.10.2014 14:35 it was quick, easy and friendly
| 12.09.2014 10:47 Sixt is very good company! This company have many new cars with not high prices! But I sure? that Sixt will have for rent luxury cars))) Thank you! Good luck!Russian tourist)))
| 02.09.2014 11:35 Great service from the local team at the airport.
| 07.08.2014 10:05 Everything was absolutely great during my last rental. Thanks to Sixt HR team!
| 04.08.2014 10:16 The whole experience went very smoothly.
| 10.07.2014 16:04 Good quality car. Thank you.
| 30.06.2014 22:13 Great, fuel efficient car; saved me money on fuel. Thanks.
| 22.05.2014 10:17 Excellent vehicle - as was the servives from HQ in Zagreb, thank you.
| 30.01.2014 12:21 Pleased with free upgrade, car was clean and well maintained, Sixt employee who handled the renta (both out and return) was very friendly and helpful.
| 06.11.2013 19:39 The return process for the vehicle was quick and efficient.
| 10.08.2013 11:33 The staff were very professional.
| 21.06.2013 13:53 rental was located near airport... Vehicle was low miles and good condition. All charges were as expected.
| 10.06.2013 23:01 your agent was very helpful, corteous and efficient.
| 10.06.2013 16:02 a very nice car and very nice people in the office
| 06.06.2013 21:55 friendly service at Dubrovnik, clean and serviceable car. Website booking was very easy.
| 10.05.2013 14:00 I had not used sixt before, but will use your company again in future rentals.
| 05.04.2013 00:00 Staff at Dubrovnik Airport were excellent. Thank you!
| 05.04.2013 00:00 The young man who gave me the keys to the car was extremely polite and professional. He took the time to show me how to use some novelties in the car such as electronic hand-break which I had not used before. I have actually already booked my next car with Sixt on 25th July.
| 24.03.2013 00:00 Not that I can think of
| 19.03.2013 00:00 Ich möchte eine grosses Dankeschön an Herrn Maro am Flughafen Dubrovnik sagen . Seine Art und Komunikation wie auch der komplette Eindruck ist grossartig . Solche Menschen wünschen wir uns bei der Auto Abnahme u er soll ein Vorbild sein für alle . Grosses Dankeschön . Immer wieder SIXT ...
| 11.10.2012 00:00 very helpful and pleasant people at point of contact at airport. Good quick handovers coming and going.
| 04.10.2012 00:00 I have used SIXT a few times now and find your service better than others. Will be back next year.Yours Steve Dugdall
|
|
Travel Tips
Location Details
Address:
Airport Dubrovnik, Cilipi
20117 Dubrovnik HR +385-20-773210
Location:
airport
GDS - Code:
DBV
SIXT #:
2559
Opening Hours
Mo. - Su.
07:00 - 22:00
Bank holiday
07:00 - 22:00
24 h return

Welcome to Dubrovnik Airport Sixt rent a car
Welcome to Sixt Rent a Car at Dubrovnik airport! Dubrovnik airport is situated 20 km from the city of Dubrovnik. Enjoy our wide variety of vehicles to bring you to desired destinations all over Croatia and also to other countries.
Mr. Eugen Tarocco ( Branch Manager )
Sixt Car Rentals at Dubrovnik Airport, Croatia
Rent a car at Dubrovnik Airport for the best travelling experience in Croatia. From Economy vehicles to large saloon and estates, Sixt car rental in Croatia has the top premium cars for tourists and business users.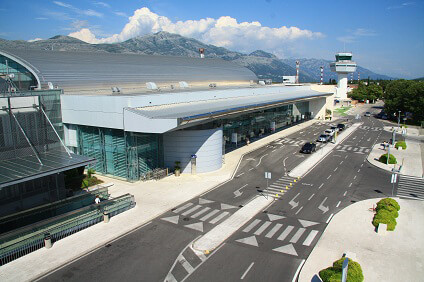 Copyright: Dubrovnik Flughafen
Dubrovnik has numerous claims to fame in international travel. It is one of the most popular and attractive tourist destinations in Croatia and its natural beauty and heritage was confirmed in 1979 when the city as a whole became a UNESCO World Heritage Site. While it is far from the most populous city in Croatia, the sheer number of sites and activities, such as the impressive architecture of its Renaissance buildings, mean that car hire in Dubrovnik is as much a necessity as a convenience. Similarly, the Dubrovnik Summer Festival lasts for a total of 45 days with events all over the town, making a car important in order to experience as much of the celebration as possible.
Car rental in Dubrovnik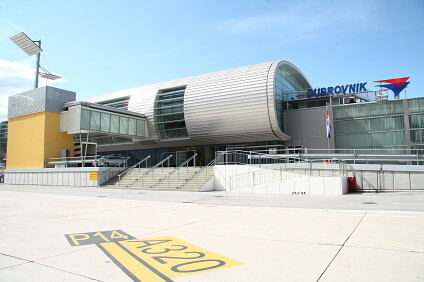 Copyright: Dubrovnik Flughafen
Individuals looking to rent a car in Dubrovnik will also appreciate the fact that the airport is located around twenty miles from the city of Dubrovnik, making a car especially important for those who feel that they can get use out of it during their visit. A rental car also gives visitors the option of exploring further afield, with both Montenegro and Bosnia and Herzegovina within easy driving distance.
Sixt at Dubrovnik Airport
Copyright: Dubrovnik Flughafen
The airport is one of the few airports in the world to offer a dedicated car hire facility, of which Sixt is a proud part, and one of the leading names in car rental in Dubrovnik. The facility is open from 7am until 10pm daily, with options for out of hours pickup and return available. Visitors will also be suitably impressed by the range of cars on offer. Those visiting for the Summer Festival may well wish to take advantage of one of the extensive range of convertibles, including the Mercedes-Benz SLK. Those looking for something a little more practical may prefer a nippy Smart Car or Volvo XC 60 off-roader. No matter the vehicle of choice, Sixt has the perfect selection for any visitor.
Location details
Opening Hours
| | |
| --- | --- |
| Mo. - Su. | 07:00 - 22:00 |
| Bank holiday | 07:00 - 22:00 |
Contacts / Lost & Found
SIXT # Dubrovnik Airport DBV
Airport Dubrovnik, Cilipi
20117
Dubrovnik
42.561389, 18.268333
+385-20-773210
+358-20-773210
SIXT # Dubrovnik Airport DBV
Airport Dubrovnik, Cilipi
20117 Dubrovnik
Phone no.
+385-20-773210
Fax
+358-20-773210
Location plan - how to find us
Your way to Sixt:
The Sixt branch is situated outside the airport building, in the car rental center.
Outside open hours - pick-up & return
Out of hour pickup possible.
Pick-up out of opening hours is possible for an additional charge. This service is bookable on request. Please provide credit card, e-mail-adress, flight and mobile number.
Out of hour return possible.
keybox available
Categories and services at this location
Compact Cars & Sedans
Sports cars & convertibles
4x4 / SUV
Truck
Select vehicle for pick-up using iPhone
24 h return