Rent a MINI with Sixt Car Rental
If you want a rental car that is sure to catch the eye of all who see it, then look no further than our Sixt MINI fleet. Charismatic, powerful and sporty, these cars are perfect for those who like to make a statement. Due to their versatile and economical nature, each MINI is ideal for whizzing through downtown on a weekend or driving to the beach on a family vacation. Rent a MINI from Sixt the next time you need a compact and fun to drive rental car.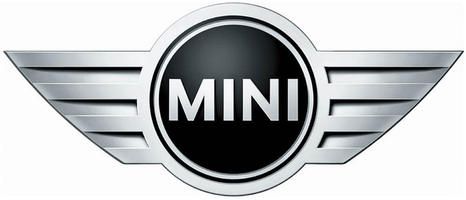 Have Fun in a Sixt MINI Rental Car
Sixt is proud to offer this popular European model in our USA car rental fleet. Packed with accessories, technology, and top of the line engineering, a MINI is everything you want in a stylish performance car. This compact rental car has plenty of character for a fun for a unique trip. Rent a MINI with Sixt to experience this sporty vehicle at an affordable rate that won't break the bank. If you're feeling particularly adventurous, grab the coupe convertible model for an unforgettable family vacation.
MINI in Name, Not in Performance
Economical and Efficient: The MINI is one of the most fuel efficient cars in its class. Even while going 0-60 MPH in under 8 seconds, some MINI models still get upwards of 50 MPG.
Entertainment on Wheels: While driving to your destination you can tune into the integrated Pandora system, auto volume control, and cell phone interfacing support to provide a flawless and enjoyable ride.
Status Symbol: Experience one of the most iconic cars with Sixt rent a car. Here is your chance to drive a MINI with no commitment. Rent a MINI today to live in luxury, without the cost.
Money Saving Tips when renting a MINI
While renting a MINI from Sixt, you can also save money by taking advantage of the discounts of renting long term at Sixt car rental. Additionally, you can always check out Sixt's Best Deals page for MINI rental car offers. Many discounts are also offered if you prepay for your car rental online. Sixt rent a car cannot guarantee you to receive a MINI rental, however you will be able to get an equivalent vehicle in the same chosen car rental category.