Rent a Mercedes-Benz Across the World
Drive in luxury wherever you go with a Mercedes-Benz rental car from Sixt. This famous German car brand is renowned for creating vehicles that are both high in quality and style. Sixt will ensure you a stress free rental experience with excellent customer service and advice, attractive offers and a wide fleet of top quality rental cars.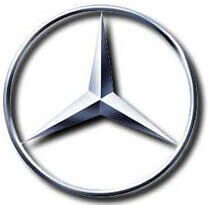 Experience Luxury with a Mercedes-Benz Rental
This versatile car brand instills luxury in each one of their models. From sedans to SUVs, to their exotic cars and convertibles; each one has enough elegance to make the perfect statement. Combining sleek, classic styling with the finest materials and powerful German engineering, Mercedes-Benz creates automobiles that make driving much more effortless and enjoyable. Make an impression wherever you drive with a Sixt Mercedes-Benz rental car.
Rent a Mercedes-Benz with Sixt in the USA
The origins of the Mercedes-Benz can be traced back to 1886 and Karl Benz? creation of what is considered to be the first petrol-powered car. Since its creation more than a century ago, Mercedes-Benz has maintained a reputation for quality and reliability, and is an instantly recognizable name wherever you go in the world. Treat yourself with a Sixt Mercedes-Benz rental in the USA and embrace your love of fine automobiles.
Save Money on Mercedes-Benz rental cars with Sixt
Sixt offer a wide array of Mercedes-Benz rental models from stylish luxury vehicles to powerful SUVs so that you can select the perfect vehicle for your trip. Save money with Sixt by opting for a longer rental period, and by pre-paying online in advance. Choose a Mercedes-Benz for a luxurious and comfortable drive wherever you go. Upgrade your Mercedes car rental with a useful add-on or extra such as GPS and additional drivers. Find out more below.