Dodge Rental with Sixt rent a car
Rent an iconic and powerful Dodge with Sixt and revive your love of driving. These powerful, sporty vehicles are great for showing off either on a vacation, business trip or simply just for a treat. With classic designs, each Dodge rental car has a vintage feel while still being fully equipped with state-of-the-art technology.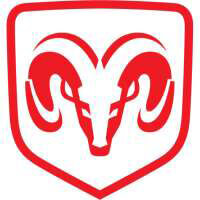 Experience Power and Style with a Dodge Rental
With powerful engines and surprisingly nimble handling, each Dodge car rental is a dream to drive. Select these high powered vehicles for memorable road trips across the USA while making a statement. Built using high quality materials, plenty of attention goes into the manufacturing of these cars so you can expect a luxurious drive regardless of whether you're opting for an exotic model or not.
Choose the Perfect Dodge in the USA with Sixt
Created by the car manufacturing pioneers of Chrysler, Dodge is an iconic American brand that celebrates classic, vintage styling with modern technology. Sixt is proud to offer Dodge in our fleet, updating our models as often as we can to continuously offer the latest technology and driving experience. Check out our Dodge rental car models below and select the perfect one for your trip.
Experience a Stress Free Rental with Sixt
Whichever car model you are hoping for, Sixt offers the best deals and services. With Sixt rent a car, you can rent a Dodge for an affordable price. Take advantage of Sixt's best deals and coupons. To make the most of your car rental experience, choose a useful upgrade for your Dodge rental car. Find out more about these extras below.