Rent a Car Selections at Heathrow Airport's T5 Terminal
Sixt Car Rental services welcomes visitors to its Heathrow Airport Terminal 5 facility to take advantage of our affordable rates. We offer premium rental car options in sports, economy, SUV, convertible, luxury car and minivan selections for your driving needs in England. When you arrive at our Heathrow Airport Terminal 5 branch, our courteous and professional staff can assist you on available models from our various car categories. Your rental car choice has additional services offered, depending on location that includes under 25 driver options, unlimited mileage, insurance, additional driver options, baby seat and Sat Nav. We look forward to offering you a quality rent a car experience at our Heathrow Airport Terminal 5 agency.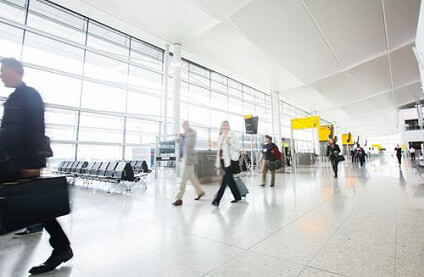 Copyright: Heathrow Airports Limited
Heathrow Airport Terminal 5-- the T5-- Renting a Car
Heathrow Airport Terminal 5, also known as the T5, represents the newest of Heathrow Airport's (LHR) terminals. Heathrow Airport is Europe's busiest airport handling an estimated 68 million passengers per year. The T5 terminal is designed to handle approximately 35 million passengers a year. Having opened in 2008, the T5 is used by the British Airways and Iberia carriers. With its five floor capacity, the T5 offers travelers a wide range of services that includes restaurants, hotels, parking, and rent a car facilities. Our offices are situated just a five minute walk away inside the Sofitel Hotel where you can pick up your car rental and then drop it off at the hotel car park. Central London is approximately a 45-60 minute drive from the Heathrow Terminal 5, which is close to the A3044 Road and accessed by a motor Spurway connecting to the M25.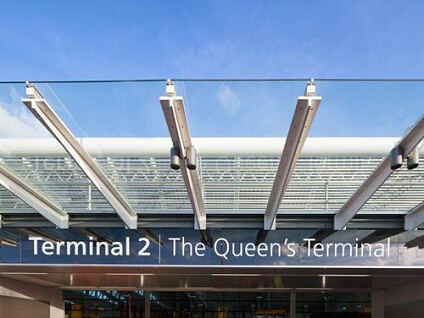 Copyright: Heathrow Airports Limited
Places to Visit with a Rent a Car in London
London has endless possibilities to explore with a car rental. The numerous attractions and sites to visit on your own schedule include seeing the incredible beauty of historic Westminster Abbey or heading off for a tranquil recreation day at the lush greenery of Kensington Park. You can also discover other historic parts of the United Kingdom with a scenic drive through its different districts and architecture. With our extensive rental car network, you will always be assured an affordable and premium vehicle.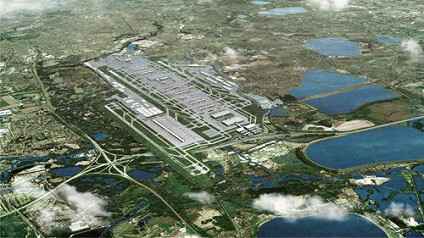 Copyright: Heathrow Airports Limited
Jenny Willscheid
( Branch Manager )