When you're ready to explore the natural wonders of Tunisia and need to rent a car, Sixt is your go-to place for high-quality service and affordable prices. Vans, convertibles, 4x4s, sports cars, and luxury vehicles are available for all budgets and tastes.
Rent a Car in Tunisia with Sixt
A car rental in Tunisia offers you great flexibility and reduces your dependence on public transportation, allowing you to travel to your Tunisian destinations at your own pace. Sixt offers a selection of vehicles that can accommodate all your needs, whether you're traveling alone or in a group.
Driving Rules and Tips in Tunisia
If you plan on going outside the urban areas during your stay with your car rental in Tunisia, a four-wheel-drive is probably your best bet, because the condition of the roads can get pretty tough. On the other hand, a regular sedan should do just fine if you will be staying close to the urban centers. To rent a car in Tunisia, you have to be at least 21 years old and have a valid national driver's licence. Here are some of the basic rules drivers should keep in mind:
Traffic moves on the right.
Seat belts need to be fastened at all times.
The use of a handheld mobile phone while driving is prohibited.
The speed limit is 30 mph in the city and 70 mph on the highway.
Remember to carry all registration and insurance documents with you while driving in Tunisia.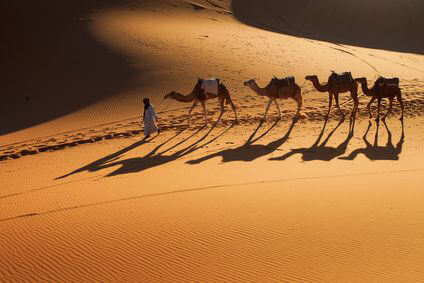 Things to Do with a Car Rental in Tunisia
Tunisia boasts numerous natural, religious and historical sites as well as places to relax and unwind. Whether you want to rent a car to make frequent road trips within the cosmopolitan beach areas of the north or want to tackle the desert regions of the south, getting to your destinations will be a breeze with a car rental from Sixt. Your itinerary can include places such as the ancient ruins of Dougga, the Bardo Museum, the Medina of Tunis, the Zitouna Mosque and Kelibia. Sixt wants your trip to Tunisia to be both safe and enjoyable, providing you with a wide range of reliable vehicles at reasonable prices.