Sixt rent a car in Stockholm, Sweden
Our Service
 |  
Traffic Information
 |  
Sixt Tips
 |  
Sightseeing Destinations
 |
Business Travel
You can find out more about our Sixt rent a car Stockholm branches on the drop down menu. The opening hours, addresses and rental cars at each location are clearly listed when you expand the menu by clicking on the arrow. Open the second tab and get a full overview of our branch locations on Google Maps. All our branches allow you to return your rental vehicle around the clock, giving you more flexibility. If picking up your vehicle at any hour is your concern rent a car at Stockholm Skavsta Airport. If not flying in or arriving by train, you can easily reach our city branches via public transportation. Choose the branch which suits your mobility needs best and do a quick price comparison between models before booking online. Please be aware reservations can only be guaranteed for the car category as specific models are subject to availability at each branch.
Our Service
Besides our affordable rates on rental cars we offer a number of ways to help you have an optimal experience. You can rent a car for a day, a weekend or longer with our flexible rental arrangements or customize the drive with our useful add-ons. We offer great deals on extras such as child seats, GPS, additional driver coverage, protection packages and more.
More optional features
Tire and Glass Coverage
Trailer coupling and luggage racks
Ski box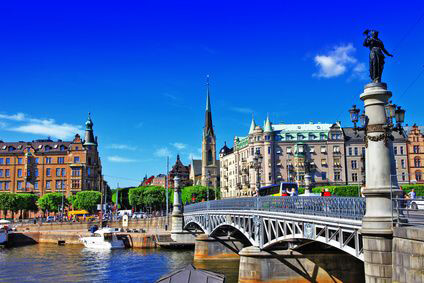 Traffic Information
Driving in and out of Stockholm will most likely be done on the E4, E18 or E20, all which converge in the city. A congestion tax is charged for cars driving in or out of central Stockholm between 6:30 am- 6:30 pm, and a daily fee is included in the rental fees. Parking in the inner city can be expensive and is rather limited. Traffic is generally not a problem except for occasional rush hour backups on the north-side divide. Mornings tend to be slow for those commuting south-north and afternoons in the opposite direction. Make sure to keep an eye out for bus lanes as you will incur a fine if caught driving in these designated lanes.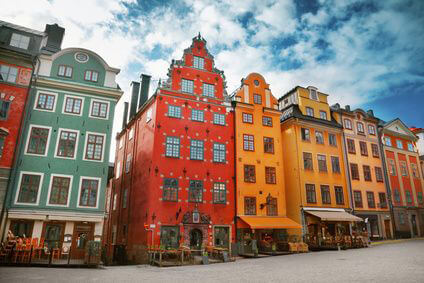 Sixt Tips
Once behind the wheel of your Stockholm rent a car you can set off to freely explore at your own pace. Tour around the city, which is spread across 14 islands and connected with 57 bridges. You can visit the three World Heritage Sites, museums and parks before heading off on any number of excursions. There are many palaces in and around Stockholm plus forests, lakes and charming small towns. The stunning beauty of the Stockholm archipelago also begs to be explored and most of the large islands are easy to access with your car rental.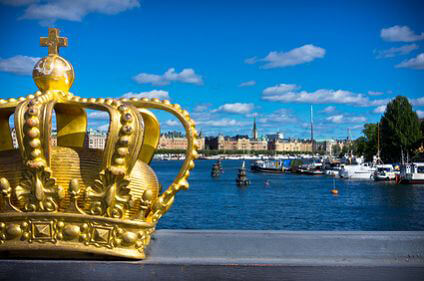 Sightseeing Destinations
Situated on the shores of Lovön, lies the UNESCO listed Drottningholm Palace a worthwhile destination even if you are just in Stockholm for a long weekend. This well-preserved royal palace was built by the father and son architect team Tessin in the 1600s. Enjoy your time walking the beautiful palace gardens and seeing the Chinese Pavilion. The southern wing of the palace is the permanent home of Their Majesties the King and Queen but guests can visit the rest of the palace and the grounds year round.
Distance to Drottningholm Palace
From Stockholm Arlanda Airport via E4: 28 miles, about 40 minutes
From Stockholm Central Train Station via Route 261: 8.2 miles, about 25 minutes
From Stockholm Odenplan via Route 261: 7 miles, about 25 minutes
Take a day trip to the quaint town of Sigtuna, which was the historic capital of Swede from the 10th through 13th centuries. While in the area you can check out Rune stones and other Viking era artifacts or spend time in nature.
Distance to Sigtuna
From Stockholm Arlanda Airport via Route 263: 11 miles, about 20 minutes
From Stockholm Central Train Station via E4: 30 miles, about 40 minutes
From Stockholm Östermalm via E4: 31 miles, about 45 minutes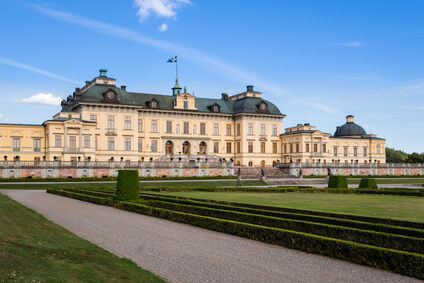 Business Travel
Stockholm is one of the world's cleanest metropolises and this is partly due to its absence of heavy industry. The city has become a major player in the technology sector and hosts large companies such as IBM and Ericsson. Kista, a district located in the northwest of Stockholm, has become an IT hub and is sometimes referred to as Sweden's Silicon Valley.
Distance to Kista
From Stockholm Arlanda Airport via E4: 18.6 miles, about 25 minutes
From Stockholm Bromma Airport via Route 279: 5.5 miles, about 12 minutes
From Stockholm Central Train Station via E4: 8 miles, about 15 minutes
From Stockholm Odenplan via E4: 6.4 miles, about 12 minutes