Car Rental in Seville with Sixt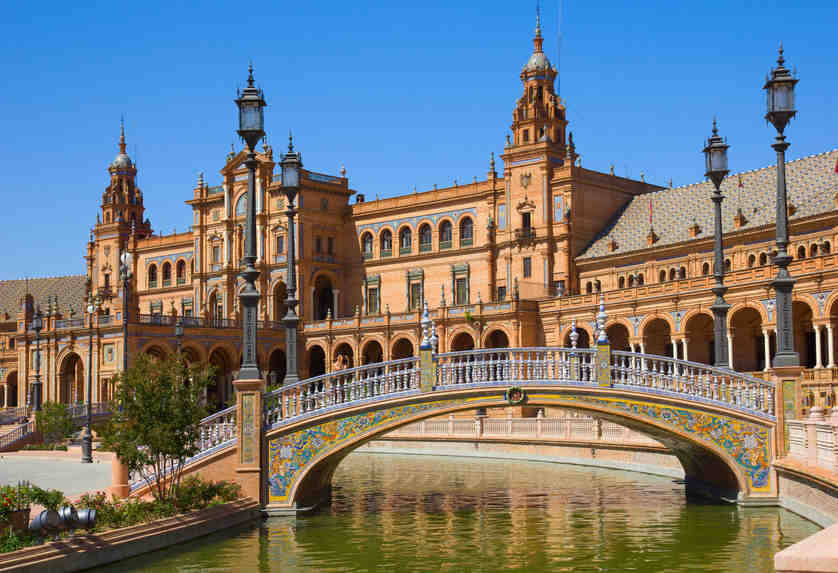 The staff will be able to discuss your various options and whether there are any special deals or discounts that you can take advantage of. Whether you need a family car, an SUV or a sports car, you can be sure they will do their best to deliver the vehicle that meets your wishes. Don't forget to ask about extras that are available to add to your car rental package such as LDW coverage or additional drivers. Make your reservation in advance online or over the phone, but please note we can only guarantee you a vehicle in your chosen car category and not a specific model.
What to see with your car rental in Seville
Seville is a beautiful city and one of the most popular tourist destinations in Spain. It is famed for its impressive architecture influenced by the cultures of both Islam and Christianity. Whilst you are driving in your car you will be able to really soak up the wonderful scenery. There are a number of parking lots in the city too, the underground ones are particularly good for keeping the car cool during the hot weather. Many visitors head straight for the Plaza de Espana, built in 1928 to showcase Spanish architecture. Another popular tourist destination is Alcazar Palace, a UNESCO World Heritage Site, initially a Moorish fortress before evolving into the Royal Palace that it is today. If you want to take a trip by car outside Seville, you may want to visit the nearby city of Jerez, which is the home of the fortified wine known as sherry.