Explore Barcelona with Sixt rent a car
Click to jump to: Our Service  |  Traffic Information | Sightseeing Destinations  | Business Travel
Browse our Barcelona car rental branches to see what location is best for you. You can download the Sixt app for the opportunity at some of our locations to reserve the car of your choice 30 minutes prior to pick up. Or you can use the app to book a rent a car in Barcelona.
What to Do in Barcelona in Winter 2019
Many people travel to Barcelona in winter to take advantage of its mild weather. Temperatures can be in the upper 50s between December and March although there can be rain. Celebrations of the co-patron saint of Barcelona, Saint Eulàlia, take place in the week leading up to February 12th. You can even go skiing and ice skating in and around Barcelona! If you go to Kaliu Park on the edge of Barcelona, you can enjoy ice skating, an ice slide, and kids activities. And 2 hours outside of the city is the ski hill La Molina. If you need indoor activities, visit the Catalan National Art Museum or the Picasso Museum. Unless you are planning to go skiing, a luxury sedan or economy car will be fine for getting around in this part of Spain.
Our Service
We offer a wide selection of rental cars at each of our Barcelona rental car locations that are perfect for a range of mobility needs. Whether on a short weekend trip or a family vacation we have something to match what you have in mind for your travels. Choose between an array of leading brand SUVs, compact cars and sedans, sports cars and convertibles at each location - including automatic car rental. Some of our Barcelona branches even offer a selection of truck and van rentals. From our Barcelona Sants Train Station and Barcelona Centre/Eixample branches you can find the right passenger van or moving truck to help you transport cargo or a large group. When you click on our booking page you can make a price comparison between the premium models available for your rental period. While you reserve you can also include a number of useful add-ons to your rental vehicle for an optimal drive. Along with additional driver coverage we have a variety of extras that can enhance your experience and help you customize your rent a car to your requirements.
Bookable extras
Child seats for babies, toddlers and small children
Roadside Protection
Tire- and Windscreen Coverage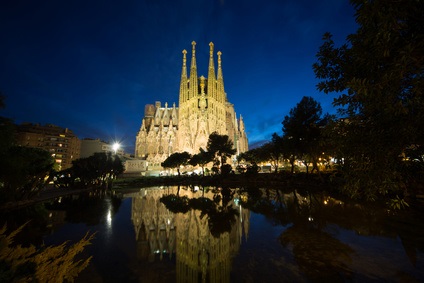 Traffic Information
Having your own car rental in Barcelona will allow you the freedom to explore the Catalonian capital's rich urban center as well as the chance to take various day trips. Driving in Barcelona may take a little getting used to, as many automobiles share the road with motorbikes and scooters. We recommend becoming familiar with your surroundings or adding GPS when you pick up your car rental in Barcelona to ensure a comfortable driving experience.
The Autopista, or motorways, in Catalonia are some of the most well-maintained roads in Europe. In front of a numbered road sign there will be either an "A" or "E". In many cases, "A" roads are toll roads, also known as Peaje. It is important to keep some cash on you in case you come across one of these toll roads. In the Barcelona, there are plenty of parking garages where you can park your rental vehicle. There are also various parking zones, which are convenient for short-term use.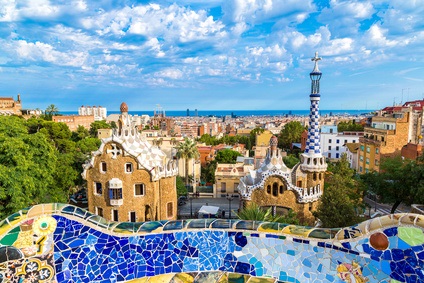 Sightseeing Destinations
Montjuic Castle
A former fortress, visitors now come to enjoy the uninterrupted 360 degree views from the roof-top terrace. There is a small cable car that can be taken to the top of Montjuïc hill whose 170 meters make it taller than any building in the city. If you happen to be in Barcelona in July check out the Sala Montjuic open air cinema festival, where great films are screened on the castle's outerwalls.
Sitges
After a day exploring Barcelona's stunning city center head out to see its natural surroundings. Sitges, which is just a short drive from Barcelona, is a beautiful little seaside town with great beaches and delicious local seafood. Stiges' old center is lined with ornate buildings, reflecting the famous Modernist architecture movement so often celebrated in Catalonia. A little bit further you can walk along the cliffs in the village of Vilanova i la Geltrú or visit its railway museum, the Museu del Ferrocarril.  
Business Travel
FA creative city, Barcelona is famous for its artistic side as well as industrial design. The city is home to a unique industry and has one of the largest trade fair and exhibition spaces in Europe, Fira de Barcelona. More than 50 international events are held there each year. In addition to various exhibitions and tradeshows, the city is also home to the World Trade Center Barcelona, which is located in downtown Barcelona and aims to grow innovative, and sustainable business.

Additional Sixt Services