Rent a car in South Africa with Sixt
Click to jump to: Our Service | FAQs | Driving Tips | Places of Interest
Sixt has branches at many major airports and top destinations in South Africa and each location hosts a fleet of up-to-date vehicles from leading brand manufacturers. Let us help you decide which kind of rental car is best for your travels. Browse our array of extras to find the best options for your car rental in South Africa.
What to Do in South Africa in Winter 2019
Visiting South Africa in the Northern Hemisphere winter is actually their summer so you will be treated to warm weather. This is peak time for a visit, so be prepared for crowds at popular attractions like wildlife reserves and safari spots. The beaches in Durban are worth visiting all year. Kruger National Park is always worth a visit and you can see white and black rhinos in Hluhluwe & Imfolozi, the old game reserve in the country. As for events, you can visit the Minstrel Carnival Parade in Cape Town every year at the beginning of January, and there are of course Christmas and New Year celebrations. The weather can be very hot in December through March, so dress accordingly. And make sure to rent a sedan or convertible with air conditioning!
Our Service
Our online booking page offers you a quick and convenient way to rent a car in South Africa. You can include any extras you need to make your journey more comfortable and secure. Along with our great car rental deals in South Africa we offer attractive rates on a number of optional features. Consider tacking on add-ons like child seats, GPS, Glass Damage Waiver and even an E-toll service that facilitates automatic payments when passing through any electronic toll barrier.
Which vehicle class is right for me?
Compact cars are great for densely populated cities.
Sedans are a good choice for long-distance trips between cities as they provide superb comforts and ample leg room.
Station wagons and SUVs are ideal if you are looking for more space. Typically you have room for three large suitcases plus two hand bags.
Large groups can take advantage of our branches that offer 7 to 9-seater minivans and some even can provide a selection of 12, 15 and even 17-seater passenger vans.
FAQs
Driver's license
All driving licenses in English with a photograph and signature are accepted to rent a car in South Africa. If your driver's license is in a foreign language it must be authenticated in English if possible, otherwise an International Driver's Permit (IDP) is required. An IDP can only be obtained before you leave the United States from either the American Automobile Association (AAA) or the American Automobile Touring Alliance (AATA.
Age restrictions
The minimum age for driving in South Africa is 23 and you must have held your driving license for at least 2 years.
Additional drivers
An additional driver can be included onto your rental agreement upon presentation of a valid driver's license.
Credit card payment
Payment for your car rental in South Africa must be done via an embossed credit card. Sixt accepts all major credit cards and AirPlus, while all prepaid and debit cards (such as VISA Electron) are not accepted. The payment method must have been issued in the name of the driver and this must be presented at the time of vehicle pick-up and be valid at this time.
Accidents
In the event of an accident, please inform the police immediately. It does not matter whether the vehicle is only slightly damaged, the accident was self-inflicted or if no other vehicles were involved. Any damage to the vehicle must be reported directly to Sixt during the rental period. Enclosed with the vehicle documents is an accident report form that must be filled out. Emergency numbers for South Africa are 10111 for general emergencies/police and 112 when using a cell phone, for medical emergencies call 10177.
Crossing Borders
You can cross into bordering countries with your rental vehicle, please check in advance as our border policy is regularly updated. You can find out on our bookings pages by clicking here: Rental Information.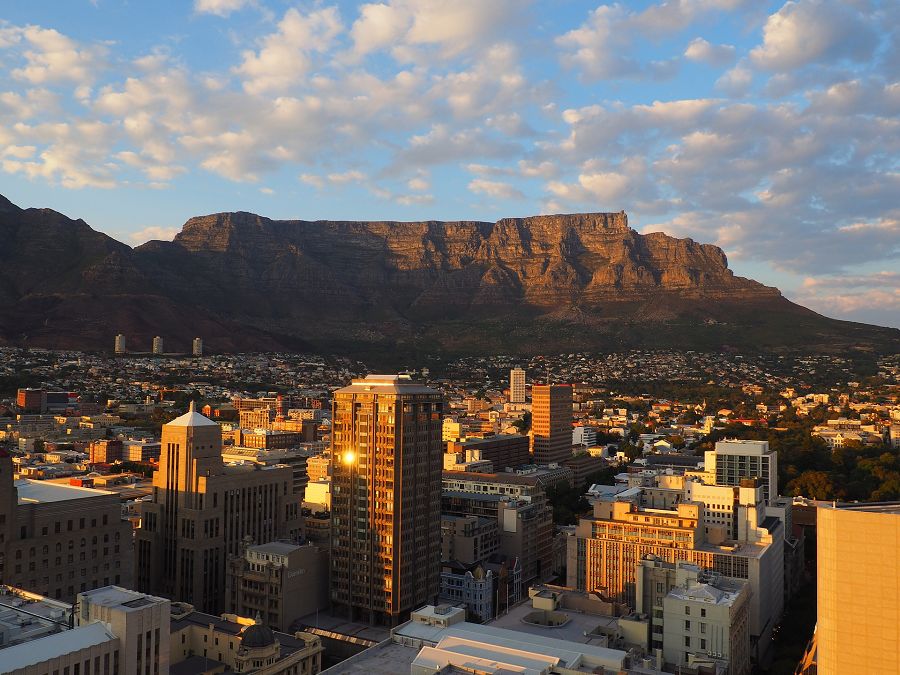 Driving Tips
South Africa is a huge country so be sure to plan long distance trips carefully. Generally roads are in excellent condition but there are many tolls on the major routes. Roadside crime is quite common so avoid picking up hitchhikers (if you think someone is in need you should ask for help in the nearest town or in more serious cases call the emergency number). Keep your doors locked and try to avoid traveling in remote areas at night. It is also worth noting that thieves have employed various methods to stop cars including placing rocks in the road, if you encounter this do not stop but drive around it and continue your journey.
Here are some important rules for driving in South Africa:
Speed limits are 120 km/h on major routes, 100 km/h on secondary roads and 60 km/h in built up areas unless otherwise indicated.
Driving is on the left side of the road.
Always wear your seatbelt.
Do not use mobile phones when driving, a hands free kit is permitted.
At quieter intersections the first to arrive often has priority, at roundabouts give way to your right.
Drink driving laws are very strict, the allowable alcohol blood content is maximum 0.05%.
Places of Interest
Top 4 Architectural Sights
Mandela House, Johannesburg
Castle of Good Hope, Cape Town
The Big Pineapple, Bathurst
Union Buildings, Pretoria
One of the biggest tourist attractions in South Africa is the Mandela House, a small single-story red brick building. This house was Nelson Mandela's home from 1946 to his release from prison in the 90s and is now a museum preserving his legacy. The oldest operating office in South Africa is The Castle of Good Hope in Cape Town. Built in the late 1600s by the Dutch East India company the castle tells the story of a rich and difficult history. Great for kids, The Big Pineapple is just that, a giant 16.7m high fiberglass pineapple. Inside are stairs that climb up to an observation deck where you get great views of the surrounding landscape. Pretoria's Union Buildings are the official seat of the national government. The buildings themselves are not open to the public, however, you can walk around the surrounding gardens which offer spectacular views of this 285 meter long sandstone building.
Top 4 Natural Sights
Table Mountain, Cape Town
Cango Caves near Oudtshoorn
Blyde River Canyon
Addo Elephant National Park near Addo/Port Elizabeth
Table Mountain features impressive cliffs which form a dramatic backdrop to Cape Town. To visit this popular tourist attraction you can hike to the top or take the cable-car, the views from this iconic landmark are incredible. For subterranean explorers the Cango Caves near Oudtshoorn are well worth a visit. A guided tour of the caves takes you through a series of tunnels that connect vast underground chambers. The massive Blyde River Canyon is one of the largest on Earth. Be sure to see the Three Rondevals; a group of tabletop mountains covered in lush green foliage. The Addo Elephant National Park near Port Elizabeth is home to over 600 elephants. It is also an opportunity to see many other African animals in their natural habitat.

Additional Sixt Services