Sixt Car Rental in Ireland
Our Service
|
FAQs
|
Driving Tips
|
Places of Interest
We have branches at three important locations in Ireland. You can find us in Cork, Dublin and Dun Laoghaire. It is easy to book online for more flexibility when planning your travels. As you are guided through the online booking process you can take a look at all the great optional features that are available to add to your rental car.
What to Do in Ireland in Winter 2019
Head to the Emerald Isle in the winter to experience the enchanting country dusted with snow. In Dublin and other cities, you can visit a cozy pub for a meal or a pint. Outside of the cities there are many natural wonders and mountains to see. In the mountainous northwest of Ireland, you can find Mount Errigal rising up covered in snow. It is worth a visit for the scenery and a hike. The geolithic park Caven Burren is worth a visit for a hike to see the interesting landscape. Or go to the 47-acre Enniskerry estate with the Powerscourt House and Gardens south of Dublin. Head to Galway on the west coast and then head to the Aran Islands off the coast to see breathtaking scenery. If heading to the mountains, think about renting an SUV with winter tires in case of bad weather.
Our Services
You can choose from a range of car categories that are suitable for a range of travel and occasions. In Ireland you will find all of our rental cars are from premium international brands such as Toyota, BMW, Mercedes-Benz and Ford.
Here are some tips on choosing the right rental vehicle for your trip:
A smaller model sedan, such as the Ford Ka, can be perfect for navigating through both smaller towns and larger cities.
Larger estate sedans are a good choice for weekend trips and long-distance trips between cities. Their extra comforts and top amenities make the time spent on the road a pleasure.
Station wagons and SUVs are ideal for ample leg and luggage room. Typically you have space for three large suitcases plus two hand bags.
When traveling with a bigger party we also have 7 to 9-seater minivans and some branches can provide 12, 15 and even 17-seater passenger vans.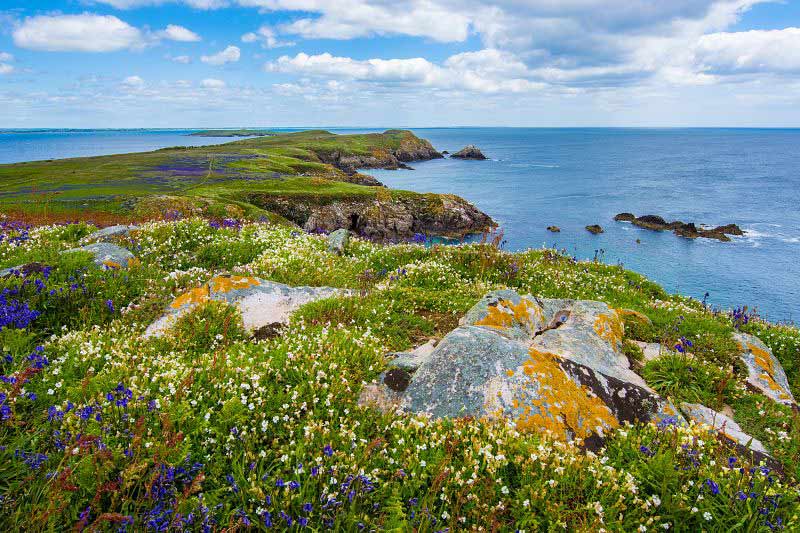 FAQs
Driving license
If your license is printed using a non-Latin alphabet, for instance in Russian, Arabic or Chinese, you will need to get an International Driver's Permit (IDP). An IDP can only be obtained before you leave the United States from either the American Automobile Association (AAA) or the American Automobile Touring Alliance(AATA). Further information is given during the booking process.
Age restrictions
You must be over 21 when booking with Sixt in Ireland. Please note a surcharge may apply for those under 25. More information is available in the booking process concerning which car categories apply for specific age restrictions.
Refueling
All vehicles are supplied with a full tank of fuel and should be refilled prior to return to Sixt, otherwise our current refueling charges will apply.
Additional drivers
An additional driver can be included onto your rental agreement upon presentation of a valid driver's license.
Payment methods
Payment for your car rental in Ireland must be done via a credit card. Sixt accepts all major credit cards and AirPlus. All prepaid and debit cards (such as VISA Electron) are not accepted. The payment method must have been issued in the name of the driver and this must be presented at the time of vehicle pick-up and be valid at this time.
Accidents
In the event of an accident, please inform the police immediately. It does not matter whether the vehicle is only slightly damaged, the accident was self-inflicted or if no other vehicles were involved. In addition, any damage to the vehicle must be reported directly to Sixt during the rental period. For this purpose, a form for an accident report is enclosed with the vehicle documents. In an emergency contact the Irish police or ambulance service on 999. Sixt Ireland can be contacted on +353 1 235 2030.
Crossing Borders
You are allowed to cross the border to Northern Ireland. A written permission issued by the Sixt branch is mandatory to cross the border and a charge is applied, please see our Rental Information for further details. In case of an offence against Cross Border & Territorial Restrictions all protections lose their validity.
Driving Tips
Driving is the best way to explore Ireland. While major highways are excellently maintained the lanes can be narrow, windy and bumpy. On the smaller routes you can see some of the most beautiful parts of this pleasant green land!
Traffic is generally not congested, though you may find build-ups of congestion in Dublin city center during rush hours. Look out for nearby signs when parking to inform you of any restriction. For example, double yellow lines means no parking, while single lines are restricted to specific times.
Tips for driving your rent a car in Ireland:
Some motorways have tolls so be sure to keep some spare change on hand (most do not accept credit cards).
You must deactivate speed camera detection when using a GPS device.
Don't be alarmed if another driver flashes their hazard lights at you. It is a common way to say a quick "thank you" for showing driving courtesy.
Do not use your horn between 11.30 pm and 7.30 am.
Speeding, holding a phone while driving and crossing a continuous white line (eg. when overtaking) are fineable offences.
General speed limits in Ireland
In urban areas, a maximum speed of 50 km/h is generally permitted, sometimes this is limited to 30 km/h.
On regional and local roads the speed limit is 80km/h
On national roads it is 100 km/h and on motorways 120km/h.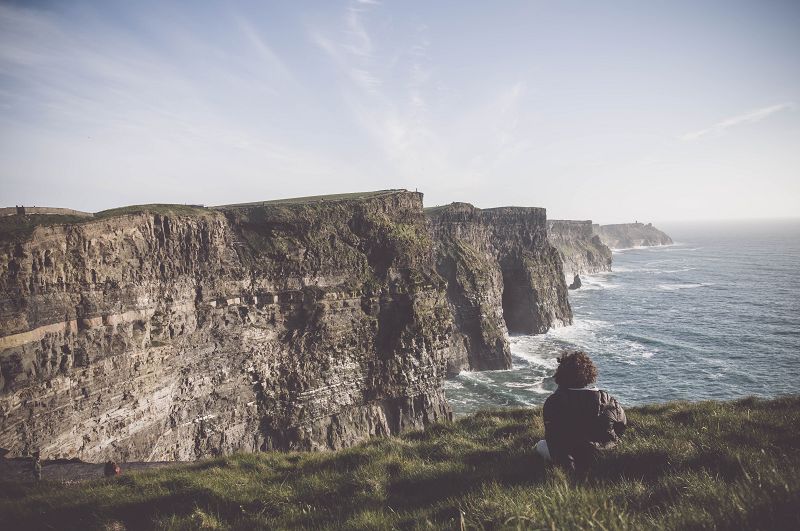 Places of Interest
Top 4 Architectural Sights
Newgrange
Henrietta Street, Dublin
Kilmainham Gaol
Rock of Cashel
Older than the Rock of Cashel, the Pyramids and Stonehenge, Newgrange is a prehistoric monument in County Meath. Set in stunning countryside, you can visit via a guided tour from the visitor center which is also the ideal place to park. When in Dublin make sure to stroll down Henrietta Street for a chance to check out the earliest and best of Dublin's Georgian design. Kilmainham Gaol is one of the most interesting architectural sights to visit. The museum covers a turbulent period in Irish history while the building itself has extraordinary panopticon prison architecture from its remodel in the 1850s. Ireland is renowned for its huge number of Norman Castles but the Rock of Cashel predates this! The round tower dates back to c.1100, and the whole complex is home to one of the most remarkable Celtic and medieval art collections in Europe.
Top 4 Natural Sights:
Cliffs of Moher
Glenveagh National Park
Cooley Penninsula
The Burren, County Clare
The Cliffs of Moher are one of Ireland's most popular tourist destinations for their scale and beauty. Staggeringly steep cliffs that drop from the pleasant green countryside tower above the Atlantic ocean and offer some of the best views on the island. Glenveagh National Park is around 170 square kilometers of rolling hillside standing above Glenveagh Castle (also worth a visit for its architecture and gardens). Cooley Penninsula has all you need for a great day trip with the Cooley Mountains, ancient monuments and Carlingford are all here to explore. The Burren, meaning 'Great Rock', is another geological marvel. The karst hills of The Burren are covered in crisscrossing cracks creating a unique landscape of limestone paving slabs.

Additional Sixt Services