Sixt Car Rental in Ireland
When you choose Sixt Ireland car rental you have plenty of options to fit whatever your travel needs might be. We have a large range of up-to-date vehicles from some of the best manufacturers in the world available in our rental fleet. Make your selection from our premium compact cars and sedans, sports cars and convertibles, SUVs and vans. You can even tailor your Ireland rent a car with our deals on add-ons and upgrades. Extras like child seats, GPS, additional driver coverage and more can help you ensure an optimal driving experience. Please be aware we can only guarantee you to receive a vehicle in your chosen car category and not for a specific model.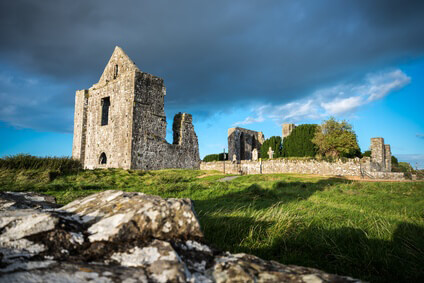 Driving Tips for Touring Ireland
Sixt wants to make sure you have a safe and fun experience on the road with your Sixt Ireland car rental. In Ireland driving regulations are well-enforced and a cautious, polite way of driving is commonplace. Here are a few tips about Irish driving etiquette:
Driving in Ireland is on the left-hand side of the road and cars yield to the right.
Don't be alarmed if another driver flashes their hazard lights at you. It is a common way to say a quick "thank you" for showing driving courtesy.
Make sure you keep cash on hand for toll roads.
Ireland boasts some of the safest roads in Europe, however, that may be hard to believe as you navigate your Sixt car rental down a narrow, winding roads in the fog. Driving well below the speed limit to navigate during difficult road conditions is acceptable, but it is considered common courtesy to pull over to the side to allow other cars to pass. For more information on driving in Ireland, be sure to check out the
Ireland driving guide
.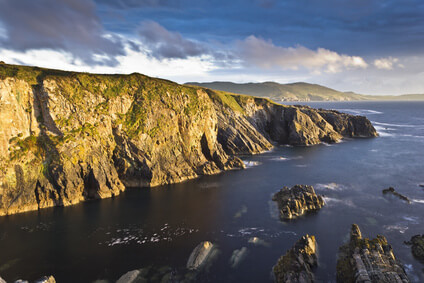 What to see in Ireland with your Sixt rent a car
With your Sixt Ireland car rental you can enjoy all that the beautiful the country of Ireland has to offer. You can use your rent a car to tour around the vibrant city of Dublin or drive and explore other major Irish cities, while having the chance to explore the picturesque countryside. With your rent a car you can take leisurely rides through the country's small towns and villages full of well-preserved charm and traditions. You can drive through the thatched-roof house landscape of County Donegal, visit the castles and Cliffs of Moher in Shannon, and of course kiss the famous Blarney Stone. Sixt rent a car makes traveling in Ireland easy, with premium locations at Dublin Airport and Cork Airport, you can start your exploration of Ireland as soon as your feet touch the ground. No matter which direction you set off in, take to the road in comfort and convenience with Sixt!