Sixt Car Rentals at Frankfurt Airport, Germany
When visiting Sixt rent a car in Frankfurt, be sure to rent a German brand vehicle! From BMW's to VW Golf, Sixt Offers premium car rentals in Frankfurt for our customers for both Business and tourist visits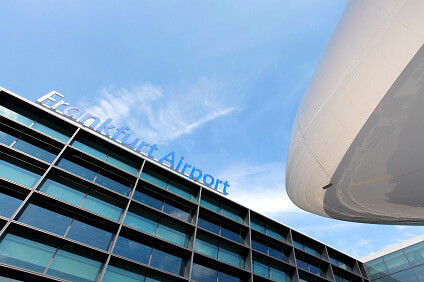 Copyright: Fraport AG
Driving in Frankfurt
Frankfurt is well regarded as the business centre of Germany, but also offers tourists a vast and detailed history through aged architecture and long standing traditions. The majority of the 50 million visitors to the airport every year do indeed come on business, but that is not to say that there is not plenty for general tourists to see and do over the course of their visit. The citys close proximity to manufacturers such as BMW and Mercedes means that cheap car hire in Frankfurt is always possible, even on more luxurious models. These cars appeal primarily to business visitors, who can select from a huge range including the X1, X3 and X5 from BMW, plus SLKs and C63s from Mercedes. Leisure visitors do of course have similar options for car hire in Frankfurt, but may prefer something more sporty or practical, such as the Volkswagen Eos Convertible or Vauxhall Zafira respectively. No matter the vehicle of choice, Sixt car hire at Frankfurt airport can cater for all tastes.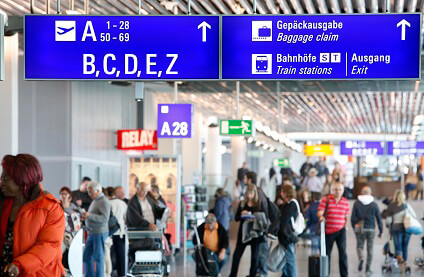 Copyright: Fraport AG
Car hire at Frankfurt Airport
The branch itself is well located for both business and leisure customers who are looking to rent a car in Frankfurt. It can be found in terminal 1 in the airport city mall and long-time customers can also make use of one of the highly regarded Sixt Diamond Lounges, located directly opposite the desk. The counter also boasts a Quick Check-In Terminal, which is regarded as one of the fastest forms of car rental in Frankfurt and takes much of the waiting out of the traditional vehicle rental process.
The desk itself is manned from 6am until midnight, seven days a week. The business focus of the airport means that pickups are not available outside these hours, but customers are free to return their car at any time using the keybox at the Sixt desk for ultimate convenience upon departure. We hope you enjoy your next hire at Frankfurt Airport!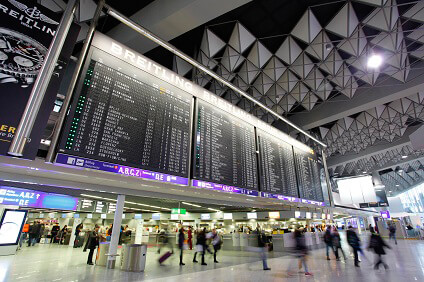 Copyright: Fraport AG
Oliver Kuhlmann
( Branch Manager )