Whether travelling to Egypt for business or pleasure, use rent a car in Egypt from Sixt to ensure all your transportation needs are met promptly and courteously. Choose from accessible car rental in Egypt locations in Cairo Airport, Hurghada International Airport, and Sharm el Sheikh Airport, or rent a car from Sixt at the Hilton Fayrouz Resort or in the heart of Cairo.
Egypt Your Way with Car Rental From Sixt
When you rent a car in Egypt, you have the luxury of choosing from a convertible, van, small city car or 4X4. All Sixt Egypt locations accommodate your travel plans by allowing you to rent a car and return your rental car 24 hours a day.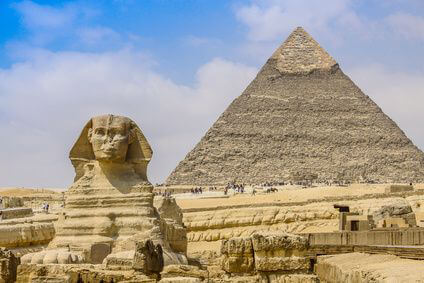 What to Expect While Driving in Egypt
Many driving conditions and rules in Egypt are vastly different from those in the United States, Europe and Asia. Observing these key rules ensures a safe and enjoyable experience in your Sixt car rental. Although most major intersections in Egypt have stoplights, many are directed by local policeman. These officers direct traffic through intersections using a series of hand gestures and finger movements.
Motorists in Egypt use vehicle horns to communicate a variety of things, such as the desire to turn or pass other drivers. They also use them to signal pedestrians.
You are required to wear your seatbelt at all times; this law is strictly enforced in Egypt.
Sixt wants you to have a safe and enjoyable experience when you rent a car with us.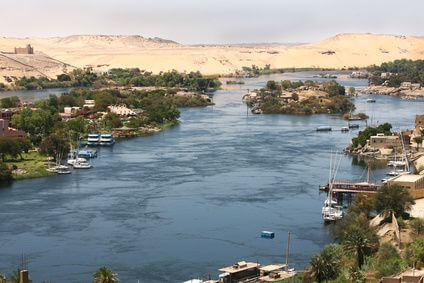 Getting the Most From Car Rental in Egypt
Although Egypt is most popularly associated with the Sphinx and Great Pyramids, the country has much more to offer in the way of shopping, nature and history. When you rent a car, you have the freedom to visit as many of these memorable locations as you desire on your own time. When staying in Hurghada, you are a short drive away from Makadi Water World and the Grand Aquarium. Sixt branches in Cairo are just minutes from the Egyptian Antiquities Museum and the Cairo Opera House. Round out your stay in Sharm el Sheikh with a trip to the Ras Mohamed National Park or the majestic Musical Fountain of Sharm El Sheikh. When you rent a car in Egypt, the choice is yours.