Explore the magnificence of Chile with Sixt rent a car
Our Service
|
FAQs
|
Driving Tips
|
Places of Interest
|
Crossing Borders
With ten convenient branch locations in Chile, Sixt can help you continue your journey in ease. You can find us in the major cities and airports of Chile and booking can be done online or over the phone. Any of our car rental deals in Chile can be customized with our attractive rates on useful add-ons. Use the information on this page to help you with planning your trip and ensure you have the best experience with your rental car. We offer great suggestions for sightseeing destinations and driving tips. Keep reading on to gather more information about renting a car in Chile.
Our Service
Our branches offer a vast assortment of select brand manufacturers such as BMW, Mercedes-Benz, Audi, and Jaguar. Our rent a car in Chile branches host an up-to-date fleet featuring a variety of vehicle models. Choose from our array of compact cars and sedans, sports cars and convertibles as well as SUVs and vans. While booking select extras like additional drivers, coverage packages, GPS, and child seats to enhance the drive. Please note that while we guarantee your reservation for the car category, specific models are subject to availability.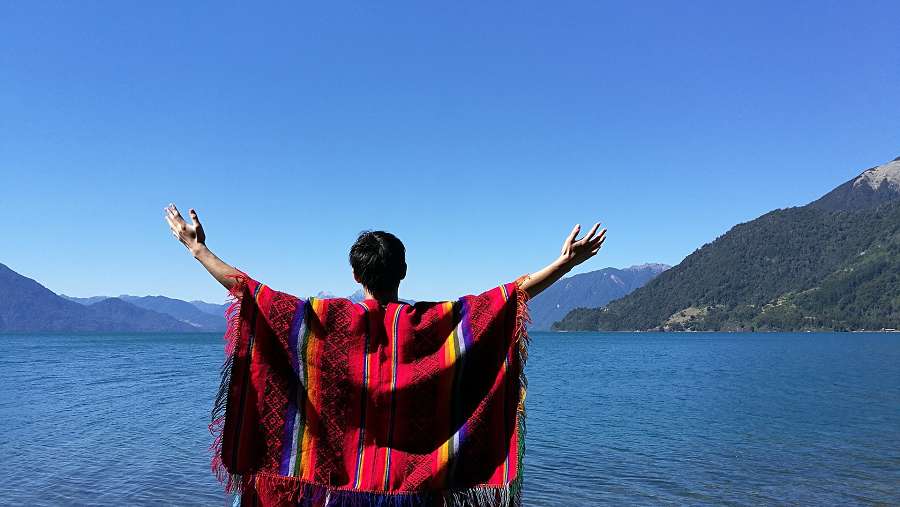 Driver's license
Clients must present their passport or ID card paired with their driving license at time of pick up to rent a car in Chile. International drivers need to be in possession of an international driver's license and a valid passport.
Age restrictions
All drivers aged 21 and over may rent a car in Chile with Sixt.
Credit card payment
Payment for your rental vehicle must be done with a credit card. All major credit cards are accepted by Sixt for car rental in Chile, while all prepaid and debit cards such as VISA Electron will not be accepted. The credit card used for payment must be issued in the driver's name and this must be provided at the time of pick up at the car rental in Chile.
Accidents
If you need assistance or experience an emergency, please do not hesitate to call Emergency Services at 131 or the police at 133.

FAQs
What is included in the price?
Can I rent a specific car model?
What documents do I need to rent a car?
Can I pick up a car and return it somewhere else?
Do I have to pay a deposit?

TIP: It is generally cheaper to rent a car at least three months before any high season. Free cancellation up to 24 hours before collection is almost always possible, but is dependent on the chosen tariff.
Driving Tips
Driving in Chile is generally considered safe, as roads and highways are well maintained. In more remote areas of the country there may be limited gas stations and roadside assistance so be sure to keep the car fueled on longer road trips.
Here are some additional tips for driving in Chile:
Keep in mind that distances are measured in kilometers and speed limits are posted in kilometers per hour.
Driving is on the right-hand side of the road and passing on the left.
Smoking is prohibited as well as talking on the phone without a hands-free kit.
There is a zero tolerance policy concerning driving under the influence and violations can result in incarceration.
Carry an ample amount of Chilean pesos in your rental car to pay highway tolls or utilize our EZ Toll Pass Service.
In Santiago, major road arteries may switch directions during morning and evening rush hours.
General speed limits in Chile
In towns and cities the speed limit varies from 50 km/h to 60 km/h.
On country roads a speed of 100 km/h is permitted unless otherwise posted.
On highways the speed limit throughout the country is 120 km/h.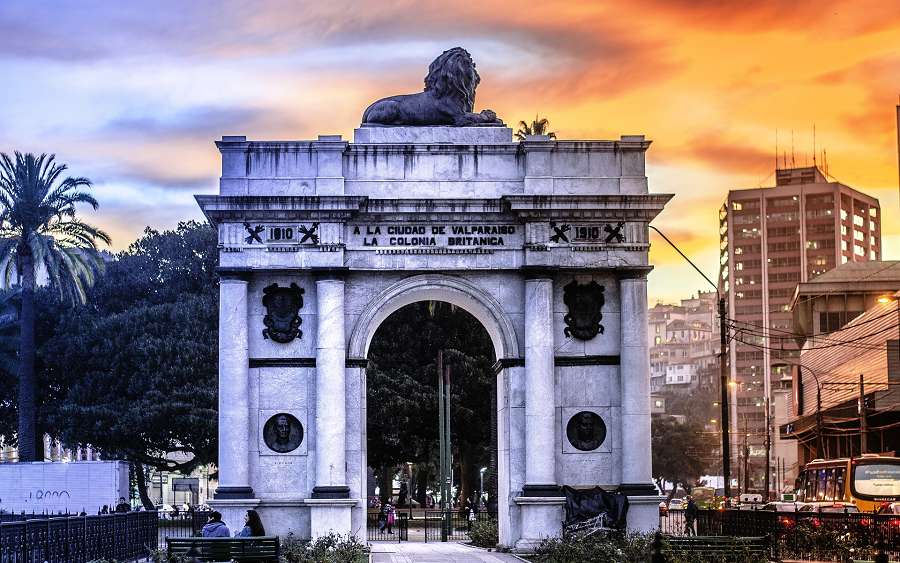 Places of Interest
Top 4 Architectural Sights
Fuente de Neptuno, Santiago de Chile
Palacio Baburizza, Valparaíso
Ahu Tongariki, Easter Island
UNESCO World Heritage Site Iglesias de Chiloé, Chiloé Archipelago
La Fuente de Neptuno is a grand fountain located on Cerro Lucía Hill in Santiago de Chile dedicated to the Neptune, the Roman god of the seas. El Palacio Baburizza in Valparaíso once operated as a mansion, but has since been renovated and is now owned by the Municipal Museum of the Fine Arts. Ahu Tongariki is the largest stone platform on Easter Island. It contains fifteen maoi, the famous ancient monolithic human figures of the Rapa Nui people. UNESCO World Heritage Site Iglesias de Chiloé on Chile's Isla Grande de Chiloé are sixteen eighteenth and nineteenth century churches with unique architectural features. Composed of Chilean timber, these churches illustrate the combination of European colonialism and mestizo cultural heritage.
Top 4 Natural Sights
Torres del Paine
Los Flamencos National Reserve
Volcán Villarrica
Radal Siete Tazas National Park
Torres del Paine National Park is a national park in southern Patagonia boasting breathtaking mountains, lakes, glaciers, and rivers. Los Flamencos National Reserve in the Atacama Desert consists over seven separate areas covering a total of 180,000 acres. Here visitors can find snow-capped mountains, sand dunes, salt lakes, and the flamingo species that give the reserve its name. Volcán Villarrica in Cordillera de Los Andes is one of Chile's most active volcanoes along the Mocha-Villarrica Fault Zone. Radal Siete Tazas National Park is located in Región del Maule and home to the stunning Las Siete Tazas waterfalls.
Top filming locations
"The Motorcycle Diaries (2004)", a critically renowned biopic of Marxist revolutionary Che Guevara's 1952 South American motorcycle excursion was partially shot in Valparaíso, Santiago de Chile, Calama, and el región de Antofagasta. The 2008 James Bond film "Quantum of Solace" was shot in several locations in Chile's Atacama Desert such as the Paranal Observatory. "Knock Knock (2015)", a psychological thriller starring Keanu Reeves was shot in Santiago de Chile as many of its locales resembled Southern California. "Rapa-Nui", the 1994 film depicting the Rapa Nui tribal legends and the collapse of the native civilization of Isla de Pascua, was filmed on the island.
Crossing Borders
Crossing borders is prohibited with a Sixt car rental in Chile, more information can be found on our Rental Information page.