Discover Sydney with a rental car
Our Service
|
Traffic Information
|
Sixt Tips
|
Sightseeing Destinations
|
Business Travel
|
FAQs
Sixt car rental in Sydney is available at two convenient locations with one branch at the Sydney International Airport and one within Sydney's city center. Our airport office is open seven days a week and offers extended opening hours to ensure minimum conflict with your travel schedule. With a range of compact sedans from trusted brands such as BMW, Audi, and Cadillac, you are sure to find the perfect rental for both your taste and your budget. Booking is easy and can be done here online, using our dedicated reservations hotline or via our Sixt App for those who are on-the-go. Although we always work hard to provide the rental cars our customers desire, we are only able to guarantee the reserved car category and not a specific model.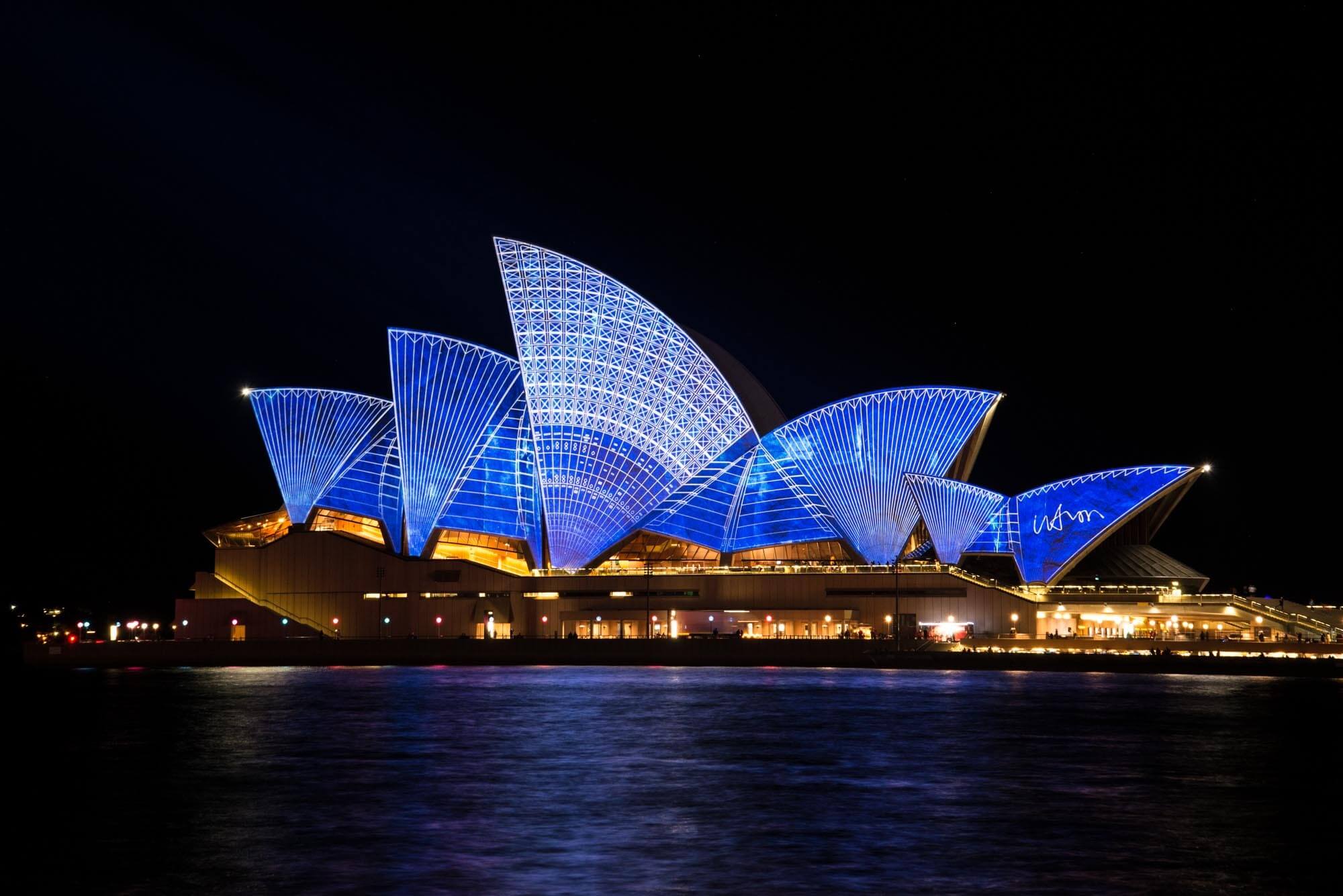 Our Service
We recognize that all our customers have different needs for a Sydney car rental. For this reason, we offer a range of amenities to give you the added comfort you're looking for and to get the most out of your time. Our tire and windscreen protection saves you from unnecessary worry while driving and a GPS guides you to Sydney's top destination points. Adding additional driver lets you hand the wheel over for a bit to take in the sights along the way. Opt for our unlimited miles option to take quick weekend trips and explore nearby cities like Newcastle and Canberra. In addition, comprehensive coverage plans and child seats are optional features sure to protect your family and your wallet while driving. These are just a few of the additional upgrades and features that can be added to your car rental in Sydney, so don't hesitate to look around or ask how we can accommodate you on your next trip!

Traffic Information
Sydney is Australia's largest city and this means that the traffic can be a problem. HW1 is the main highway for driving in Sydney and will connect you to most other big Australian cities in a network of connecting regional highways. Other routes to take note of include the HW10 which will take you to Newcastle, the HW5 will take you to Bathurst, and the HW2 will take you to the border of Victoria state. Make sure to keep to the left-hand side of the road when driving and to avoid parking against the flow of traffic which can incur local fines. To avoid traffic, steer clear of driving in the Central Business District during the early morning and late afternoon work commute times. Drivers should also note that due to Australia's expansive land, the distance between cities can be very long and therefore you should be properly prepared before making a journey between them. For updated information about accidents and traffic jams, download the free Live Traffic NSW app.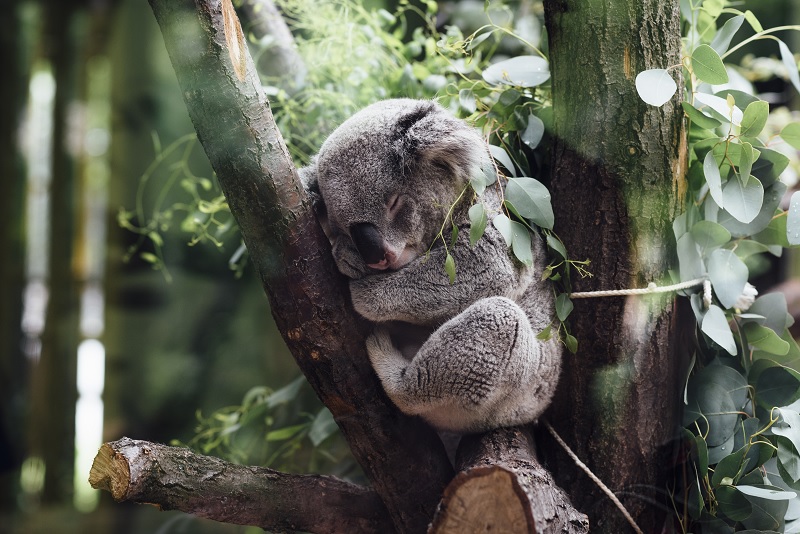 Sixt Tips
Sydney basks in sunshine for over 230 days of the year, making it a popular destination in any season. The Rocks neighborhood located in the historic and tourist center of Sydney gives you views of the nearby Sydney Harbour Bridge and was once home to exiled prisoners in Australia's early convict days. Meander through its streets for some souvenir shopping, then take a trip into one of Sydney's many beach-inspired bars and restaurants for a bite to eat. For the truly adventurous foodies make sure to try the local favorite Vegemite, a food spread made from brewer's yeast. With so many species of animals native only to Australia, a trip to one of Sydney's many animal parks and sanctuary's is the perfect way to see the unique local wildlife. A trip to Taronga Zoo, Featherdale Wildlife Park, or Sydney Cove will give you an opportunity to see indigenous snakes, birds, reptiles, and of course kangaroos. Afterwards, spend a day out on one of Australia's famous beaches and try out Australia's favorite sport with a surf lesson. With such a modern and sprawling metropolis, being able to drive in Sydney gives you the freedom to bounce between beaches and take in the surrounding wildlife quickly and comfortably.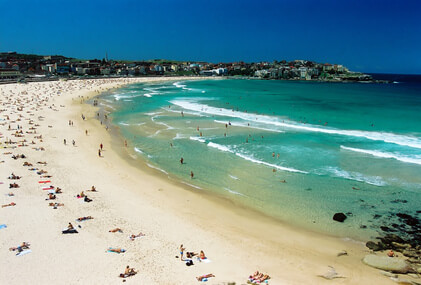 Sightseeing Destinations
Paddington Market
The Paddington Market on Oxford Street near Centennial Park is the best place to support local artisans and buy some unusual souvenirs for back home. Head out early Saturday morning for a stroll through the 150 stalls showcasing locally made soaps, candles, jewelry, and other fashion accessories. The market also provides international meal options and live music during operating hours of 10:00 AM - 4:00 PM.
Distance to Paddington Market
From Sydney International Airport: 6 miles, about 15 minutes
From Sydney Harbour Bridge: 4 miles, about 8 minutes
From Bondi Beach: 3 miles, about 12 minutes
Manly Beach
Beat the crowds at the overcrowded Bondi Beach and head up north to the much more laid back Manly Beach. This popular northern beach gives you pristine ocean views perfect for surfing, windsurfing, kayaking, or kitesurfing. Make sure to take a trip to visit the nearby Sea Life Sanctuary or check out one of their whale watching expeditions for an up-close look at the bigger marine mammals around Sydney's shores.
Distance to Manly Beach
From Sydney International Airport: 27 miles, about 50 minutes
From Sydney Harbour Bridge: 8 miles, about 13 minutes
From Bondi Beach: 14 miles, about 30 minutes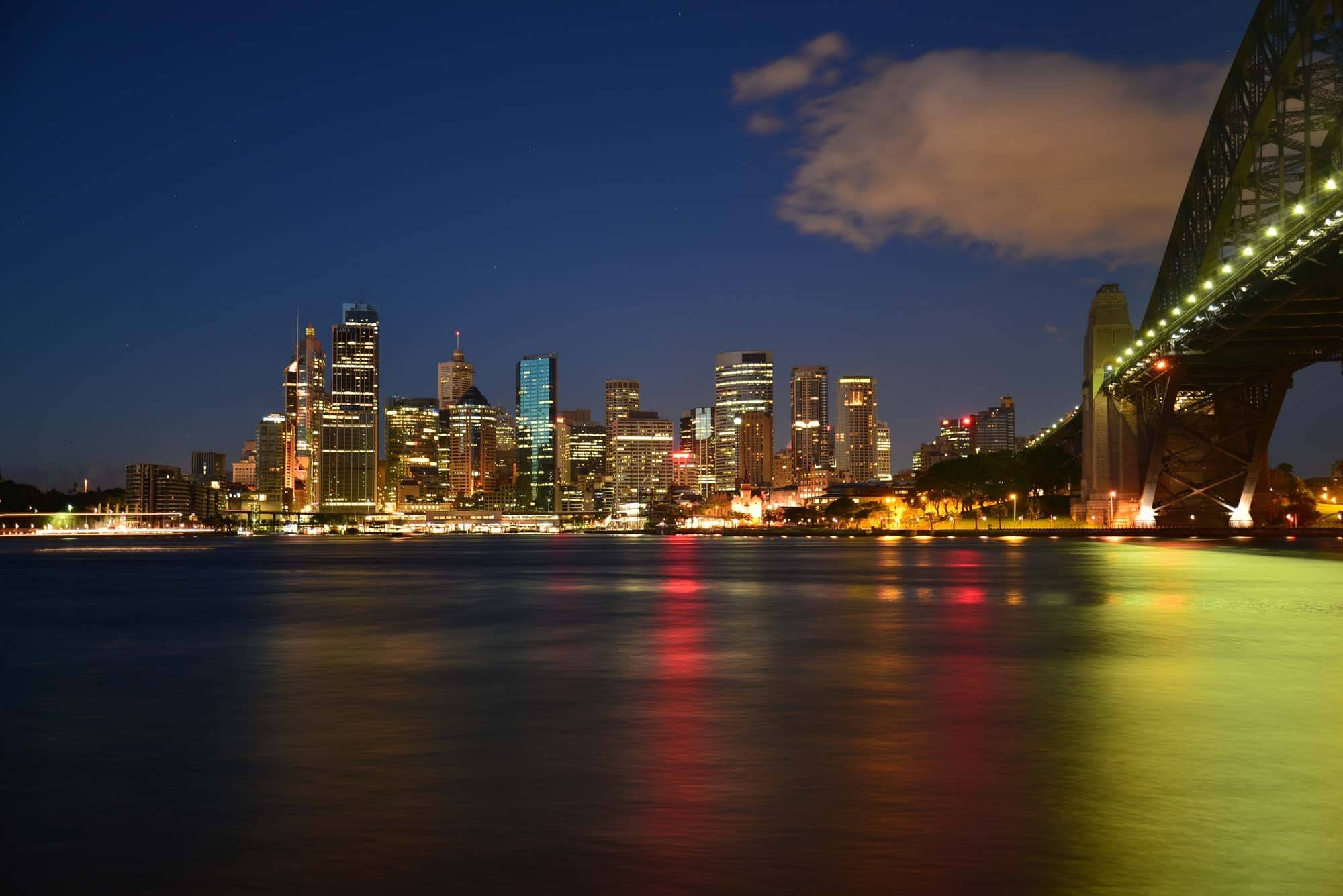 Business Travel
Sydney is the leading economy in the Asia-Pacific region in terms of trade, manufacturing, and finance. A relatively modern industry, many bank headquarters throughout Australia can be found here including the Reserve Bank of Australia and the impressive Australian Stock Exchange. High-tech manufacturing industries operating in Sydney revolve around sectors of food processing and biotechnology. Sydney's media sector also attracts many international clients, with 20th Century Fox having many studios available for commercial use.
The International Convention Center Sydney, projected to be completed in December 2016, is the first fully integrated multipurpose event space in Sydney. The convention center will be capable of holding three separate events simultaneously with a flexible floor plan of 2,500 square meters. Located strategically at the heart of downtown inside Darling Harbour, the impressive convention center is sure to attract lots of business, brands, and performers in Australia and abroad.
Distance to International Convention Center Sydney
From Sydney International Airport: 8 miles, about 20 minutes
From Sydney Harbour Bridge: 2 miles, about 6 minutes
From Bondi Beach: 6 miles, about 20 minutes

FAQs
Below are the quick answers to some of our most frequently asked questions. Please be reminded that every country has slightly different rules and regulations, so for the most specific and detailed information pertaining to your desired rental please visit rental information for more information.
Which documents are needed to pick up a rental car?
What is included in the rental charges?
Can I rent a specific car model?
Can I change my booking and do I have to pay a cancellation fee?
Can I cross borders with my rental car?
Can I rent the car at one place and drop it off at another station?
What is Sixt's refueling policy?
What add-ons are available and how much do they cost?
Can I rent a car with unlimited mileage?
Does Sixt deliver and/or collect rental cars?
Do I have to pay a security deposit?