Cadillac Rental Sixt rent a car
Sixt rent a car gives you the freedom to enjoy all the luxuries of the Cadillac brand. Founded in 1902 in Detroit, Michigan, Cadillac is only rivaled by few in terms of longevity, and consequently is also one of the oldest automobile brands in the world. With a company ethos dedicated to high standards, originality and constantly pushing the boundaries in both style and substance, it is little wonder why the brand is so instilled in American culture today. Here at Sixt we have a fantastic choice of Cadillacs, so you can select the right one for your needs. With unique style and high performance, the Cadillac is the perfect American vehicle from Sixt rent a car.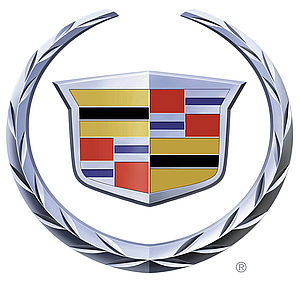 Enjoy a Cadillac Rental Car from Sixt
Each Sixt rental Cadillac is guaranteed to be in top quality before you are handed the keys. Due to their versatile nature, these supreme rental vehicles are spacious and comfortable for long drives with the kids, reliable for business trips and stylish enough to turn heads. With iconic models such as the ATS, SRX and Escalade, a Cadillac rental is the ideal for any vacation, business trip or road trip.
Choose a Cadillac Rental Car from Sixt
The next time you are looking to rent a classic luxury car, look no further and book a Cadillac with Sixt. This high standard, stylish car brand will make you understand why Cadillac is still standing strong after a century of history. Although we cannot guarantee the availability of the model that you book for, you will be able to get an equivalent vehicle in the same chosen category.
Rent an American Classic with Sixt rent a car
What better way to show off your patriotism on the road with a drive in one of America's finest vehicles. These strong, well-built rental cars are perfect for adventure-packed family vacations and showing off to jealous onlookers. Each rental car is available on a daily, weekly, or monthly basis and many come with unlimited mileage.