Car rental options in Orlando
Car rental is easy at Sixt where you can get exactly the size you need for your family or group.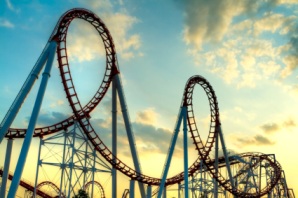 Best things to do in Orlando with a car rental

Orlando is the home of Mickey Mouse and the Disney parks. With six parks, spanning thousands of acres, it is essential to have a car rental. Similarly, a rental car will help you visit the world of Harry Potter at Universal Orlando. There are three Universal Parks, each with their own large campuses. Although smaller than Disney or Universal, SeaWorld is still quite large, and it includes three theme parks. When you drive, you'll spend more time with the famous black-and-white orca whales and less time getting there.
Having a car to reach each park will cut down on unnecessary walking and help your family save their energy for real adventures. Once you've hired a car, you won't feel stuck at a theme park for meals. You will have your pick of cuisines at Orlando restaurants. A car hire also will make it easy to save money by stocking up on drinks, snacks and other groceries. If shopping is on your vacation list, a car can take you to exclusive boutiques, sprawling malls, and outlet stores. Sports fans may want watch Major League Baseball at their Orlando-area spring training camps. Fans can also drive to one of the major league stadiums in Tampa, Jacksonville or Miami.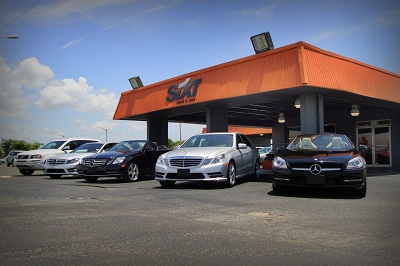 Orlando is surrounded by natural parks that offer a needed break from commercialism. In addition, it isn't far south to the amazing Everglades. This swamp stretches for hundreds of miles. You can get as close as you dare to alligators in the wild. It isn't far north to the land of the manatee, Florida's unique freshwater mammal. At the end of a long, hot day, it feels good to climb into an air-conditioned rental car. With a car rental in Orlando, you can go to either side of Florida and visit the beach. It's so easy since the Atlantic Ocean coast and the Gulf Of Mexico coast are both just one hour away. The Atlantic, on the eastern shore of Florida, has a rougher surf and more challenging waves. The Gulf, on the western shore, is calmer and often tranquil. Both offer a fair share of fishing, boating, sandcastle-building, shell-hunting and more. A Sixt car rental makes it easier to have the exciting vacation you desire. If you are interested in renting a car for Disney World you will be able to see all of locations for a Disney World Car Rental here.