Fort Lauderdale Car Rental Deals
Why rent with Sixt?
4,000+ rental locations worldwide
Affordable car rentals in Fort Lauderdale
Car Hire in Fort Lauderdale and worldwide
Long term rentals available
180,000+ vehicles in our fleet
50,000+ premium rental vehicles
5th largest global car rental company
Whether you are visiting Fort Lauderdale for the first time or are a returning traveler, Sixt car rental is here to make your stay in Fort Lauderdale your best vacation ever. With this in mind, Sixt offers much more than just a car rental. When you go with Sixt, you have additional services for your convenience such as one-way car rentals, weekly rentals, car hires, minivan rentals and much more.
Discover Fort Lauderdale with a rental car
Welcome to the Sunshine State!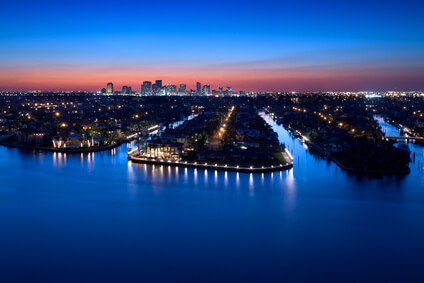 At Sixt, we have amassed an enormous fleet of vehicles to be sure we have the car you need for a wonderful stay in Fort Lauderdale. The Sixt fleet offers a wide array of car brands and styles, from luxury to economy, from SUVs to sedans to better equip you for your driving experience. Treat yourself to an upgrade by renting a BMW, Mercedes or Audi! Save money with a Chevy Ford, Nissan, Toyota or Volkswagen!Sixt offers cars in every price range to get you on the road and on your way to a fantastic vacation.
What to see in Fort Lauderdale Florida
Once we match you with the perfect vehicle at Sixt, the top destinations of south Florida a only a short drive away. You might try as your first stop the white sand beaches and crystal clear ocean waters at Fort Lauderdale's beautiful beaches. With the tropical climate, visiting the beach is a year-round activity in Fort Lauderdale. For an adventure, travel to Everglades National Park where you can tour this unusual national park to see rare and endangered species like the American Crocodile, the Florida Panther and the West Indian Manatee. If you are interested in a learning experience for the whole family, visit Fort Lauderdale's Museum of Discovery and Science. There you will see hundreds of exhibits about coral reef, bats, snakes, an aerospace exhibit and an IMAx theater. Another unusual stop on your tour of the Fort Lauderdale area would be Butterfly World, which features the largest free-flight hummingbird aviary in the United States.
For dining fun, be sure to visit the Las Olas Riverfront where you are sure to find a wide variety of restaurants to suit your needs. The Fort Lauderdale has a lot more to offer, including Flamingo Gardens, Secret Woods Nature Center, Buehler Planetarium & Observatory, Gulfstream Park and Casino and Broward Center for the Performing Arts. No matter what your interests are, Fort Lauderdale has a large number of destinations for all visitors and residents to enjoy. You can see them all with a rental car from Sixt!
Sixt Airport Locations Nearby