Luxembourg Airport Car Rental
Customer Reviews About Sixt





| 13.04.2015 22:19
| 16.09.2013 10:52 Completely seamless - car was lovely - the SatNav was a real benefit. No criticism.
| 15.07.2013 10:01 I tried to book a people carrier / mini-van and was told that there was not one available. I then booked an estae/station wagon. When I arrived a mini-van was provided. While this was a welcome surprise it would have made my planning easier if I had known that a mini-van was available.
| 29.11.2012 00:00 The young lady at the desk when I arrived was so nice and helpful. I arrived at the airport a few days ahead of schedule. The staff was able to help me out and pick up a car early. Thank you so much. Whwn I return to Lux in a few months I will be sure to rent my next car from Sixt. Thank you so very much
|
|
Location Details
Address:
Counter Arrival Hall Level -1
1110 Luxemburg-Findel LU +352-246-47030
Location:
airport
GDS - Code:
LUX
SIXT #:
8382
Opening Hours
Mo. - Fr.
08:00 - 22:30
Sa.
09:00 - 17:00
Su.
14:30 - 22:30
Bank holiday
14:30 - 22:30
24 h pickup
24 h return

Welcome to Luxembourg Airport Sixt rent a car
Car Rental and Findel Airport
Renting a car at Luxembourg airport allows you to move freely about the area and get to and from the airport with ease. First, visit Sixts website and do a price comparison and select the car rental best for you. There is everything from a cheap car to a luxurious high-end vehicle to a compact city car to a roomy minivan or SUV at Sixt Car Rental. The car rental branch´s 24 hour pick-up and return lets you to rent a car at your convenience.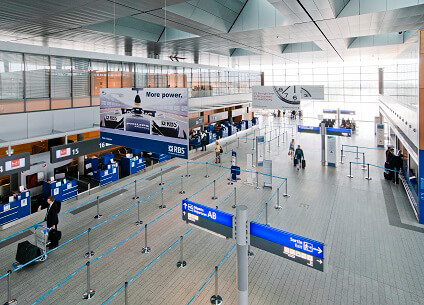 Copyright: Luxembourg Airport
Luxembourg Findel Airport, Luxembourg
The Luxembourg Airport (LUX) is located in the town of Findel, about 5 miles east of Luxembourg City. Due to the countrys small size, if you rent a car you can explore what Luxembourg City, as well as neighboring regions, have to offer. Findel airport is the only international airport in the country, and the 5th largest in Europe. The Sixt car rental branch is located in the arrivals hall level -1. Simply and quickly rent a car after landing and you are ready to begin your trip!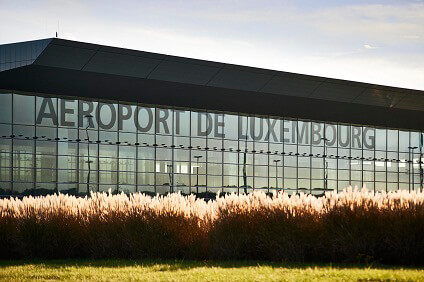 Copyright: Luxembourg Airport
Great places to visit in Findel with your car rental
An important site to visit of historic importance is the Luxembourg American Cemetery Memorial in Findel, a few minutes drive from the airport in your Sixt car rental, where 5,000 American soldiers lost their lives in World War II. Casemates du Bock is a series of tunnels that traverse Luxembourg City, periodically opening with views of the city. A visit is a great way to learn about the citys history as well as experience the beautiful views. There are a number of museums to visit, depending on your interests. History fans will enjoy learning about Luxembourgs history in the Historisches Museum der Stadt Luxemburg, whereas art lovers will enjoy the Musee National d'Histoire et d'Art or the Mudam Luxembourg Modern Art Museum. Findel and Luxembourg City have a wealth of sites to see, all easily accessible if you rent a car with Sixt.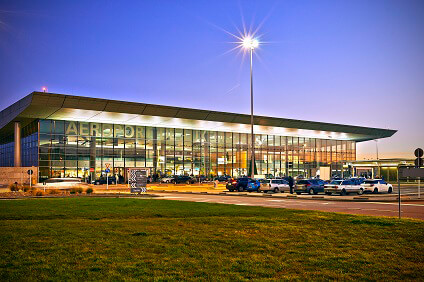 Copyright: Luxembourg Airport
Sebastien Valentijn
( Branch Manager )
Location details
Opening Hours
| | |
| --- | --- |
| Mo. - Fr. | 08:00 - 22:30 |
| Sa. | 09:00 - 17:00 |
| Su. | 14:30 - 22:30 |
| Bank holiday | 14:30 - 22:30 |
Contacts / Lost & Found
SIXT # Luxembourg Airport LUX
Counter Arrival Hall Level -1
1110
Luxemburg-Findel
49.626389, 6.211389
+352-246-47030
+352-246-47039
SIXT # Luxembourg Airport LUX
Counter Arrival Hall Level -1
1110 Luxemburg-Findel
Phone no.
+352-246-47030
Fax
+352-246-47039
Location plan - how to find us
Your way to Sixt:
The Sixt branch is located in the arrival hall level -1.
By car:
Coming from France, Germany or Belgium, follow the A1 direction Luxembourg-Trier, taking exit n°9 (Aéroport).
Sixt parking:
The Sixt parking lots are situated in parking entry A. level -2, row C.
Outside open hours - pick-up & return
Out of hour pickup possible.
Pick up at the branch.
Out of hour return possible.
Please park the Sixt vehicle on the signed Sixt parking lots in parking A, level -2, row C. The keybox is located in row E next tp parking lot E18.
Categories and services at this location
Compact Cars & Sedans
Sports cars & convertibles
4x4 / SUV