Luxury Rental Car in Fort Lauderdale, Florida
Sixt rent a car makes it easy to get a luxury car rental in Fort Lauderdale, with several locations located throughout the city and with a large luxury car fleet. If you are looking to drive in style in Fort Lauderdale, Sixt has the right rental vehicles for you!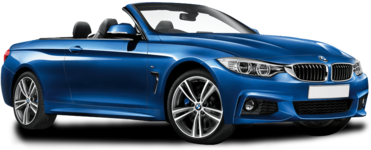 Sixt Luxury Cars in Fort Lauderdale
Sixt luxury fleet consists of convertibles, sports cars, SUV?s and so much more, so no matter what type of premium car you are looking for Sixt makes it convenient to rent. If you are flying into Fort Lauderdale Airport, walking along the beach, or need a car downtown, Sixt has locations conveniently located all over Fort Lauderdale. If we do not have the right location for you, we also offer delivery and pick up services in Fort Lauderdale.
Example Luxury Cars from Sixt rent a car
Some of the premium car brands you will be able to rent from Sixt are BMW, Mercedes, Cadillac, Audi, and so much more. Below you will be able to see some of the popular cars rented from our customers in Fort Lauderdale.
Information about premium car rentals from Sixt
Must be 25 years of age
Must have a credit card
Deposit will be taken once the vehicle is picked up and will be returned once vehicle is returned
Must of held driver's license for minimum of one year
Fort Lauderdale Locations
Fort Lauderdale Galleria Mall
Fort Lauderdale Port Everglades
Fort Lauderdale Sunrise Blvd
Car Rental Categories in Fort Lauderdale, Florida