Sixt rent a car in Lausanne, Switzerland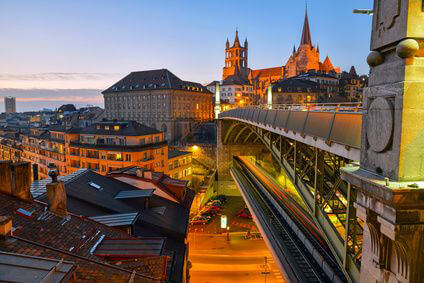 There are many advantages when you rent a car in Lausanne, Switzerland with Sixt. The company has a large pool of vehicles to suit anyone's preferences and budgets. From a convertible and sports to an SUV and luxury vehicle, there are enough choices even for those who are difficult to please. You can take advantage of the many offers proposed by Sixt such as unlimited mileage deals, one way or cross border rentals. Car rental in Lausanne is covered by third party insurance, but there is also an option to include LDW insurance and a personal accident insurance. Moreover, you can include additional drivers in the contract to help in your road trip. Other services include delivery & collection although it is possible to return car rental in Lausanne 24 hours. Drivers under 25 can avail of reasonable car rentals. Furthermore, if you need extras, such as child or infant seats, GPS, or sports equipment racks, you can reserve them in advance. Snow tires, chains, and other winter accessories are offered as options so you can drive safely while traveling in adverse weather conditions.
Things to see with a rent a car in Lausanne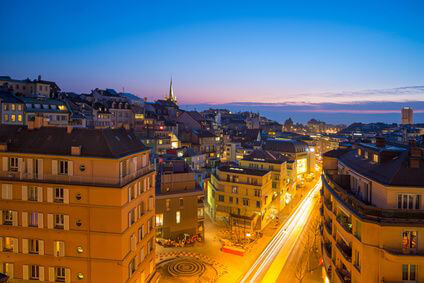 There is nothing more liberating during vacations than to be able to go anywhere you want. And, that is exactly why car rental in Lausanne is convenient so you can enjoy the outstanding attractions. Explore the Sauvabelin Tower with its sweeping view of the city or the historic Cathedrale de Lausanne. Immerse yourself in the local culture by watching shows at the Theatre de Vidy or the Bejart Ballet. Drive with your car rentals in Lausanne, Switzerland to interesting sights which are not conveniently situated such as the Musee de l'Art Brut which houses bizarre works of art or the Blonay-Chamby Railroad for train enthusiasts. Don't miss out on Le Port D'Ouchy with its magnificent view of the renowned lake. Lastly, if you're going to make Lausanne your base during your stay in the country, car rentals are highly practical so you can make day trips in the vicinity easily. Recommended places to visit include Geneva, Montreux and Vevey.