Car rental in the canary Islands
Our Service
|
FAQs
|
Tips for the Region
|
Important Cities
|
Climate, Cuisine & Travel with children
Our car rental deals in the Canary Islands can be found in convenient locations like Fuerteventura, Lanzarote, Tenerife and La Palma. Click on the second tab of the branch menu for a Google Maps overview of our branches. We are situated at the area's major airports allowing you to pick up your car rental in the Canary Islands and quickly get your vacation quickly underway. Keep reading on down the page for useful tips for traveling with your car rental. We provide some sightseeing suggestions in the Top 3 cities and insight into the cuisine and climate of the region.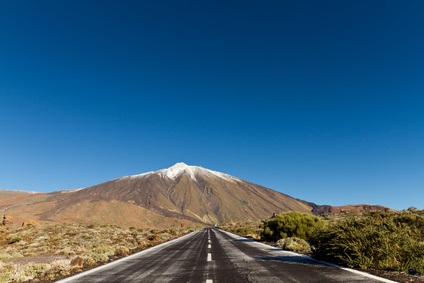 Our Service
Our fleet of leading car brands such as Ford, Citroen and Mercedes-Benz are ideal for road trips on the Canary Islands. All of our car rental deals in the Canary Islands come with air conditioning and our rental cars are excellently maintained with frequent safety checks. We also offer a fantastic range of useful add-ons to let you customize your car rental in the Canary Islands to suit your needs.
Recommended optional features
Loss Damage Waiver, Personal Accident Protection
Baby and child seats
Additional drivers
GPS
We have a huge fleet of world class rental vehicles to choose from in Andalusia. Our premium brand cars such as BMW, VW and Peugeot all come with air conditioning to help you stay comfortable in the heat.
Which vehicle class is right for me?
Compact cars are perfect for city breaks as you can easily maneuver and find parking.
Sedans give you extra comforts which you will appreciate on longer distance drives.
SUVs and station wagons will give you more room for your gear and a group of friends.
Minivans can make a family vacation to the Canary Islands more comfortable equipped with ample leg and luggage room, plus top safety systems.
Driving License
If you are coming from outside the EU, you will need an international driving permit to drive your car rental in the Canary Islands.
Minimum age and additional drivers
The minimum age to rent a car in the Canary Islands is 23 and the driver must be in possession of a valid driving license for three years. Please remember if you have additional drivers they must also show a valid, original driver's license upon collection of the rental vehicle.
Refueling
When you pick up your car rental it will be provided with a full tank of gas. Please remember to fill your tank before returning your vehicle to avoid additional costs. Alternatively you can use our pre-paid fuel option, available in branch and on our online booking page.
Accidents
In the event of an accident please contact the police immediately and report any damages directly to Sixt. Use the accident report form that is enclosed with the vehicle documents. Dial 112 to connect with emergency services.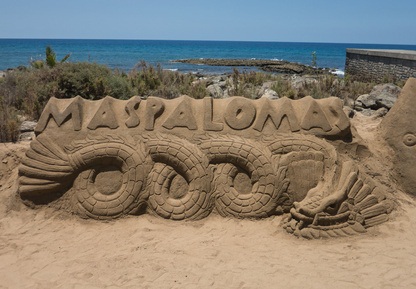 FAQs
What time periods does Sixt offer with car rental?
What documents do I need to rent a car?
Can I pick up a car and return it somewhere else?
Do I have to pay a deposit?
Can I rent a car with unlimited mileage?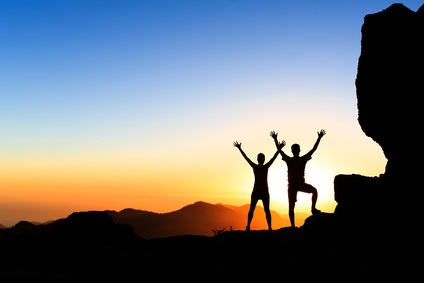 Tips for the Region
The Canary Islands are unique for their rugged beauty, black and white sand beaches and charming seaside villages. There is much to explore from Sahara-like sand dunes to lush pine forests and rocky lunar landscapes. Each island has its own special landmarks and attractions that make them special, in Tenerife the active volcano Mt. Teide dominates the landscape while in Lanzarote the Timanfaya National Park is made up of rolling hills and mountains covered entirely in volcanic soil. On La Palma we recommend the Caldera Taburiente National Park for its volcano tours and in Fuerteventura the stunning beach Playa de Sotavento de Jandia.
From Lanzarote Airport to Timanfaya National Park: 15 miles in 22 minutes
La Palma Airport to Caldera Taburiente National Park: 17 miles in 32 minutes
Fuerteventura Airport to Playa de Sotavento de Jandia: 44 miles in 1hr
Tenerife South Airport to Mount Teide: 30 miles in 1hr 7 minutes

Important Cities
Santa Cruz, Tenerife
Santa Cruz is the administrative capital of the Canary Islands and a major transport hub with its port linking Europe with Africa and the Americas. It is home to some impressive contemporary architecture including the Auditorio de Tenerife, an expressionist arts complex with an iconic profile that has come to symbolize the city. The city is also an important cultural center for the islands, we recommend the Museum of Fine Arts for its brilliant paintings from Madrazo, Ribera and Peter Coeck.
Puerto del Rosario, Fuerteventura
With a low population don't expect any bustling cities on Fuerteventura but do expect to be charmed by this small harbor town. The harbor area is the oldest part of the town and has many Canarian style houses that are worth a visit. Puerto del Rosario is near to Fuerteventura airport and is a handy spot for grocery shopping if staying in the nearby resorts.
Arrecife
Arrecife gets its name from the rocky reef that covers the beach which is located within the city. Like many of the major towns on the Canary Islands Arrecife is also an important port town with many cruise ships operating here. The town is also well connected to the rest of the island by major highways LZ1, LZ2 and LZ3. We highly recommend taking a walk around the Charco San Gines salt-water lagoon in the heart of the city. Another beauty spot is the Playa del Reducto, the main beach in Arrecife complete with golden sands and palm trees.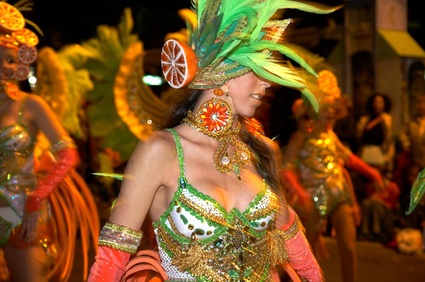 Climate, Cuisine & Travel with Children
Climate
Most of the Canary Islands have a hot desert climate, it is good to be prepared with plenty of water. The islands are also known for their many small microclimates, in the mountains and inland you can find lush vegetation and large pine forests.
Cuisine
Tapas is known locally as enyesques and is extremely popular as is seafood from the rich seas around the islands. Mojo originated on the islands and is classically served on potatoes that are cooked in their skins in salted water. There are many goats on the islands and so fans of goat cheese will be pleased with the many variations.
Traveling with Children
The sand dunes are an endless source of fun for children along with a huge amount of water sports on the beaches. Snorkeling is particularly popular due to the island's rich marine life. Siam Waterpark in Tenerife is great for thrill seekers with a raft rides and massive slides. A boat ride to Isla de Lobos is also recommended, children will be enchanted when arriving on this tiny uninhabited island.