Rent a Car in Morocco with Sixt
Click to jump to: Our Service | FAQs | Driving Tips | Places of Interest
With branches in major cities, airports and tourist destination, car rental in Morocco couldn't be easier with Sixt. Our rental fleet is maintained to the highest standards and features premium brands and a wide selection of vehicles. Browse our selection and securely book online in order to make the most of your car rental in Morocco.
What to Do in Morocco in Winter 2019
The weather in Morocco is widely varied in winter although mostly mild with some rain thrown in. The further south you go, the warmer the temperatures are, and visiting a beach resort along the Atlantic Ocean in winter will mean plenty of time for yourself. The Atlas Mountains offer opportunities for skiing and snowboarding, and you can also do these activities in sand dunes! The Erg Chebbi dunes offer a respite from city life and you can also ride a camel. Visiting Marrakesh or Casablanca in winter means avoiding crowds and the extremely hot temperatures of summer. And while the weather in this desert country can become cold at night, in the south you can still see temps in the low 70s in winter. A convertible might be a nice choice to cruise around and enjoy the weather.
Our Service
Whether heading for the coast, traveling to the Atlas mountains or exploring historic cities, you find the right rent a car in Morocco with Sixt to fit your plans. When you have settled on your ideal rental car from our wide selection of car categories our list of optional add-ons will help you tailor it to your requirements. You might want to increase your protection with our enhanced protection packages or include an additional driver to share time at the wheel. GPS and child seats are also available to tack on to your rental vehicle. Whatever your preference, booking online in advance is the best way to ensure availability and benefit from our best car rental deals in Morocco.
What vehicle class is right for me?
Compact cars are well suited to the tight Moroccan city streets.
Sedans offer space, comfort and a high standard of equipment.
SUVs are perfect for those who are traveling with more gear.
Many people visit Morocco as part of a group and our minivans and passenger vans can accommodate larger parties.
FAQs
Driver's license
When you rent a vehicle in Morocco with Sixt, we ask that you bring along a valid ID card or passport as proof of identity. The renter and any additional drivers will also need a valid driving license. If your license uses a non-Roman alphabet, it will have to be accompanied by an International Driving Permit.
Age restrictions
You will need to be at least 21 years of age and have held your license for two years to drive a Sixt rental vehicle in Morocco. Further age restrictions apply depending on the class of vehicle and these will be highlighted in the booking engine at time of reservation. Younger drivers may also incur additional charges.
Payment Methods
We accept payment by American Express, VIsa and MasterCard/Eurocard credit cards. We do not accept Diners Club credit cards, prepaid cards or debit cards.
Accidents
All accidents need to be reported to the police, who can be reached by dialing 19. You must report the accident even if no other vehicle was involved. You must also complete the Accident Report Form supplied with your vehicle and inform Sixt staff of any damage to the vehicle.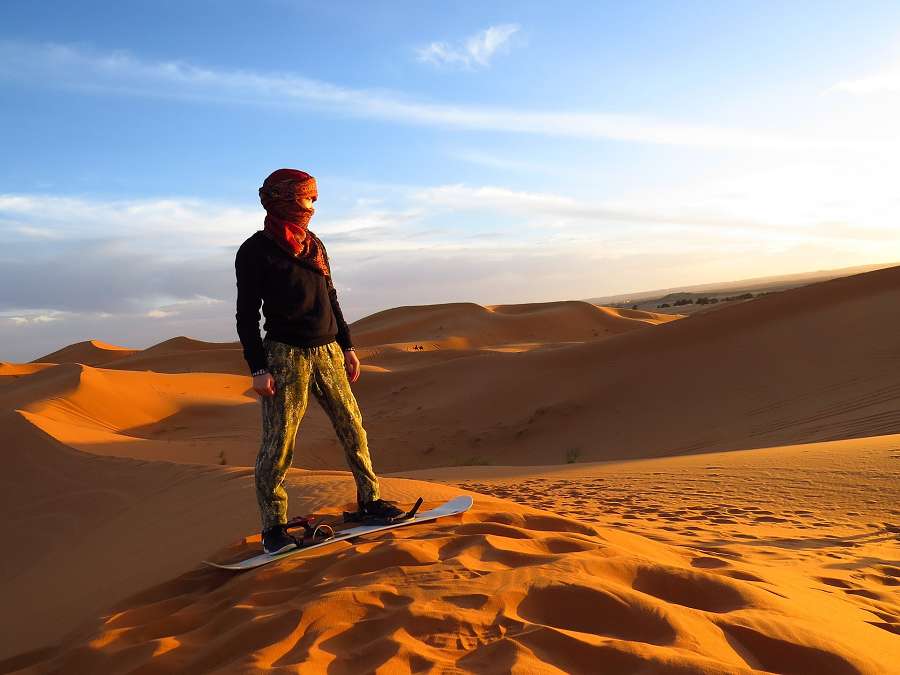 Driving Tips
Driving in Morocco is a great way to see the country but some care is required. Routes between major cities are generally in good condition but minor roads can be hazardous. Traffic in cities can be extremely congested. The major cities are connected by tolled expressways and you can find out beforehand how much your route will cost. Be aware most signs are posted in Arabic and French.
Here are some of the main roadways:
The A3 connects Casablanca and Rabat
The A1 extends from Rabat to Tangier
The A2 heads towards the east from Rabat to Fez, about a 200 km stretch.
The A7 runs south from Casablanca and for now only reaches Marrakech, although it is planned to extend all the way to Agadir.
Tips for driving in Morocco:
Speed limits are strictly enforced. In towns and dangerous intersections the speed limit is 40 km/h, infractions can incur on the spot fines.
In Morocco driving is on the right
All drivers and passengers must wear seatbelts.
Carry your license and rental documentation at all times.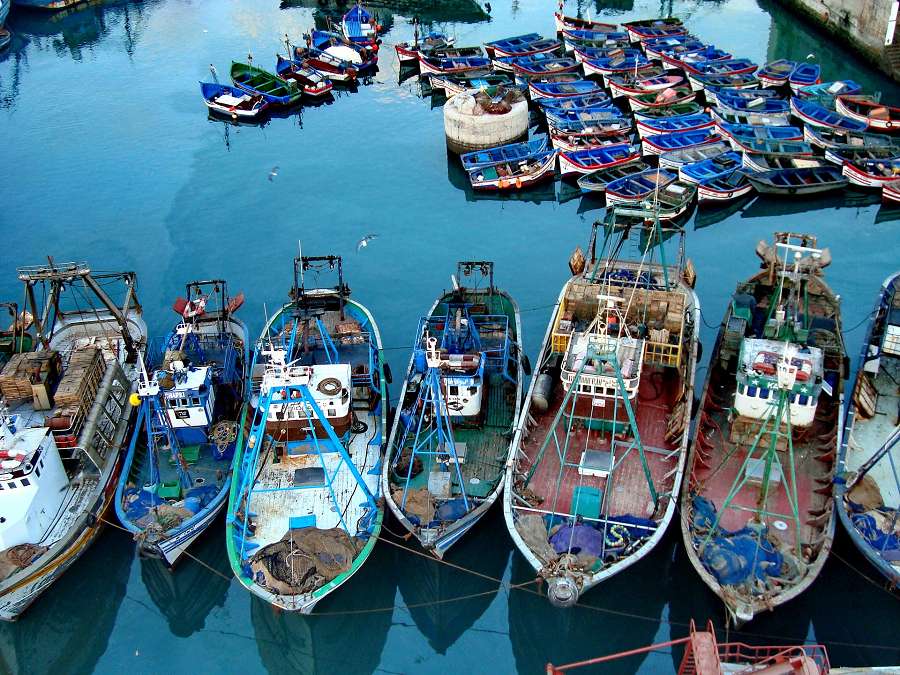 Places of Interest
Top 4 Architectural Sights
Volubilis, near Meknes
Hassan II Mosque, Casablanca
Ait-Benhaddou, Ouarzazate
Medersa Ben Youssef, Marrakesh
Volubilis is an ancient Berber / Roman city and a UNESCO World Heritage Site. It dates from the 3rd century BC and was once the capital of the kingdom of Mauretania. Partially excavated, it is a fascinating place to learn more about the ancient history of the region. The Hassan II Mosque in Casablanca is a stunning building, completed in 1993. It is the tallest mosque in the world and has a laser directed towards Mecca on top of its minaret. Ait-Benhaddou is a fortified village on the ancient caravan route between the Sahara and Marrakesh. Inside the walls you will find merchant's houses and narrow shaded streets. It is a stunning example of Moroccan clay architecture and has been featured in many films. Medersa Ben Youssef in Marrakesh is a 14th century Islamic college, renowned for its impressive architecture with cedar, marble and stucco carvings covering the walls. It was one of the most important Islamic colleges and it is thought up to 900 students were taught here at any one time. It has been extensively renovated and is now open to the public.
Top 4 Natural Sights
The Valley of the Roses, Kelaat M'Gouna
Anti-Atlas, Taroudant
Aghroud Beach, Agadir
Merzouga
The Valley of the Roses at Kelaat M'Gouna is famous for its stunning Damask roses, extending in rows for 3,000 miles. More than 4,000 tons of rose petals are harvested in the area every year for use in various rose-scented products. When the roses are in bloom the aroma is unforgettable. The Anti-Atlas mountains at Taroudant offer a spectacular drive through gorges and mountain passes with tumbling streams. The area is also known for its birds of prey and kingfishers and has fabulous hiking trails. Aghroud Beach at Agadir is a beautiful stretch of sand and is a favorite with tourists. Merzouga is a village in the Sahara desert in the south of Morocco. It is famous for the nearby Erg Chebbi sand dunes, which reach heights of 1,000 feet and extend for 30 miles. Visitors take camel safaris into the dunes and are able to sample traditional Berber life.