Car Rental in Puerto Vallarta, Mexico with Sixt
Our Service
 |  
Traffic Information
 |  
Sixt Tips
 |  
Sightseeing Destinations
 |
Business Travel
|  
FAQs
Use our drop-down menu to help you decide where to rent a car in Puerto Vallarta with Sixt. Scroll through to find out all kinds of usual information pertaining to each of our branches such as addresses, opening hours and vehicle categories on offer. Click on the second tab of the branch menu for a Google map overview of all our locations. Those looking for maximum flexibility should see about our 24 hour rental vehicle returns at our Puerto Vallarta Grand Velas resort in Nuevo Vallarta. No matter the branch you choose, we offer a wide array of premium vehicles with our car rental in Puerto Vallarta services. Please note, however, as specific models are subject to availability at each of branches reservations are only guaranteed for the car category.
Our Service
Our top quality fleet contains a great choice of affordable rental cars in diverse styles. Choose a comfortable compact car or sedans or opt for an SUV for more leg and luggage room. If you do a quick price comparison, you may find that a luxury car rental is actually within your budget, adding a little welcome glamour to a weekend break in this beautiful Mexican resort town. Whichever car you select you can customize it with our deals on useful extras. Child seats can also be provided for babies, toddlers and small children.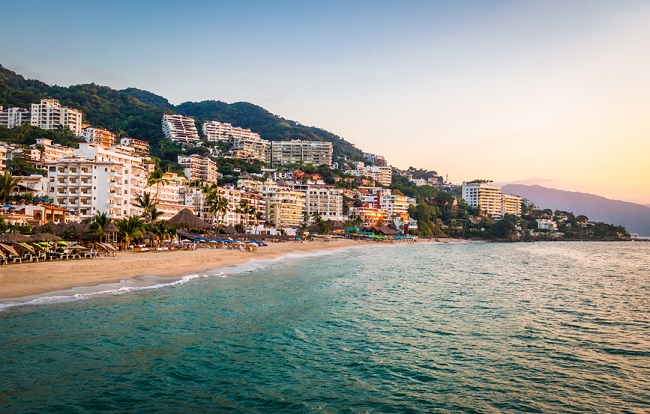 Traffic Information
If arriving at Puerto Vallarta Airport, it will take you around 14 minutes to drive into the center of Puerto Vallarta. If traffic is heavy, you can avoid congestion via the Calle Prisciliano Sánchez or the Calle Politécnico Nacional without adding any time or distance. Our Puerto Vallarta / Velas Hotel branch is around 4 miles and 15 minutes from the center via the Avendia Francisco Medina Ascencio. Our Puerto Vallarta Grand Velas branch, meanwhile, is around 10 miles and 25 minutes from Puerto Vallarta town center via Highway 200 Tepic Puerto Vallarta. On-street parking can be scarce in Puerto Vallarta and the streets can be narrow, so do leave yourself a bit of time to find a space and take care parking. Alternatively, use one of the public parking lots the city has recently built around the main attractions to remedy this problem. When driving further afield Federal Highway 200 will take you to destinations to the north or south while Highway 15 will take you east to places like Guadalajara.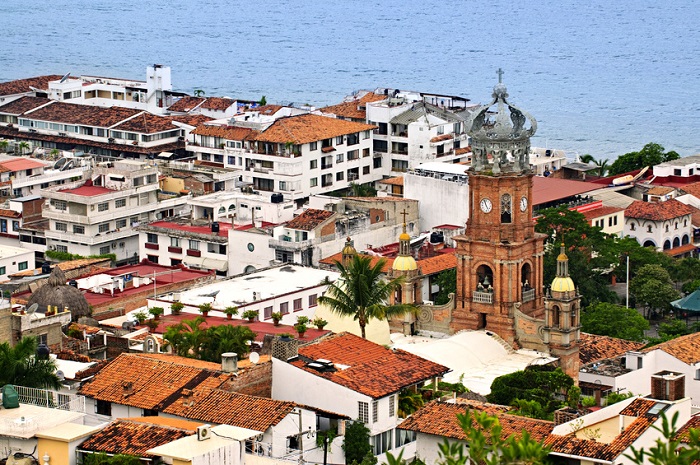 Sixt Tips
Puerto Vallarta features a beautiful bay, fabulous beaches, lush forests and pretty waterfalls. It has lots of upscale hotels, restaurants and boutiques for those who want to enjoy a luxurious visit but it also has much to offer the budget traveler. The Malecon is a newly refurbished boardwalk, which provides a lovely walk along the oceanfront, where you will often find street artists performing. If you want to get away from the international tourist area, walk south across the River Cuale to the Old Town, also called the Zona Romantica. Here you will enjoy a more traditional atmosphere.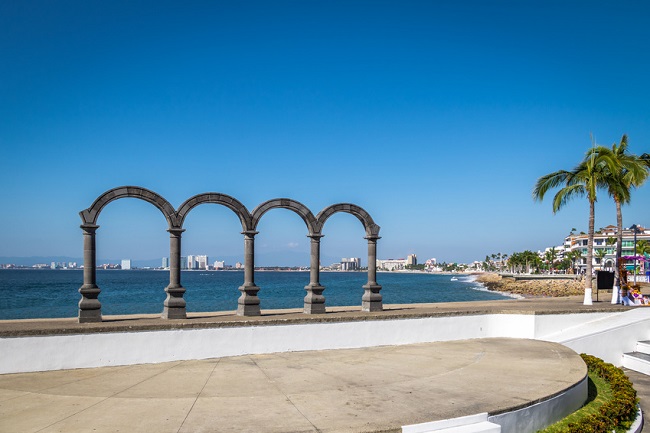 Sightseeing Destinations
If you want to get away from it all and enjoy some unspoiled beaches and beautiful, lush forests, Sayulita is ideal. This is also an excellent destination for surfers and you can rent boards locally to enjoy the waves.
Distance to Sayulita
From Puerto Vallarta International Airport: 24 miles, about 50 minutes
From Grand Velas: 20 miles, about 46 minutes
From Puerto Vallarta / Velas Hotel: 25 miles, about 56 minutes
For a taste of the real Mexico, drive south for around 35 miles on Highway 200 to El Tuito. The name means beautiful small valley and it truly is. The village itself is also pretty, with a lovely central square and some excellent restaurants.
Distance to El Tuito
From Puerto Vallarta International Airport: 34 miles, about 1 hour and 18 minutes
From Grand Velas: 41 miles, about 1 hour 34 minutes
From Puerto Vallarta / Velas Hotel: 35 miles, about 1 hour and 20 minutes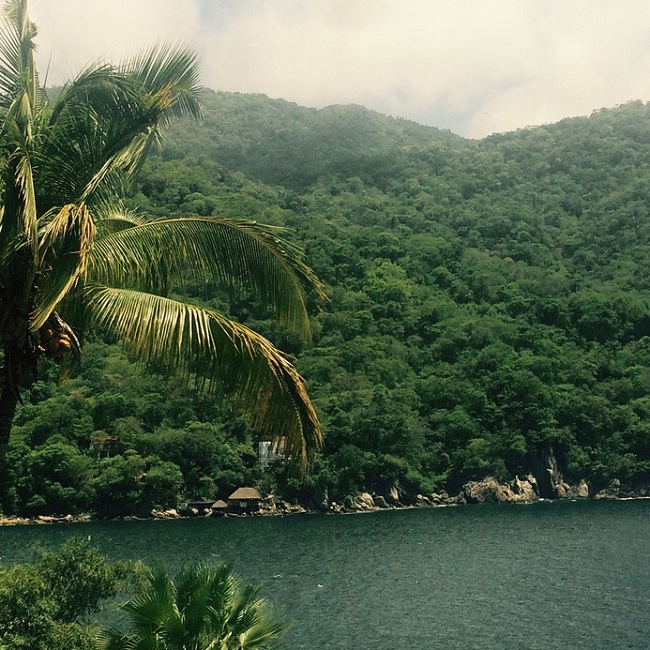 Business Travel
Tourism is by far the biggest industry in Puerto Vallarta, making up around 50% of the entire economy. Much of this money arrives with the many cruise ships at Marina Vallarta Maritime Terminal. The area also attracts many conferences, and has an excellent facility at Puerto Vallarta International Convention Center.
Distances to Puerto Vallarta International Convention Center
From Puerto Vallarta International Airport: 2 miles, about 6 minutes
From Grand Velas: 7 miles, about 18 minutes
From Puerto Vallarta / Velas Hotel: 4 miles, about 12 minutes

FAQs
Below are the quick answers to some of our most frequently asked questions. Please be reminded that every country has slightly different rules and regulations, so for the most specific and detailed information pertaining to your desired rental please visit rental information for more information.
Which documents are needed to pick up a rental car?
What is included in the rental charges?
Can I rent a specific car model?
Can I change my booking and do I have to pay a cancellation fee?
Can I cross borders with my rental car?
Can I rent the car at one place and drop it off at another station?
What is Sixt's refueling policy?
What add-ons are available and how much do they cost?
Can I rent a car with unlimited mileage?
Does Sixt deliver and/or collect rental cars?
Do I have to pay a security deposit?