Sixt Rent a car at Verona Airport, Italy
Don't miss out on a car rental at Verona Airport now with Sixt. We offer a high-quality fleet of vehicles, sure to fit your taste and your budget. We have spacious and comfortable SUVs which are perfect for families on the move with a lot of luggage. We also offer a variety of luxury and economy sedans, so whether traveling solo or touring the area with friends, we can find something to fulfill your requirements. You can also choose to add optional extras to your Verona Aiport car rental such as GPS and child seats. Our Sixt rent a car Verona Airport is looking forward to helping you continue your journey.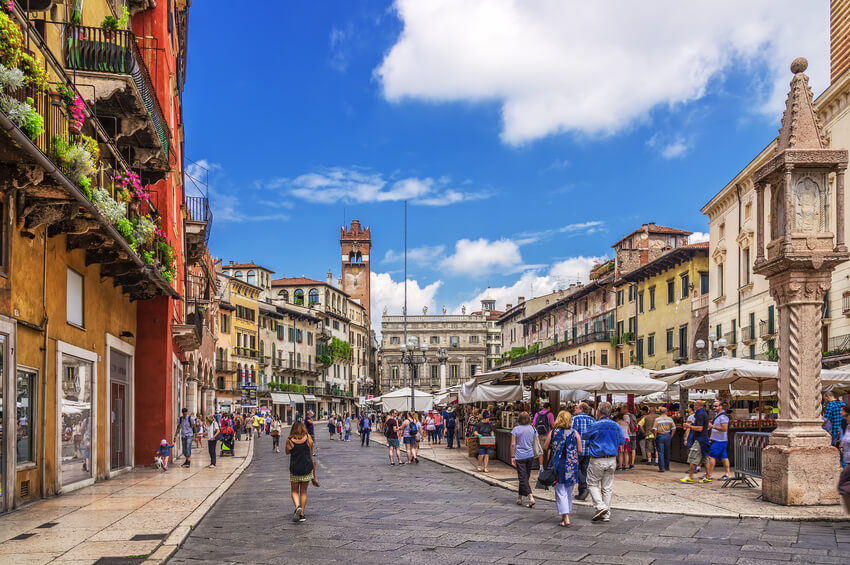 Car rental at Verona Villafranca Airport
Villafranca Airport (VRN) is located in the north of Italy just three miles outside of the city. Our Sixt rent a car Verona branch is easy to find as we are clearly marked out in the arrivals hall, just follow the signs to our counter. Our friendly representatives should accommodate you with your Verona car rental in moments!
Your Verona car rental from Sixt
It is just a twenty minute drive into the city of Verona from the airport with your rent a car. Famous for being the setting of Shakespeare's Romeo and Juliet, this stunning city is packed full of things to do. Be sure to visit Juliet's balcony at the Casa di Giulietta, where you can visit the set of the famous scene of the star-crossed lovers. Find the time also to visit the Arena di Verona, which dominates the Piazza Bra. Wonderfully preserved, it takes you back 2,000 years while still operating as a modern theater. See if you can catch a performance during your visit! For those who want to make the most of their car rental in Verona, why not make the drive east to Venice? Just over an hour away the ride takes you on a scenic route. With so much to do, enjoy the freedom that a car rental from Verona Airport allows you and make the most of your time with Sixt.
Why rent a car at Sixt Verona Airport
Cheap deals on premium cars
Additional Driver option*
Comprehensive Protection*

Pick up full - return low option*
Attractive loyalty programs
Availability of cars with automatic transmission
*Additional fees may apply. Please select the options you want to integrate in your booking throughout the next steps of your reservation. You can find a detailed explanation of our service in our Rental Information section.
Find out what our customers say about us!