Rent a car in Southern Italy
Our Service
|
FAQs
|
Tips for the Region
|
Important Cities
|
Climate, Cuisine & Travel with children
Our convenient car rental in Southern Italy locations make it easy for you to quickly continue your journey. Start your exploration from the Naples Airport or head out along the Amalfi Coast from Salerno. Click on the second tab of the branch menu to view our locations on Google Maps. You can cruise in comfort and style from behind the wheel of any of our premium vehicles from top brands such as Mercedes-Benz, Toyota and Alfa Romeo.
Our Service
When you book your car rental in Southern Italy with Sixt, you have the option to upgrade your reservation to include add-ons and extras. While on the online booking page you will be shown all the recommended optional features available with our car rental deals in Southern Italy. Please note that these additional features may vary according to branch and availability.
Car rental extras:
GPS
Additional drivers
Child, baby and booster seats
Which vehicle class is right for my trip?
The roads of Southern Italy are marked by winding roads, narrow passes, and dusty terrain which is often better suited to compact cars.
For those traveling long distances on their car rental road trip in Southern Italy our premium sedans provide a comfortable ride with luxurious amenities and plenty of legroom.
SUVs and minivans allow you to shuttle more people between various Southern Italy destinations making them great for group trips or a family vacation.
Driving license
If you do not possess a valid European driving license, you will need to get an International Driving Permit before reserving a car rental to road trip in Southern Italy.
Minimum age and additional drivers
The legal driving age to rent a car in Southern Italy is 21 years old. You will also need to have had your license for one year, including any additional drivers.
Refueling
As we give the rental car with a full tank of gas, we expect the car to be returned with full. Alternatively, you can book our prepaid fuel option which allows you to return your rental vehicle on low, prepaying for a full tank at prices comparable to local gas stations.
Accidents
Should an accident occur, please call the police and notify Sixt about any damages to the rental car. The local emergency rescue number is 112, also reachable in more remote regions of Southern Italy.

FAQs
What time periods does Sixt offer with car rental?
What documents do I need to rent a car?
Can I pick up a car and return it somewhere else?
Do I have to pay a deposit?
Can I rent a car with unlimited mileage?

Tips for the Region
When you rent a car in Southern Italy, you have a way to experience all the region has to offer. Campania is home to spectacular historical ruins such as those at Pompeii, and has amazing hiking trails along the Amalfi Coast. Taking advantage of the many pretty beaches of the region is also a favorite of visitors to the area. Having a rental car will allow you the freedom to hit the road and make the most of your trip.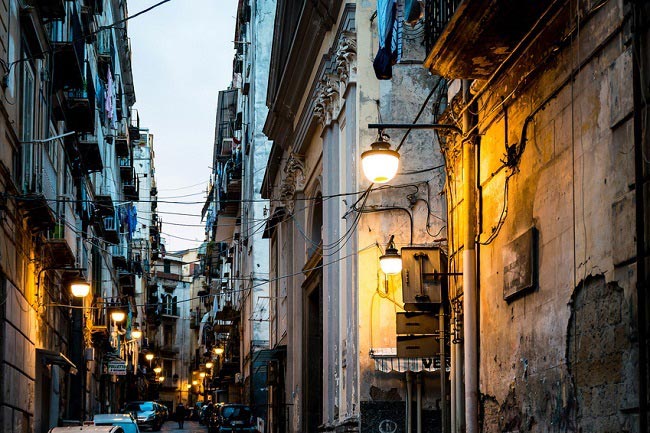 Important Cities
Salerno
A scenic drive along the Amalfi Coast can be rounded off with a stay in Salerno. Check out the wonderfully preserved Historical Old Town or head up to the Minerva Garden, which was the botanical garden of the Medical School of Salerno and spend an afternoon among the interesting plants and enjoy the great views of the town below. Visitors often like to come to Salerno during the winter months when the town is illuminated by the 'Luci d%u2019Artista', or artist lights. With your car rental you can use Salerno as a base for hiking the surrounding mountains or drive south down the coast.
Avellino
Nature lovers will certainly take pleasure in a stay in Avellino. A great place to relax and enjoy the outdoors with a car rental you can explore the mountains, lakes and rivers close by. An excursion to the Fiumara di Tanner, a series of clear streams and waterfalls is highly recommended as is a day trip to Lake Laceno. While in Avellino head up to Partenio Mountain to the Montevergine Sanctuary for some amazing views. There are also interesting castles in the area to drive to.
Naples
Capital of the Campania region of Southern Italy, Naples is a fascinating tourist destination with its UNESCO listed historic center. From Naples you can drive to top spots like Pompeii or Mount Vesuvius after touring around the different districts of the city. Also within reach with your car rental are other interesting places such as Sorrento, Positano and the islands off the coast like Ischia and Capri.

Climate, Cuisine & Travel with Children
Climate
The climate of Southern Italy is generally mild and pleasant, thus a great year round destination. To avoid the tourist crowds visit in the late spring or early fall when you will be able to take advantage of the best weather, plus the lower off- season rates on hotels and flights. Those looking for more time on the beach will be happy to be in the region during the hotter summer months.
Cuisine
Southern Italy's cuisine is fresh, locally sourced, and generally delicious! The birthplace of the "slow food movement," this region is famous for its agrotourism industry promoting farm-to-table dinners made by authentic local chefs. Meals are made of several courses and are best enjoyed with local wine. The Campania region is best known for its Mozzarella di Bufala and pizza which originated in Naples.
Traveling with Children
There is a wealth of activities in Southern Italy for children to enjoy. From cultural attractions to outdoor adventures you are sure to be kept busy. Southern Italy's rather familiar cuisine also helps takes the stress out of finding food your children can enjoy with well recognized dishes like pizza, spaghetti, and gelato. In addition, the local population is often quite accustomed to tourist queries, making it easy to feel more at ease when traveling as a family.