Sixt rent a car in Milan
Our Service
 |  
Traffic Information
 |  
Sixt Tips
 |  
Sightseeing Destinations
 |
Business Travel
|  
FAQs
On our drop down branch menu you can gather important details of our Sixt rent a car Milan locations. Scroll through the first tab for useful information such as addresses, contact details, opening hours and type of rental cars at each branch. Clicking on the second tab will open an overview of our branch locations on Google Maps. Select the branch that works best for your plans and then head to our booking page to make your reservation easily online. There you can do a quick price comparison between the models on offer before finalizing your reservation. Please note, that as specific vehicles are subject to availability at each location, bookings can only be guaranteed for the chosen car category.
Our Service
To make your visit to fashionable Milan even more stylish, a price comparison of our model range may reveal that an exciting luxury car is within your budget. We offer attractive rates on vehicles from some of the best manufacturers in the world such as BMW and Mercedes-Benz. No matter your budget our fleet is well stocked with a range of diverse vehicles to cater to all kinds of travelers. If needing extra leg or luggage room opt for one of our spacious SUVs or minivans. A compact car could also be a practical choice, especially for negotiating the streets of Milan. Our extensive selection for car rental in Milan is complemented by a range of additional services. Unlimited mileage is useful if planning on a longer rental period and additional driver coverage allows you to split time at the wheel. Child seats suitable for babies, toddlers and small children can be included to your rent a car in Milan, plus winter equipment like snow chains and ski racks are also available to help you have an optimal car rental experience.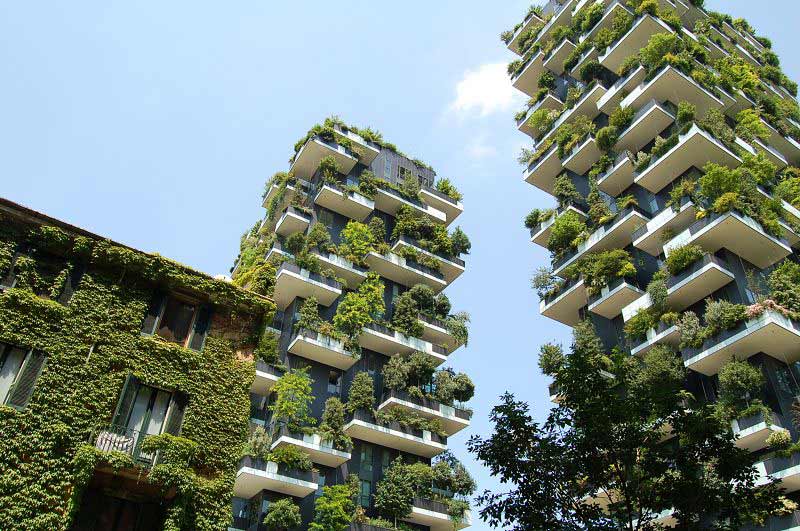 Traffic Information
Arriving at Malpensa Airport, the 31 mile drive into the city center will take around 50 minutes on the A8. Be aware, however, that this is a toll road so plan to accordingly. Linate Airport is closer and will take you 35 minutes on the A51 to travel the 10 miles into the city center. This road also has tolls but you can avoid them by taking Viale Enrico Forlanini, which takes roughly the same time. San Siro is just 3 miles northwest of the city center and will take around 20 minutes on the Via Monte Rosa.
The main routes around Milan include the A1, which takes you to Rome, Bologna, Florence and Naples. The A4 goes west to Turin and east to Venice and Verona. The A8 is the Highway to the Lakes and connects the city to Lake Como, Lake Maggiore and Lugano. These forementioned motorways are connected to the city by the A50, A51 and A52 ring roads. There is a congestion charge for entering the city center (the former walled area) but there is plenty of parking around the ring road network to avoid having to enter this area. Or you can wait until the congestion charge doesn't apply such as during the weekend or between the hours of 7:30 pm and 7:30 am. Your rental vehicle will take you to some wonderful sites around the city, including the fabulous Duomo, the Castello and the incredible shopping arcade of the Galleria Vittorio Emanuele.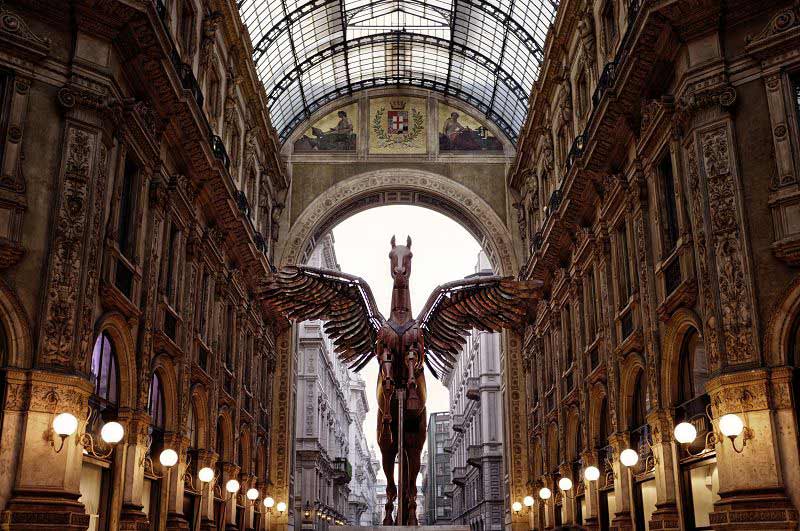 Sixt Tips
Milan is the center of Italian industry and also its financial center, hosting the country's stock exchange. It is also one of the world's fashion centers and the city's fashion district, the Quadrilatero della Moda, is an incredible concentration of upscale labels. It also has some of the oldest churches in Italy and the Chiesa di San Maurizio is the city's hidden gem, a 16th century masterpiece with some amazing frescoes by Bernardino Luini who trained with Leonardo. The Museo Poldi Pezzoli is a superb personal collection accumulated by Gian Pezzoli and has an atmospheric terrace on which to enjoy a drink or meal. For the ultimate Milan experience, attend a opera at La Scala.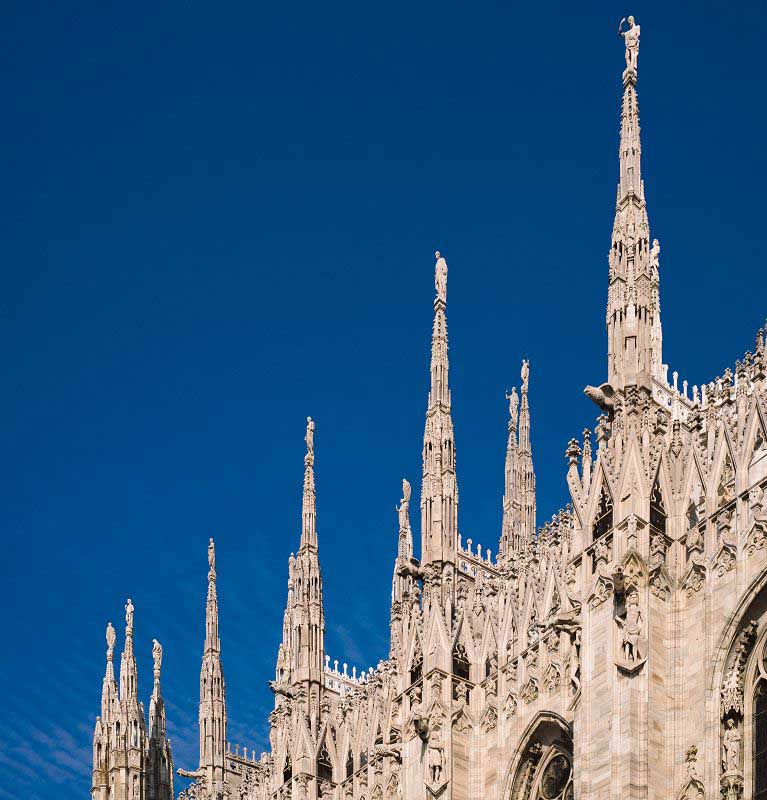 Sightseeing and Vacation Destinations Valle del Ticino Park
Milan is a bustling city with a fantastic nightlife but the busy pace may have you yearning for a road trip to the countryside. The Valle del Ticino Park is a beautiful landscape just over 30 miles northwest of the city center. It is easily accessible along the A4 or A8 and offers relaxed picnic areas, cycling routes, hiking trails and an educational visitor center.
Distance to Valle del Ticino Park
From Milan Airport Malpensa T1: 8 miles, about 13 minutes
From Milan Central Station: 34 miles, about 1 hour 5 minutes
From Milan Airport Linate:44 miles, about 55 minutes
Como
The Italian lakes are another stunning natural area and they are easily reached by rental car from Milan. A pleasant drive north from Milan along the A9, A8 and E35 will bring you to Como, the largest town in the area and the gateway to the entire lake region. Visit the charming old town with its city walls dating from the 12th century and have a look at its beautiful cathedral between trips along the lake.
Distance to Como
From Milan Airport Malpensa T1: 32 miles, about 44 minutes
From Milan Central Station: 32 miles, about 53 minutes
From Milan Airport Linate: 40 miles, about 57 minutes
Skiing in the Italian Alps
Milan is also a very strategic location for vacation activities in all seasons, including winter sports. This romantic city can accommodate you and your friends and family for the duration of the trip and still be close to all the fun and excitement that northern Italy has to offer. You can visit the Italian Alps and shred through the powder in one of the best ski spots in the world. You can even see the white capped mountains on a clear day from the top of the Duomo. Courmayeur is a majestic ski resort located on the Italian side of the famous Mont Blanc that you can easily reach with the A4/E64 and the E25. You can also gaze upon the stupendous scenery of Val Ferret near Courmayeur. Another winter resort and a prime location for breathtaking views is Branzi, accessible also using the A4/E64. Don't forget to see the beautiful Cascata di Branzi while you're there!
Distance to Courmaryeur
From Milan Airport Malpensa T1: 131 miles, about 2 hours
From Milan Central Station: 137 miles, about 2 1/2 hours
From Milan Airport Linate: 146 miles, about 2 1/2 hours
Distance to Branzi
From Milan Airport Malpensa T1: 83 miles, about 2 hours
From Milan Central Station: 56 miles, about 2 hours
From Milan Airport Linate: 62 miles, about 2 hours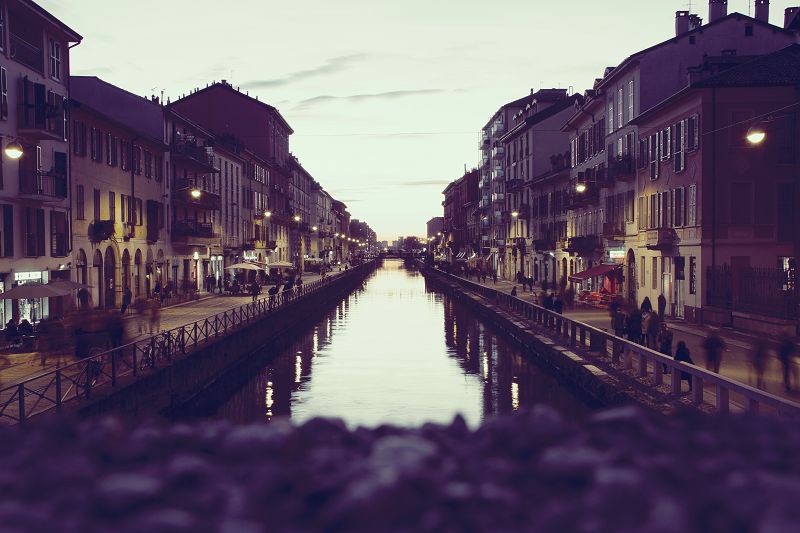 Business Travel
Milan is undoubtedly one of the most important financial and business centers in the world. The city's surrounds are Italy's most important industrial area and the Fiera Milano is the country's biggest trade fair. Fashion is a huge industry and this is reflected in the importance of Milan Fashion Week, which takes place twice a year in more than 40 locations throughout the city. In addition to fashion, Milan is an important center for finance, design, healthcare, education and media.
Distance to Fiera Milano
From Milan Airport Malpensa T1: 30 miles, about 40 minutes
From Milan Central Station: 3 miles, about 15 minutes
From Milan Airport Linate: 7 miles, about 32 minutes

FAQS
Below are the quick answers to some of our most frequently asked questions. Please be reminded that every country has slightly different rules and regulations, so for the most specific and detailed information pertaining to your desired rental please visit rental information for more information.
Which documents are needed to pick up a rental car?
What is included in the rental charges?
Can I rent a specific car model?
Can I change my booking and do I have to pay a cancellation fee?
Can I cross borders with my rental car?
Can I rent the car at one place and drop it off at another station?
What is Sixt's refueling policy?
What add-ons are available and how much do they cost?
Can I rent a car with unlimited mileage?
Does Sixt deliver and/or collect rental cars?
Do I have to pay a security deposit?

Additional Sixt Services