Car Rental in Marseille, France
Our Service
|
Traffic Information
|
Sixt Tips
|
Sightseeing Destinations
|
FAQs
Marseille airport receives both international and domestic flights while at Marseille St. Charles TGV you are connected to the high speed rail network that operates throughout France. Our central location on Boulevard Rabatau is ideally placed if your traveling to the city center while our Seaport location is great if you are using Marseille's bustling port. Click on the right tab of the branch menu to view our car rental locations in Marseille on Google Maps. Sixt looks forward to helping you have a great trip in the Provence-Alpes-Côte d'Azur region of France!
Our Service
Our services for car rental in Marseille allow you to choose from a large selection of vehicles. From weekend city breaks to long summer holidays in Provence we can meet your budget and mobility needs with our car rental options. We host a number of top brands in our premium fleet including Mercedes-Benz and BMW. You can also rent a car in Marseille with automatic transmission. While making your reservation online you can make a quick price comparison between our car rental deals available for your travel dates.
What type of vehicle is right for my trip?
compact cars can be ideal for driving and parking in urban areas
sedans are perfect for long distance drives and offer full comforts and amenities to keep everyone happy
SUVs and station wagons are a good choice when traveling with more passengers and cargo as they offer ample leg and luggage room
passenger vans, vans and trucks are available at some of our Marseille car rental locations
Tour Provence with a convertible rental
With the Mediterranean climate and impressive scenery a convertible rental in Marseille can a fun and stylish way to travel in Provence. Take the top down and let the sun in on a convertible road trip down the glamorous French Riviera coastline. Our convertible rental fleet in Marseille features diverse models from more sporty to luxury convertible rentals.
Our optional add-ons provide you with ways to customize your rental car to suit your mobility needs. Extra features may be subject to availability when you make your reservation, unless stated guaranteed on the booking page. There is also a full range of coverage and protection options for extra security with your car rental in Marseille.
Some of our add-ons available for your rent a car in Marseille
Additional drivers
GPS
Baby, child and booster seats
winter equipment such as snow chains, ski racks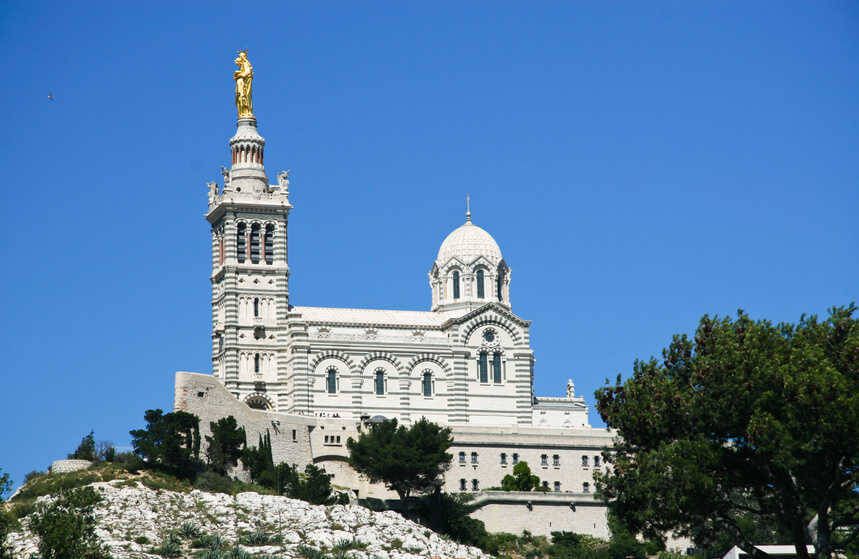 Traffic Information
Marseille is well-connected by France's major routes making it easy to reach nearby destinations and explore Frances fabulous Mediterranean coastline. The A50 takes you east to Cannes while the A7 runs west to Montpellier. Those taking a road trip in Provence might want to consider driving on the weekend when big trucks are not allowed on the roads. Whenever you are on the road be mindful you will most likely be sharing it with a number of cyclists.
Driving in the center of Marseille can get rather congested so it is recommended to leave your rental vehicle at any of the safe public parking lots around the city. The underground garage near the Old Port (Vieux Port) can be a great option for sightseeing during the day. The city's main thoroughfare is a long wide boulevard called the Canebière and stretches from the Old Port to the Réformés quarter. Those renting at a car at our Sixt branch at Marseille train station will have quick access to the St. Charles tunnel which turns into the A7.
Driving safely in Marseille
Drink driving laws are strict in all of France, a maximum of 0.5mg/ml of alcohol per litre of blood is allowed
You must stop and wait for pedestrians
Seatbelts must be worn at all times and mobile phone use if prohibited
In urban areas the limit is generally 50 km/h unless otherwise signposted
Speed limits on 2 or 3 lane roads the limit is 90 km/h, 4 lanes routes are 110 km/h and motorways are 130 km/h. In wet weather this is reduced to 80, 100 and 110 km/h respectively

Sixt Tips
This Provencal metropolis is France's second largest city, steeped in over 1500 years of history it is also the site of impressive contemporary architecture and a bustling nightlife and port serving the Mediterranean. The old port (Vieux Port) is still the heart of the city and continues to have a vibrant economy with its cruise port and many yachts. There are many bars and restaurants here serving superb seafood and offering extraordinary views. The staggering Musée des Civilisations de l'Europe et de la Méditerranée opened in 2013 for Marseille's year as the European Capital of Culture, the building itself is linked to the old port by a high footbridge that is a great vantage point with vistas out to sea. The museum delivers a fantastic overview of Mediterranean culture and history, from archeological finds to era-defining artworks. We also highly recommend the Greek quarter of Massilia for its colors and marketplace, and the view from Marseille's highest point La Garde where you can look out across the terracotta rooftops and visit the Basilique Notre Dame de la Garde.

Sightseeing Destinations
Les Calanques are situated just south of the city and make an excellent day trip with your car rental in Marseille. The whole area is a national park with stunning flora and fauna but the main attraction is the limestone cliffs that stand out starkly against the deep blue Mediterranean.
Distance to Les Calanques
from Marseille Airport via A55: 23 miles about 1 hour
from Marseille St. Charles train station: 10 miles, about 40 minutes
The elegant city of Aix-en-Provence was the birthplace of Paul Cézanne and surrounding landscapes were the subject of his post-impressionist paintings. It offers a less gritty urban experience to Marseille, known for cafe culture, opera festivals and the stately Cours Mirabeau avenue with its fountains and grandiose aristocratic town houses.
Distance to Aix-en-Provence
from Marseille Airport via D9: 17 miles, about 30 minutes
from Marseille St. Charles train station via A7/A51: 19.6 miles, about 30 minutes

FAQS
Below are the quick answers to some of our most frequently asked questions. Please be reminded that every country has slightly different rules and regulations, so for the most specific and detailed information pertaining to your desired rental please visit rental information for more information.
Which documents are needed to pick up a rental car?
What is included in the rental charges?
Can I rent a specific car model?
Can I change my booking and do I have to pay a cancellation fee?
Can I cross borders with my rental car?
Can I rent the car at one place and drop it off at another station?
What is Sixt's refueling policy?
What add-ons are available and how much do they cost?
Can I rent a car with unlimited mileage?
Does Sixt deliver and/or collect rental cars?
Do I have to pay a security deposit?