When you're arranging your trip, rent a car in Bulgaria with Sixt to make exploring the country a hassle-free experience. Sixt is your one-stop place for reliable vehicles, excellent car rental services and reasonable prices. Whether you prefer an SUV, a sedan, a convertible, a sports car, or even a luxury car, we provide a selection of vehicles for every taste and budget.
Rent a Car in Bulgaria with Sixt
A car rental in Bulgaria allows you to travel at your leisure and to avoid the sometimes crowded public transportation. Sixt wants your visit to Bulgaria to be memorable. Book all the services you need online with car rental in Bulgaria, and your chosen vehicle will be ready for you upon your arrival.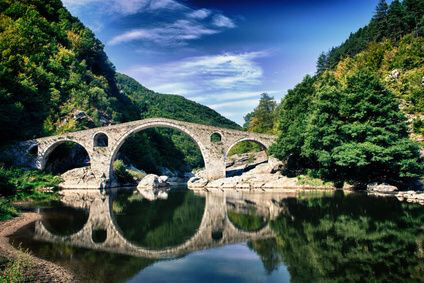 Driving Rules and Regulations in Bulgaria
Before you reserve any car rental services from Sixt, it's a good idea to familiarize yourself with some of the basic road rules in Bulgaria. Here's a brief summary of what to do and what not to do while behind the wheel:
Don't use the horn unless you want to avoid a road accident.
Don't drive faster than 31 mph in cities, 55 mph in rural areas and 86 mph on motorways.
Have all your car occupants wear safety belts, including yourself.
Always carry a fire extinguisher, first-aid kit and warning triangle in your car.
To rent a car and legally drive in Bulgaria, you must be at least 18 years of age.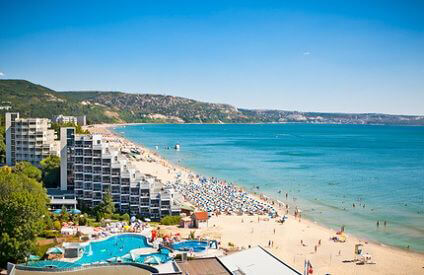 Things to Do with a Rental Car in Bulgaria
From breathtaking landscapes and luxurious tourist resorts to historical and cultural sites, Bulgaria offers an abundance of things to see and do. Using Sixt's car rental services is a great way to get to your destinations in style and comfort. If you're a nature lover, fly to the Sofia Airport and then take a short one-hour drive to Rila National Park to explore the rich wildlife and flora of the area that surrounds the highest point in Bulgaria. Those who prefer lower altitudes will not miss out on the fun either. The Black Sea coast of Varna is a real tourist's paradise, offering everything from sunny beaches to old churches, archeological museums, and marine parks. All these Bulgarian attractions will be at your fingertips when you rent a car in Bulgaria with Sixt.