Wiesbaden Car Rental Deals
Why rent with Sixt?
4,000+ rental locations worldwide
Affordable car rentals in Wiesbaden
Car Hire in Wiesbaden and worldwide
Long term rentals available
180,000+ vehicles in our fleet
50,000+ premium rental vehicles
5th largest global car rental company
Wiesbaden
Schiersteinerstr. 54
65187 Wiesbaden



| | |
| --- | --- |
| Mo. - Fr. | 06:00 - 20:00 |
| Sa. | 07:30 - 13:00 |
| Su. | 09:00 - 12:00 |
| Bank holiday | 09:00 - 12:00 |

Book at this location


Sixt rent a car
Schiersteinerstr. 54
65187 Wiesbaden



| | |
| --- | --- |
| Mo. - Fr. | 06:00 - 20:00 |
| Sa. | 07:30 - 13:00 |
| Su. | 09:00 - 12:00 |
| Bank holiday | 09:00 - 12:00 |

24 h pickup
24 h return


Available vehicle categories: Cars & vehicles, Sports cars & convertibles, 4x4 / SUV, Truck
Great car rental services in Wiesbaden,Germany
With its close proximity to the winding river Rhine, lush green parks and its relaxing spas, Wiesbaden, Germany is an ideal location to visit while on vacation in Germany. Although Wiesbaden offers some public transportation facilities, your best bet to travel to all of your points of interest in the Rhineland is to rent a car from Sixt car rental in Wiesbaden. Sixt maintains a fleet of vehicles, ranging in size from very large to small, or in class, from luxurious to economy. Sixt can help you to plan your trip in Wiesbaden and to find the perfect vehicle for your particular traveling needs, whether it be an SUV for off-road driving, a minvan to accomodate the whole family or a luxury sedan for maximum comfort. Sixt offers flexible rental options for your travel group, including one-week rentals, car hires and one-way rentals. Stop by the Sixt car rental office in Wiesbaden and start your tour of the Rhine region with the perfect car, van or SUV!
What to see around Wiesbaden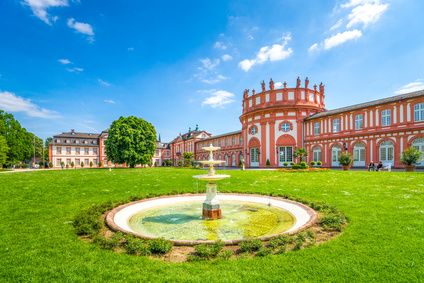 Above all else, Wiesbaden is famous for the sense of calm it brings to its guests from its numerous spas to its wine vineyards to the majestic castles that dot the Rhine river's edge. To start your tour, visit Opelbad, a Bauhaus style open-air swimming area that boasts grassy areas for sunbathing and a vineyard. Next, for culture, stop by the Museum Wiesbaden, an art museum that contains paintings and sculpture, including works spanning several centuries to the present day. In addition, the museum offers a natural sciences section, scheduled to open in 2013. A wonderful place to explore as part of your orientation to Wiesbaden is Schlossplatz, a public square, where the Marktbrunnen (Market Fountain) is located. There you will see the 17th century Old Town Hall, and the New Town Hall, built in the 19th century. To the north, you can tour the neoclassical Stadtschloss, now the meeting place for parliament. In addition, look for the Marktkircha, and the Glockenspiel with its 49 bronze balls for organ music concerts. Another site to see is Kurhaus, a neoclassical city convention center. Walk inside the convention center to view its ornate interiors, including the main hall and the casino. Have a drink at the bar or enjoy the gambling opportunities inside the casino. Aside from these sites, the Wiesbaden area offers numerous mineral water spas and vineyards that are open and available to guests.
>Enjoy your stay in Wiesbaden, Germany. Remember to rent your car from Sixt!
Sixt Airport Locations Nearby