Essen Car Rental Deals
Why rent with Sixt?
4,000+ rental locations worldwide
Affordable car rentals in Essen
Car Hire in Essen and worldwide
Long term rentals available
180,000+ vehicles in our fleet
50,000+ premium rental vehicles
5th largest global car rental company
For great holiday driving in Germany find your cheap car deal from car rental Essen where you will find online or phone reservations can be made easily. At the Sixt office you will find 4x4s, convertibles and sports cars, all at very competitive prices. The vehicles at car rental Essen are all less than six months old and well known models to ensure you have reliable driving.
Essen Central Train Station
Freiheit 3
45127 Essen



| | |
| --- | --- |
| Mo. - Fr. | 06:30 - 20:00 |
| Sa. | 07:30 - 19:00 |
| Su. | 09:00 - 19:00 |

Book at this location


Essen Limbecker Platz
Ostfeldstr. 9
45127 Essen



| | |
| --- | --- |
| Mo. - Fr. | 07:00 - 22:00 |
| Sa. | 08:00 - 16:00 |
| Su. | 09:00 - 20:00 |
| Bank holiday | 09:00 - 16:00 |

Book at this location


Essen/BMW
Berthold-Beitz-Boulevard 508
45141 Essen

Book at this location


Sixt rent a car
Freiheit 3
45127 Essen



| | |
| --- | --- |
| Mo. - Fr. | 06:30 - 20:00 |
| Sa. | 07:30 - 19:00 |
| Su. | 09:00 - 19:00 |

Available vehicle categories: Compact Cars & Sedans

Sixt rent a car
Ostfeldstr. 9
45127 Essen



| | |
| --- | --- |
| Mo. - Fr. | 07:00 - 22:00 |
| Sa. | 08:00 - 16:00 |
| Su. | 09:00 - 20:00 |
| Bank holiday | 09:00 - 16:00 |

24 h return


Available vehicle categories: Compact Cars & Sedans, Sports cars & convertibles, 4x4 / SUV, Truck

Sixt rent a car
Berthold-Beitz-Boulevard 508
45141 Essen



Available vehicle categories: Compact Cars & Sedans, Sports cars & convertibles, 4x4 / SUV
Car rental in Essen, Germany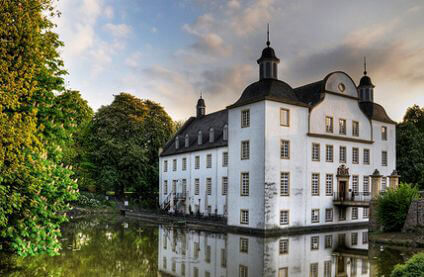 The staff at rent a car Essen are all knowledgeable about their local area and can give you advice and information as well as a warm welcome. Unlimited mileage and the option to add additional drivers come with all of the cars and young drivers are able to hire cars from car rental Essen. It is easy to add any extras you might need at Sixt; these include ski racks, satnavs and child seats. You will find that all of rent a car Essen's vehicles are insured and loss damage waiver cover can be bought for extra security. You will always find a good deal on car rental when you choose Sixt
Things to see and do in and around Essen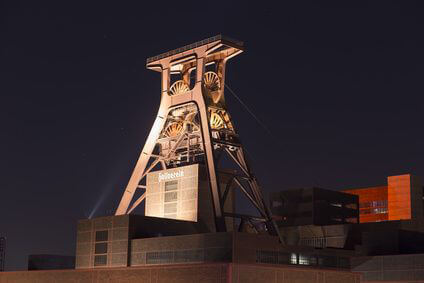 Essen, situated on the River Ruhr, is one of Germany's largest cities. Here you can visit a range of attractions old and new, historic and industrial. Pay a visit to one of the most beautiful coal mines in the world, the Zeche Zollverein! This is now a site with museums and design centres and used for cultural activities. By contrast be sure to visit the 14th C Essener Munster Cathedral and St. Ludgerus Basilica. Enjoy a morning strolling around the beautiful streets of the Kettwig Historical District where you will find many 17th and 18th C buildings and homes. If you have children they will have a great day out at the Botanical garden of Grugapark which holds playgrounds, railroad, restaurants and a small zoo. Essen is a fantastic place to visit at Christmas if you get the opportunity as it hosts an international Christmas market with over 200 stalls. Take a day out with your rental car and visit nearby Lake Baldeney; either relax on its banks or try your hand at some water sports
Sixt Airport Locations Nearby