Car Rental in Georgia
Why rent with Sixt?
4,000+ rental locations worldwide
Affordable car rentals in Georgia
Car Hire in Georgia and worldwide
Long term rentals available
180,000+ vehicles in our fleet
50,000+ premium rental vehicles
5th largest global car rental company
Sixt makes car rental in Georgia easy. Sixt has three car rental branches in Georgia, including one at the Tbilisi International Airport. You can rent a car of almost any type from Sixt. We offer sports cars, vans, 4x4s and other vehicles.
Rent a car in Georgia with Sixt
You can even rent a limousine or luxury car. Many additional options are available, like LDW insurance, GPS systems, additional drivers, or unlimited mileage. Sixt car rental in will make driving in Georgia easy.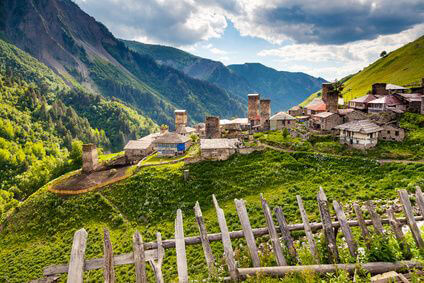 Driving Regulations in Georgia
To drive safely in your car rental in Georgia, you should familiarize yourself with at least the basics of their laws.
Driving is on the right, just like in the U.S.
The speed limit is 60 km/h (37 mph) in towns and cities and 80 km/h (50 mph) on the highway.
Georgia has a zero-tolerance policy towards drunk driving.
Avoid driving at night, as the roads are often poorly lit.
Wearing seatbelts is mandatory in Georgia, and children under 7 years old must use child safety seats.
Passing occurs in the middle of the road, and cars in both lanes are expected to move to the outside of their own lane.
These are just some of the driving regulations that you should know. Sixt rent a car wants to make sure you drive safely during your travels.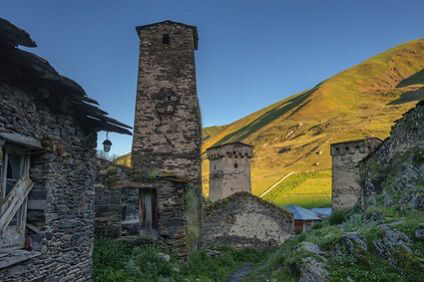 Things to see with your car rental in Georgia
Once you rent a car in Georgia with Sixt, you have many choices of places to visit. It is an ancient country, with a history that goes back millennia. It boasts castles, churches and cathedrals. Rent a car and explore the coast of the Black Sea or visit the many mountains. Sample Georgian cuisine, with traditional meat dumplings and wine. The supra is a traditional feast with many dishes, and a tamada (toastmaster), who makes sure the guests are enjoying themselves. Among the more popular sports are soccer, basketball, wrestling, and judo. Automobile racing is also popular and races are held at the Rustavi International Motorpark. You will need a car rental in Georgia to get the most out of your visit.
Sixt Airport Locations Nearby