Car Rental in Armenia
Why rent with Sixt?
4,000+ rental locations worldwide
Affordable car rentals in Armenia
Car Hire in Armenia and worldwide
Long term rentals available
180,000+ vehicles in our fleet
50,000+ premium rental vehicles
5th largest global car rental company
Whether you're traveling for recreation or business, Sixt makes it easy for you to rent a car in Armenia. We provide car rental services for all budgets and needs, with vehicles such as sports cars, luxury convertibles, small city cars, or vans.
Rent a Car in Armenia with Sixt
Renting a vehicle when you're abroad presents numerous advantages over using public transportation when it comes to traveling long distances or just getting around the local area. Getting accustomed to foreign public transport may be stressful and time-consuming. When you use Sixt's car rental in Armenia, you have complete control over how you spend your time during your stay. You can even arrange to pick up your rental car from the airport and then proceed to explore the country's attractions at your leisure.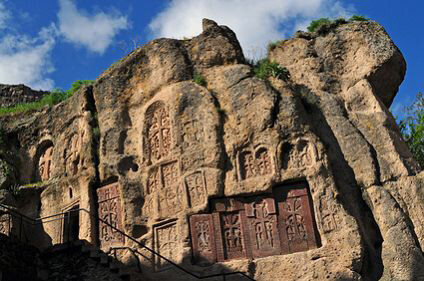 Driving Rules and Regulations in Armenia
To rent a car in Armenia, you need to have an international driving permit. Below is a brief overview of the basic road rules:
Traffic moves on the right and overtaking is on the left.
The speed limit is 37 mph in built-up areas, 55 mph outside built-up areas, and 68 mph on motorways.
Passing beams should be on at night and in poor visibility conditions.
Children under 12 are prohibited from riding in the front seat.
Please be sure to review the other traffic rules in Armenia before you use car rental services in this country.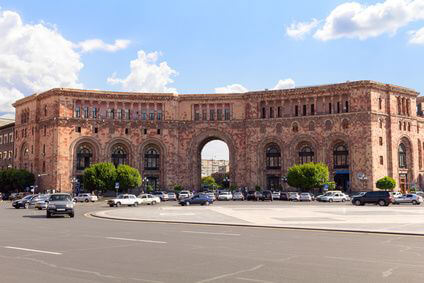 Where to Go with Your Car Rental in Armenia
No matter where you're headed on your visit to Armenia, using Sixt's rental car service is a great way to get to your destination in comfort and style. Rent a car at the airport and take a drive around Yerevan, the capital of Armenia and one of the most ancient cities in the world. Then head over to see the oldest wine press ever found in Armenia. Leaving Yerevan, drive to Syunik Province for a breathtaking sightseeing tour aboard Wings of Tatev, the longest cable car line in the world. A vacation to a foreign country is always a special time and Sixt's excellent car rental services will make your trip to Armenia one to remember.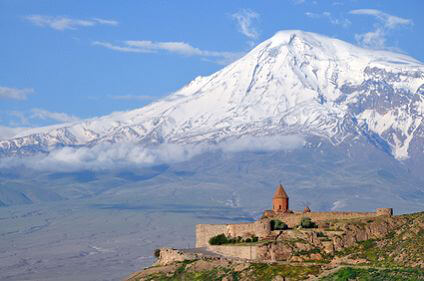 Sixt Airport Locations Nearby