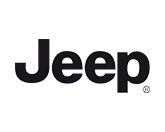 Elevate the journey with a Jeep from Sixt Sports & Luxury Cars
Jeep is a brand known for the producing vehicles with unparalleled capabilities. Demonstrating their 4x4 know-how for 75 years they have earned their place at the top of the automotive industry. Rugged and refined their successful lineup of SUVs and off-road vehicles has continually proven that a Jeep can go anywhere and achieve just about anything. Besides their strength and durability, those who drive a Jeep can expect a thrilling ride while cocooned in cabin that offers top comforts. Jeep models are equipped with powerful engines and are outfitted with fine materials and innovative features. For those looking for a sense of freedom and adventure while on the road a Jeep car rental from Sixt is the obvious choice for a travel companion.
Rent a Jeep luxury car with Sixt and experience the legacy of off-road American vehicles
Jeep is the brand that pioneered the production of off-road vehicles and has continually stayed at the forefront of SUV field. Their original vehicles hit road in 1941, tried and tested during WW II by the United States Army and the Allies. In 1945 Jeep civilian models were introduced and subsequently inspired a whole new niche in the automotive industry. The period between the 1950s-70s saw their line up double from seven to fourteen models and their offerings keep expanding. Over the years Jeep has evolved its 4x4 technologies and taken on a top position among SUV manufacturers. Besides their ability to expertly engineer strong, reliable vehicles they have also advanced due to their many leading innovations in SUV construction. Jeep has produced the first 4-door compact SUV, the first SUV with UniFrame construction, and the first full-time 4x4 system with shift-on-the-fly capability. Experience a unique sense of freedom while driving with a Jeep rent a car from Sixt.