Big Sur car rental deals
Our Service
|
FAQs
|
Tips for the Region
|
Important Cities
|
Climate, Cuisine & Travel with children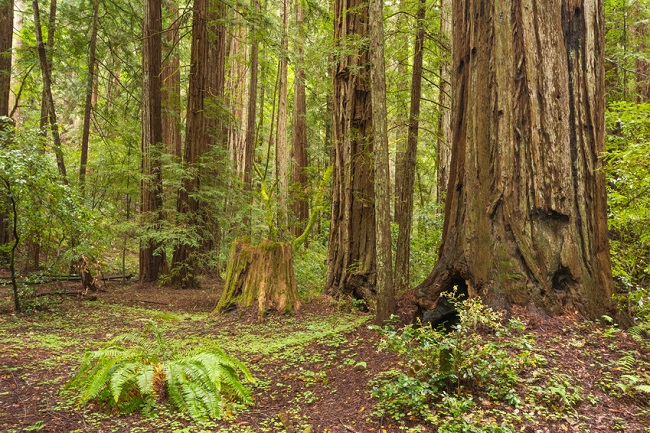 You can click on the right tab of the branch menu to open a handy Google Maps overview of the area and see where we have services for car rental in Big Sur. You can arrange a car rental from convenient locations such as San Francisco Airport or San Jose Airport, both great bases to begin a road trip to Big Sur. Keep reading down the page for sightseeing tips and insight into the region's climate, cuisine and information on traveling with children.
Our Service
We have an extensive fleet available for car rental in Big Sur with both economy and luxury vehicles at your disposal. Our excellent customer service will get you on the road quickly and efficiently and our vehicles are regularly maintained with up-to-date safety checks. Choose your car rental from our diverse selection of leading brand vehicles featuring top manufacturers such as Mercedes-Benz, Chevrolet, Hyundai, Toyota and Nissan among others. Your rental car can also be further customize with a range of useful add-ons to ensure you have what you need for the best possible driving experience.
Which vehicle class is right for my trip?
Compact cars are ideal if you plan to spend time in cities like San Francisco.
Sedans are perfect longer distance drives as they provide a wealth of comforts and amenities for a relaxing ride.
SUVs are great for outdoor adventures as they can easily shuttle your group and your gear.
Minivans are a good choice for a family vacation and some Big Sur car rental branches also have passenger vans which can seat up to 15.
Recommend optional features for car rental in Big Sur
Loss Damage Waiver, Personal Accident Protection, and Supplemental Liability Insurance
Extended Roadside Protection
Baby, child and booster seats
Additional drivers
GPS navigation systems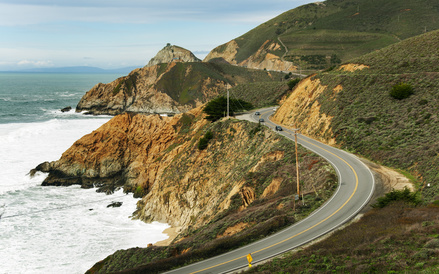 Driving License
The renter and all drivers must present a valid original driver's license upon collection of the rental vehicle. Drivers with a non-US driver's license must produce a valid passport or a valid government-issued ID card as a secondary form of ID to rent a car in Big Sur. Driving licenses issued in a non-Roman alphabet require the accompaniment of an international driving permit. European citizens can only drive vehicles with up to 8 passengers.
Minimum age and additional drivers
You must be over 21 to rent a car in Big Sur. Drivers under 25 are welcome to take advantage of our car rental deals, however, a surcharge and some restrictions may apply depending on the type of rental car. More information is available during the online booking process.
Refueling
We provide your rental vehicle with a full tank of gas, and it must be returned full as well. Alternatively you can choose our prepaid fuel option which allows you to prepay for a full tank of gas, at prices comparable to local pumps, and return the car on low.
Accidents
If you have an accident please contact the police immediately and any damages to the rental car must be reported to Sixt. Dial 911 to reach emergency services.

FAQs
What time periods does Sixt offer with car rental?
What documents do I need to rent a car?
Can I pick up a car and return it somewhere else?
Do I have to pay a deposit?
Can I rent a car with unlimited mileage?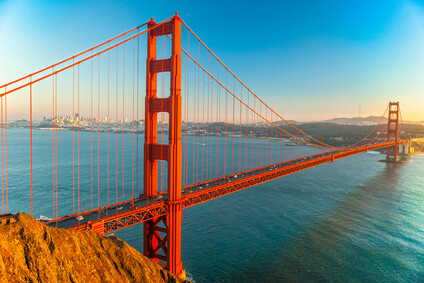 Tips for the Region
Big Sur opened up this region of mountainous coastal wilderness to tourists in the 1930s with the construction of Highway 1. This impressive highway has enabled tourists to take the road trip of a lifetime on what is said by some to be the most scenic drive in the world. Road trippers flock to Big Sur for the natural beauty of the Santa Lucia mountain range, the redwoods in Pfeiffer Big Sur State Park and the impressive McWay Falls. With a car rental in Big Sur you will also find astonishing feats of engineering to marvel at, such as the Bixby Creek Bridge that opened up the area with its construction in 1932. Along the route you will find parking for vantage points, camping, restaurants and hotels. The beaches are magnificent for their wildlife and rugged beauty though swimming is often not recommended due to the strong currents in the area. You can spot harbor seals on Big Sur beach or head to Piedras Blancas to observe the elephant seal rookery.
For a spectacular car rental road trip in Big Sur take the Highway 1 from Monterey and finish in San Simeon. The whole route is 177 miles and will take about just under four hours. It is best to check travel information in advance as Highway 1 can be subject to road closures from environmental hazards such as forest fires and landslides.

Important Cities
San Jose
One of the wealthiest cities in the US and home to Silicon Valley, San Jose also has impressive architecture, urban trails, stunning parks and in depth historical museums. Architectural landmarks include architect H.A Minton's Bank of Italy, Winchester Mystery House and Sikh Gurdwara, the largest Sikh temple in the United States. The city is also located in a beautiful natural setting, at the southern end of San Francisco Bay and in the center of Santa Clara Valley.
From San Jose to Big Sur via US-101 S: 94 miles, about 2 hours
San Francisco
San Francisco is another great base from which to begin your Big Sur adventure. This sloped metropolis amazes tourists with its iconic architectural landmarks, steep sloping streets, fabulous nightlife and LGBTQ history. The city's many neighborhood all have their own charm and individual character, the streets are culturally diverse and often eclectic in their range of businesses. The city has a uniquely beautiful natural setting which gives you many vantage points from which to admire the city's stunning architecture. One of our favorite views is from Strawberry Hill looking out over the Golden Gate Bridge, especially when the bridge is towering above one of San Francisco's notoriously thick summer fogs.
From San Francisco to Big Sur via US-101 S: 141 miles, about 3 hours
Monterey
Monterey is well known for its wide array of marine life including seals, kelp forests, pelicans and dolphins. As such it is a great location for scuba drivers and visitors can take classes at San Carlos State Beach. The city also has many well-preserved historical buildings including the first government building in California, Customs House at Fisherman's Wharf. The historic Fisherman%u2019s Wharf is now largely pedestrianized and functions as a tourist attraction lined with restaurants and souvenir shops.
From Monterey to Big Sur via CA-1 S: 23 miles, about 1 hour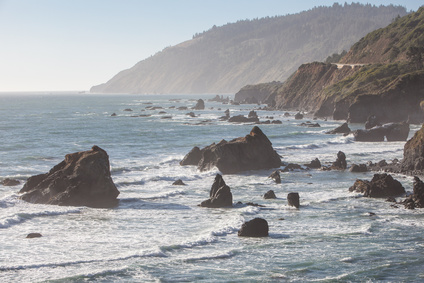 Climate, Cuisine & Travel with Children
Climate
The Big Sur area has a Mediterranean climate with surprisingly mild winters and dry sunny summers. The varied topography gives life to many smaller microclimates that contribute to the area's ecological diversity. In the summer the area is famous for its thick summer fog generated by the north pacific ocean, the fog can be incredibly dense so take caution when driving.
Cuisine
Cuisine in Big Sur is typically Californian with fresh produce, much seafood and fusion dishes. Many of the restaurants in Big Sur take advantage of the area's breathtaking scenery, you will more than likely find yourself dining in view of a mountain range. In general you can expect to enjoy dishes which combine flavors from many cultural influences.
Traveling with Children
Kids will love Big Sur for its exciting landscape, giant redwoods and outdoor pursuits. Camping, nature trails and horseback riding are all on offer. While the beaches along Big Sur have dangerous currents they are great for other activities such as sliding on the sand banks and picnics. The Creamery Meadow Beach Trail is ideal for children with great nature and bird spotting. With your rental car it is only a two mile round trip.