Car Rental in Santa Cruz de la Palma, Canary Islands
Our Service
 |  
Traffic Information
 |  
Sixt Tips
 |  
Sightseeing Destinations
 |
Business Travel
|  
FAQs
A car rental for your trip to the Canary Islands can make your vacation a lot more comfortable. No matter what you have planned our extensive fleet has a rental vehicle to match. We have an array of compact cars and sedans, plus SUVs when needing more leg and luggage room. To add some instant excitement to the drive opt for a fun sports car or convertible. A price comparison will show you just how affordable our rates on leading brand vehicles are. When you rent from Sixt you can treat yourself to a first class driving experience at an economy price with our attractive rates on models from manufactures such as BMW and Mercedes-Benz. Before booking online be sure to check our latest deals and discounts.
Our Service
Whether heading to the Canary Islands for a short or long stay you can find an arrangement that suits your needs. We often offer special weekend rates and if you are planning an extended stay you can rent a car in Santa Cruz for a month or longer. We also make it possible for you to tailor your car rental with our deals on numerous add-ons. Our selection of useful extras can help you customize your rental vehicle and give you an optimal drive. A GPS can keep you on course while an additional driver allows you to share time at the wheel. Various protections can help you have peace of mind while driving around the island while Child seats suitable for babies to small children are also available.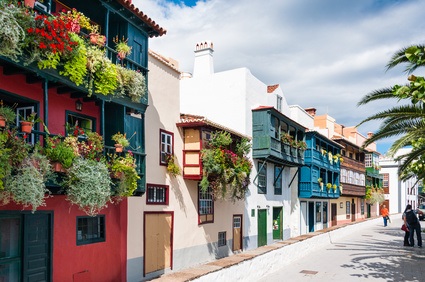 Traffic Information
Having your own car in La Palma is a great way to explore the island, but it's good to know your Autopistas (highway) from your Autovias (roadway). The majority of roads on the Island are in good condition, yet it is important to know that some roadways can be narrow, so it is bet to approach corners with caution. Planning your journey ahead of time, or using GPS is the best way to navigate, as you want to make sure that you don't get stuck in the wrong lane!
While driving on the island of La Palms, you can expect to be met with basic driving rules that apply in the majority of European countries. Yet, be sure to always have your ID or passport with you in addition to your driving license in the case that you get pulled over. When you're ready to get out of the car and explore, finding parking is usually quite easy, just remember that a yellow line or a blue sign with a red border means no parking.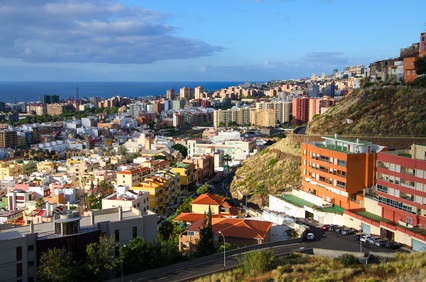 Sixt Tips
Santa Cruz de La Palma is one of the least visited islands in the Canaries, which gives visitors the chance to truly experience the vibrant local life. Enjoy a walk along the seafront, Avenida Maritima, which is located close to Plaza de la Alameda. The island also has a strong naval history which you can learn more about with a trip to the nearby La Palma Maritime Museum. Outside the museum stands an orignal size replica of Columbus's ship, the Samta Maria. A visit to the Hafen Santa Cruz de La Palma, a naval museum that includes information and artifacts relating to the Spanish discovery of la Palma can further your exploration of the island's naval legacy.
Santa Cruz de La Palma also offer amazing opportunities to experience the natural beauty of the Canary Islands. Often considered to be one of the most naturally preserved locations in the Canaries, it owes its natrual diversity to its close proximity to mainland Spain and Northern Africa. La Palma has some of the most active volcanos out of all the Canary Islands, in addition to being home to various landmarks, national parks, and wildlife. Often considered one way you can get to know the natural world of the Canarias better is on the Los Tilos walk. Here you can explore a network of thirteen tunnels, which lead you through the Laurisilva forest and provide you with some of the best views on the island.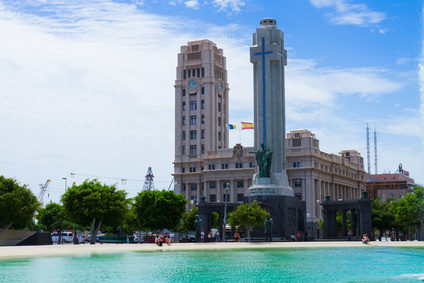 Sightseeing Destinations
At night, Santa Cruz de La Palma is one of the best places to revel in the beauty of the night sky. The island has restrictions on light pollution, in addition to several observatories located on the Roque de los Muchachos, making Santa Cruz de La Palma a stargazer's dream.
Distance to Observatorium Roque de Los Muchachos
From Santa Cruz de La Palma Airport: 32 miles, about 1 hour and 23 minutes
Of course, the volcanic landscape of La Palma is also something not to be missed. Make use of your car rental in Santa Cruz to visit the Ruta del Volcanoes Cumbre Vieja. Take a day trip to explore the San Antonio volcano, walking amongst the volcanic craters, or an afternoon experiencing the vast vineyards of Fuencaliente  
Distance to Ruta del Volcanoes Cumbre Vieja
From Santa Cruz de La Palma Airport: 21 miles, about 1 hour

Business Travel
While it seems almost too good to be true, in Santa Cruz de La Palma you can do business in paradise. With your rental, you can get on the ferry at Santa Cruz de La Palma and head over to Santa Cruz de Tenerife, which is home to the International Trade Fair and Congress Centre of Tenerife.
Distance to the Trade Fair and Congress Centre of Tenerife
From Santa Cruz de La Palma Airport: 77 miles, about 6 hours and 13 minutes

FAQs
Below are the quick answers to some of our most frequently asked questions. Please be reminded that every country has slightly different rules and regulations, so for the most specific and detailed information pertaining to your desired rental please visit rental information for more information.
Which documents are needed to pick up a rental car?
What is included in the rental charges?
Can I rent a specific car model?
Can I change my booking and do I have to pay a cancellation fee?
Can I cross borders with my rental car?
Can I rent the car at one place and drop it off at another station?
What is Sixt's refueling policy?
What add-ons are available and how much do they cost?
Can I rent a car with unlimited mileage?
Does Sixt deliver and/or collect rental cars?
Do I have to pay a security deposit?