If you're traveling to Slovenia, Sixt is your one-stop place for a wide selection of high-quality vehicles at affordable prices to fit all your car rental needs. Whether you want a convertible, a 4x4, a van, a sports car, or a luxury car, we're able to provide you with your chosen vehicle at the most convenient location, whether that's an airport or another major transportation center.
Rent a Car in Slovenia with Sixt
Having a car rental in Slovenia at your disposal when traveling to a foreign country makes your trip so much fun. A rent a car is especially useful when you're planning to explore areas in Slovenia that do not have easy access to public transportation.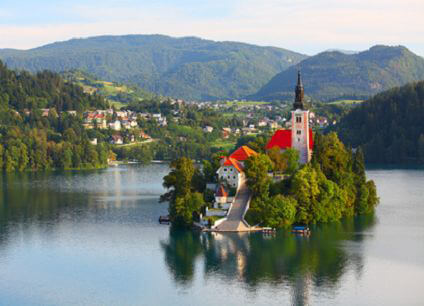 Driving Rules in Slovenia
When you use rent a car in Slovenia, you need to keep a few things in mind in order to stay safe on the road and avoid costly fines.
Headlights should be operated 24 hours a day.
Traffic moves on the right.
The speed limit is 30 mph in the city and 80 mph on the highway.
Using a handheld mobile phone while driving is prohibited.
The maximum blood-alcohol limit permitted is 0.05.
If an on-the-spot fine for traffic violations is paid within 8 days, it is reduced by 50 percent.
A driver has be at least 21 years to drive a car rental in Slovenia.
From November 15 to March 15 and during winter weather conditions, such as snowfalls or black ice, every vehicle has to be equipped with snow tires or have snow chains readily available.
Caution and preparation will help make your trip more enjoyable.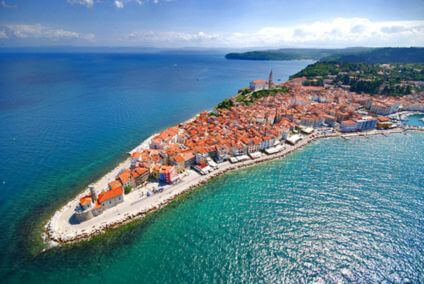 Why Use a Car Rental in Slovenia
There are many reasons you may want to consider using car rental in Slovenia when planning your trip, and Sixt helps you rent a car the easy and affordable way. Slovenia provides a wide range of opportunities for recreation, sightseeing and adventure. Sit behind the wheel and head north to discover Slovenian nature and culture in Kranjska Gora and its surroundings. Start the adventure of your lifetime in Europe's most gorgeous glacial alpine valleys that can be found in Logarska Dolina, and use a car rental offered by Sixt to make exploring the area's abundant natural sights and pristine environment a memorable experience.