Rent a Car in Slovenia with Sixt
Click to jump to: Our Service | FAQs | Driving Tips | Places of Interest
We know you'll be keen to start your exploration of this fascinating country, so we have branches offering car rental at major airports, transit hubs and key city locations. Book one of our car rental deals in Slovenia and see all of the interesting sights the country has to offer.
What to Do in Slovenia in Winter 2019
A visit to this idyllic, yet overlooked, country in winter will be rewarded. Slovenia is filled with lakes and mountains, meaning you can find some nice places to ski here that are very affordable. Vogel ski resort in the Triglav National Park, Kranjska Gora, and Krvavec are all worth a visit for world-class skiing. If a cold weather walk sounds like a good idea, head to Lake Bohinj. In the largest city in Slovenia, Ljubljana, you can see the magical city dusted with snow. Visit the Christmas markets along the Ljubljana River to see local goods and drink some mulled wine. If the cold gets to you, head to a spa, like the Dobrna Thermal Spa in the city of the same name. If you plan on going to the mountains, renting an SUV or all-wheel-drive vehicle is a good idea. Be sure to ask about winter tire and ski rack availability.
Our Service
With high, Alpine roads, coastal routes and busy city center streets, this small country has many driving environments to enjoy. When you choose car rental with Sixt, you can access a huge fleet featuring diverse car categories. Our large selection helps ensure that you can access the perfect vehicle for your trip, making sure that you are well equipped to enjoy your road trip. Make sure also to review our comprehensive list of add-ons. Choose enhanced protection options for carefree motoring or take the effort out of driving with additional driver cover and a navigation system. We also have a range of child seats to secure younger passengers. Also remember that booking ahead with Sixt is the best way to land better car rental deals in Slovenia.
What kind of vehicle is right for me?
Compact cars are great for easily getting around while on a city trip.
Sedans are ideal for extra comforts, which is especially appreciated by both drivers and passengers on longer road trips.
SUVs will help you tackle those mountain roads and give you more room for outdoor gear.
A station wagon or minivan can be a good solution for a family vacation or traveling as a group.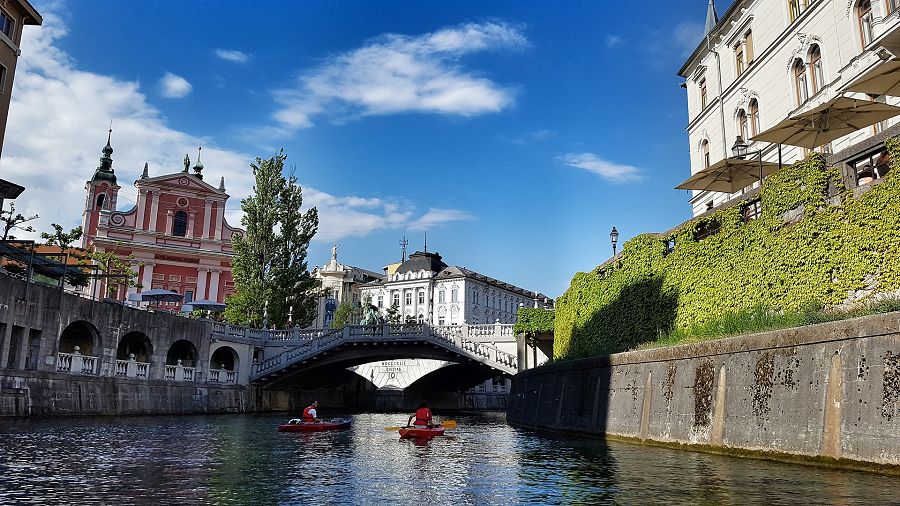 FAQs
Driver's license
Remember that both renter and any other drivers will need to have a valid driving license to rent a car in Slovenia with Sixt. If your license is printed using a non-Roman alphabet, such as Russian or Arabic, you will also need an International Driving Permit. We also require that you show proof of ID, in the form of a passport or valid ID card, when collecting your rental vehicle.
Age restrictions
To enjoy car rental in Slovenia with Sixt you will need to be at least 18 years of age and to have held your driving license for a minimum of two years. Certain classes of rental car have further age restrictions and these will be highlighted during the reservation process in the booking engine.
Payment Methods
Sixt accepts payment by major credit card providers such as American Express, Diners Club, Eurocard/Mastercard and Visa. We cannot accept cash payment or payment by prepaid or debit cards.
Accidents
Any accident must be reported immediately to local police, who can be contacted by phoning 112. This must be done even if there was no involvement by another vehicle. You must also report to Sixt any damage to your rental vehicle and complete the Accident Report Form that was provided with your car.
Crossing Borders
Slovenia is a good base from which to explore this region of Europe and cross border rentals are allowed to a number of countries. There are conditions depending on the type of rental car you choose and charges apply. You can find out more Rental Information.
Driving Tips
Slovenia has an excellent modern road network for such a compact country, with over 450 miles of motorway. To use these motorways, you must display a 'vignette' on the windscreen. These can be purchased from gas stations, tobacconists and in border stores.
Additional tips for driving in Slovenia:
Speed limits are usually 50 km/h in urban areas and 90 km/h on non-urban roads and up to 130 km/h on motorways.
Daytime running lights must be used at all times.
Winter tires are required from November 15 to March 15.
Seatbelts are mandatory for driver and all passengers.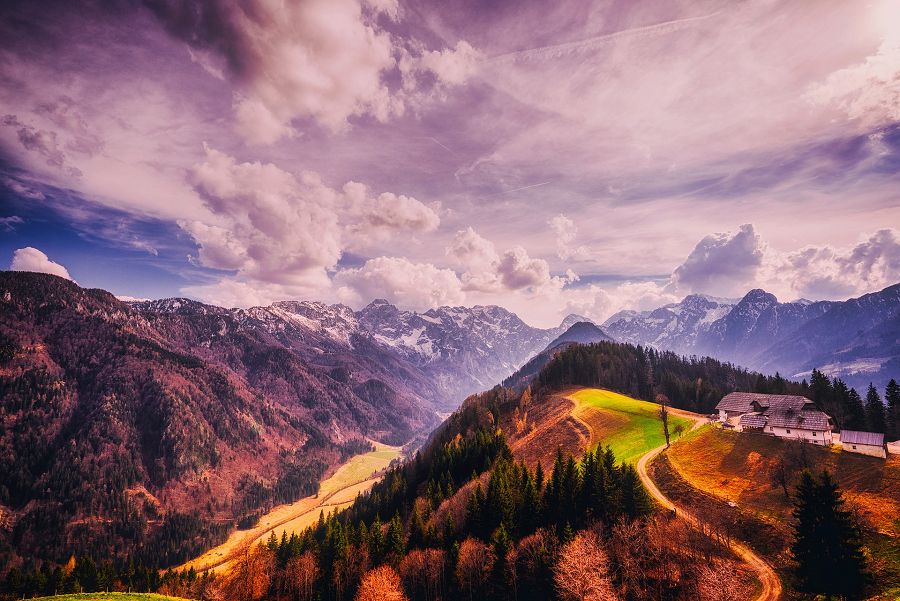 Places of Interest
Top 4 Architectural Sights
Triple Bridge
Maribor Castle
Tunnels under Kranj Old Town
Koper
The Triple Bridge in Ljubljana is perhaps the most used and most unusual bridge in the city. Connecting the Old Town with the market, the central bridge dates from 1842. In 1932 it was decided to increase the capacity of the bridge and this was achieved by adding a pedestrianized bridge to either side of the main bridge. Maribor Castle is housed in a stunning baroque mansion in the northeastern town of Maribor. It holds an impressive collection of regional exhibits. The tunnels under Kranj Old Town were built to shelter local residents from bombing during World War II. This extensive network runs for miles under the city and there are guided tours to help you understand and navigate the network. Koper is Slovenia's largest coastal town. This busy port on the Adriatic Sea has a delightful medieval town center, with pretty red-tiled roofs. There are plenty of winding alleys to explore and hidden squares to discover and the lively seaside resort of Ankaran is just across the bay.
Top 4 Natural Sights
Lake Bled
Triglav National Park
Skocjan Caves
Volčji Potok Arboretum
Lake Bled is a picture-perfect Alpine lake in the Julian Alps. Its emerald-green water, church on an island and medieval castle perched on a cliff have helped to make it the most popular tourist area in Slovenia. Triglav National Park is one of the largest national parks in Europe and is a spectacular area of mountains, lakes, forests, ravines, canyons and caves. It is also home to Mt. Triglav, the highest peak in Slovenia. The Skocjan Caves have been recognized by UNESCO as some of the most significant in the world. Extending for more than six miles, they have carved out a fascinating and beautiful underground world. Volčji Potok Arboretum is the most visited botanic gardends of Slovenia and the estate where it is found has been declared an official place of cultural and natural heritage of national importance. It is known for its woody plants and spring flower shows.