Sixt Rent a car in Slovakia is the ideal car rental company in Europe. There are airports in Bratislava, Sielnica and Kosice that have a Sixt Car Rental on site. Available cars range from two-seat sports convertibles and family sedans for individuals and small families, to vans and 4x4s for larger groups. Our service includes Mobile Phone Reservations, Express Online Check-In, and the Express card program. Another feature is the convenience to fly and drive.
Car Rental in Slovakia with Sixt
So, what is it about Sixt rental car company that stands out from the rest? It is the world's fifth largest car rental company, providing customers with the ability to rent a car in over 100 different countries. Sixt also has a vast amount of premium German-engineered luxury cars. Family-owned since 1912, we offer you deals you can afford.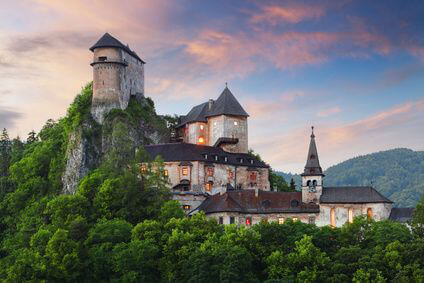 Driving Like the Slovakians
Driving in Slovakia is like driving in the USA, with a few minor changes.
Licence Requirements in Slovakia - All drivers must have a valid driver's licence from their originating country and be at least 18 years old. An International driving license is recommended. Also, drivers must have proof of LDW insurance.
Rent a car Age Restrictions - To rent a car in Slovakia, the minimum age is 21. However, drivers under the age of 25 will incur a young driver surcharge.
How to Drive in Slovakia - Driving and parking is on the right hand side of the road, and wearing your seat belt is mandatory.
There is also zero tolerance for mobile phone use in a moving car and drinking while driving.
Pay attention to all traffic laws in Slovakia. Also, please be careful driving in hazardous weather conditions such as heavy rain, snow and ice.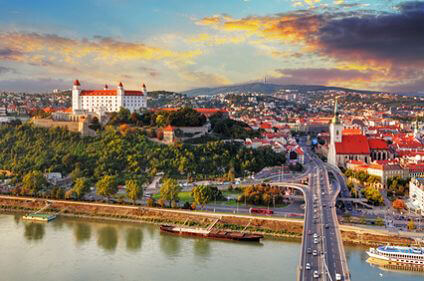 Main Attractions to see with a car rental in Slovakia
With unlimited mileage while using our car rental in Slovakia, there is no problem for you to reach all the main attractions. Take a road trip and see animals native to Slovakia. Before you leave, relax in Slovak Paradise while hiking the beautiful mountains of Central Slovakia. For families looking for fun times, Aquapark Tatralandia Holiday Resort is a must. With great car rental deals your visit will be a pleasure! Make sure you use rent a car in Slovakia. For more information about renting a car in Slovakia, please check out our car rental guide for Slovakia.