Rent a car in Puerto Rico with Sixt
Our Service
|
FAQs
|
Driving Tips
|
Places of Interest
We offer several car rental deals in Puerto Rico to meet the needs of your trip, whether you plan to explore San Juan, head to the rainforests or simply soak up some sun. When you rent one of our leading brand rental cars you can set of to explore the island in comfort and ease.
What to Do in Puerto Rico in Winter 2019
Visiting Puerto Rico in the winter is generally more pleasant than in warmer months. From November until April, the temperatures are more manageable-ranging from the 60s to the 80s-and the humidity lower. You can still get plenty of winter sun on the white sand beaches and go hiking in the rain forests without sweating so much. The blend of island culture from Spain and African countries resulted in the longest Christmas celebration in the world. Look out for the 8-day celebration following the Epiphany on January 6. There is also the Puerto Rican version of Mardi Gras on the third weekend of January that takes place on San Sebastian Street in Old San Juan. The island is home to 3 of 5 bioluminescent bays in the world, and winter is a great time to go kayaking at night and check them out. One is located about an hour outside of San Juan. Rent an SUV if you plan to go to the more mountainous parts of the country, or book a convertible to enjoy the sun.
Our Service
Sixt offers a range of car categories and diverse vehicles from leading brand manufacturers. We uphold our fleet to strict international safety standards so you be assured whichever model you choose will be up-to-date and well maintained. No matter your mobility needs we can match you with the right renal car to meet your budget and travel plans. You can customize your car rental in Puerto with numerous add-ons while on the booking engine.
Which vehicle class is right for me?
If traveling with less a compact car can be an economical choice.
For a great all-rounder try one of our sedans, excellent for city breaks and longer distances road trips between cities on the island.
Our SUVs provide more room for luggage and outdoor gear, plus they are reliable ride on all kinds of roads and weather conditions.
Family vacations or group travel are made easy with a spacious station wagon, minivan or passenger van.
Extras available include:
Express toll service
Additional drivers
Baby and child seats
Loss Damage Waiver
Roadside protection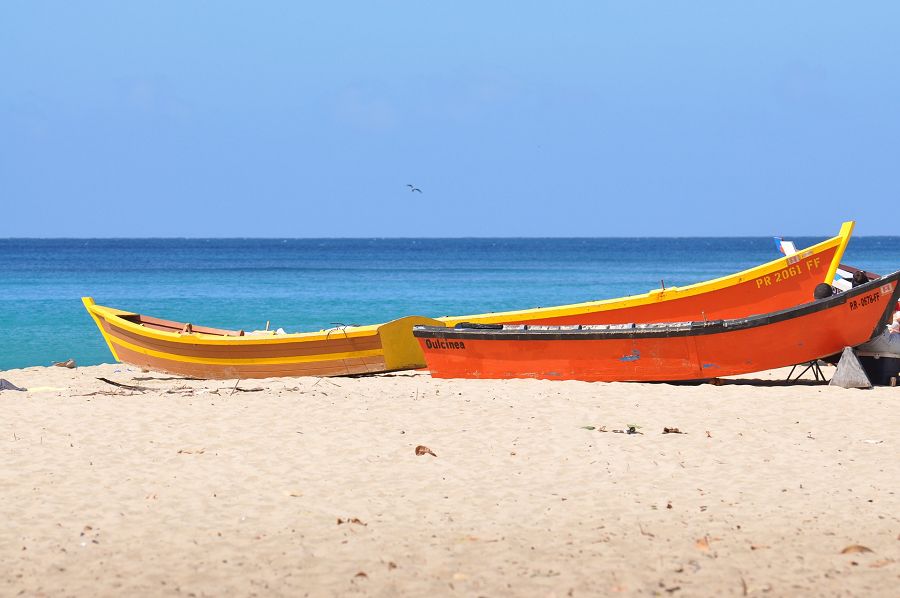 FAQs
Driver's license
When picking up your vehicle you must present a valid driving license along with a passport or valid ID card.
Age restrictions
To rent a car in Puerto Rico you must be over 21 and have been in possession of a valid driving license for at least 1 year. The maximum age for driving is 75, and some vehicle classes require you to be over 25. Please check Rental Information for further details.
Payment Methods
In Puerto Rico we accept payments from all internationally recognized credit cards such as Mastercard, Visa, Diners Club and American Express. We also accept some debit cards, if you are not sure about your payment method please contact your branch in advance.
Accidents
If you have an accident please inform the police immediately even if your rental car is only slightly damaged, the accident was self-inflicted or if no other vehicles were involved. Any damages must be reported directly to Sixt during the rental period, and please fill out the accident report form found with the vehicle documents. In Puerto Rico you can dial 911 for the emergency services, or if you just need to contact the police use the regional prefix plus 2020.
Driving Tips
Driving your car rental in Puerto Rico should be a rather similar experience to driving in the continental US. Driving is on the right side of the road, wearing a seatbelt is mandatory and expect the usual rush hour traffic in densely populated areas, particularly if driving towards San Juan between 6 am and 9 am.
Here are some useful tips for driving in Puerto Rico:
Roads are number with 1 to 4 digits, 1 digit roads like the Route 1 are the older highways while double digit roads are newer highways or toll roads. Triple digit roads are country roads while 4 digit roads are very little, minor routes.
Speed limits are posted in miles while distances are posted in kilometers. Speed limits are 25 mph in built up areas, 45 mph on country roads and 55-65 mph on highways.
Parking is often expensive and can be difficult in popular tourist areas and cities. Parking is enforced by the police so if you get a ticket pay at your local police station, or a bank.
Some smaller routes can be very narrow so take caution.
The legal alcohol limit is 80mg per 100 ml of blood and breaking the law will be met with serious consequences.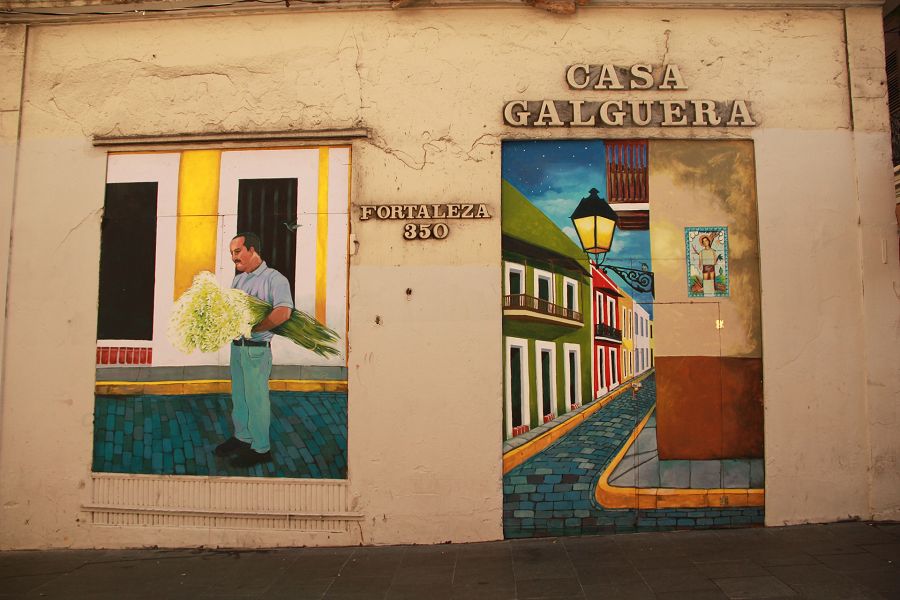 Places of Interest
Top 4 Architectural Sights
Murallas del Viejo, San Juan
Castillo San Cristóbal, San Juan
Palacete Los Moreau, Moca
Convento de Porta Coeli, San Germán
The Murallas del Viejo are the city walls that surround the Old city of San Juan. Much of the architecture in this area dates back to the 16th and 17th centuries, the fortified walls have many interesting historical features and you can stroll around them on the El Paseo del Morro recreational trail. The Castillo San Cristóbal, or Fort Cristóbal, is one of the most impressive buildings in the old city. The building dates back to the 1700s and is the largest fortification built by the Spanish in the New World. The Palacete Los Moreau is a house museum in Moca made famous by the author Enrique Laguerre in the novel La Llamarada. The novel is about the depression era sugar and coffee industry and features the house prominently. The Convento de Porta Coeli is a simple but beautiful church in San Germán. It is one of the oldest churches in the western hemisphere, with the construction dating back to 1609.
Top 4 Natural Sights
Cavernas del Río Camuy
Bosque de Toro Negro
Reserva Natural Caja de Muertos
Bosque Nacional El Yunque
The Cavernas del Río Camuy are a huge cave system carved out of the limestone rocks by the third largest underground river in the world. The Clara Cave is the main attraction, you can take guided tours into the huge main chamber and see the thousands of bats that live there. The Bosque de Toro Negro is a walkers dream, the cloud forest has great trails, waterfalls, natural swimming pools and camping and picnic areas. The Reserva Natural Caja de Muertos is an uninhabited island because of its native turtles that are endangered. You can still reach the island by ferry, hike and enjoy the some of its incredible beaches. The Bosque Nacional El Yunque is a spectacular national park, formerly known as the Caribbean Forest Park. Because of the areas huge rainfall it has taken on a jungle like appearance and is home to amazing flora and fauna.