Rent a Car in Oman with Sixt
Get around Oman in comfort, style and ease with one of our top quality, top brand vehicles. You can upgrade your car rental as well and customize it to your requirements. We offer great deals on useful extras such as GPS, child seats, additional drivers, coverage packages and more. Book whichever model suits your budget and plans best in advance online or in our app. Please note, however, Sixt can only guarantee your reservation for the car category and not to receive a specific car model.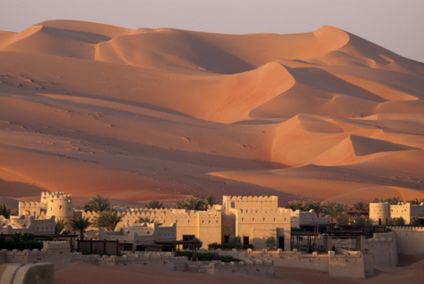 What to Do in Oman in Winter 2019
With temperatures in the 70s and 80s, visiting Oman in the winter offers a more pleasant experience than in warmer months. It can rain in some parts of the country in January and February. You can get some winter sun on the coast of the Arabian Sea, easily reachable by flying into Muscat. The mountainous desert interior of the country is also easier to explore in the cooler months. Check out the Muscat Festival in February, which is a celebration of the culture of Oman. Adventures for the winter include driving into the Wahibah Sands desert from Muscat and visit the Bedouin Al Areesh Desert Camp. You can also go dune bashing here, aka, driving around the sand dunes in a large SUV. Camel races are a unique sport and they take place regularly here. Dolphin watching and snorkeling tours are run daily from Muscat and are a great way to get out on the water. Rent a convertible to cruise around and soak up the sun.
Driving tips for your Oman trip
Before driving with your rent a car in Oman please review the traffic rules and regulations. Here are just are just a few guidelines to follow while on the road.
Traffic moves on the right, so overtaking is on the left.
Making a right turn on a red traffic light is prohibited.
The speed limit ranges from 25 mph in the city to 75 mph on the highway.
At unmarked intersections drivers coming from the right have right of way.
Vehicles that move slowly must keep to the right side of the road.
We wish you a safe and pleasant journey with your car rental in Oman!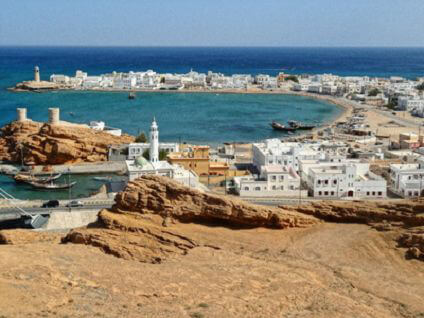 Take advantage of your car rental in Oman
Oman prides itself on offering visitors a variety of things to see and do and you can get to them all with a car rental. The country is famous for its number of castles, forts, and towers and you can check them all out with your rental car. Make use of your vehicle and take scenic drives in the mountainous landscapes, visit impressive sand dunes, or beaches where sea turtles breed. You can also enjoy spending time in Muscat, Oman's capital city, and tour around its many attractions like the Mutrah Souq and the Qurm Nature Reserve. Whatever you have on your Oman itinerary, enjoy it to the fullest with Sixt rent a car. We are ready to get you behind the wheel and on the road!