Sixt makes car rental in Mongolia easy. There are two Sixt car rentals in the capital of Ulaanbaatar. Both Sixt branches in Mongolia are open Monday to Friday from 9 am to 6 pm, but you can also arrange out of hours pickup and return.
Rent a car in Mongolia with Sixt
We offer all sorts of cars you may need to explore the best sites of Mongolia. We have economy cars, luxury sports cars, SUVs, and even vans for those who travel with large groups.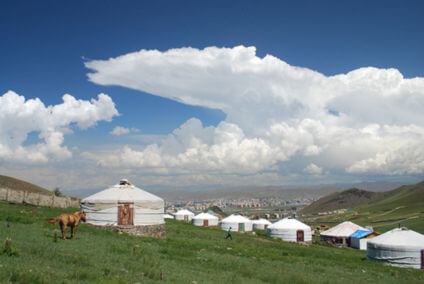 Driving Regulations in Mongolia
Most roads in Mongolia are not paved, and some are little more than paths. To stay safe in your car rental in Mongolia, you should pay attention to the local laws:
Given the condition of most of the roads, avoid driving at night
Frightening beasts of burden and livestock is against the law. For example, if there are sheep in the road, you may not blow your horn at them
After renting your car, you must keep your driver's license and proof of rental with you at all times
It is against the law to use a cell phone while driving
There are some other rules and regulations you should know before driving in Mongolia. Make yourself familiar with those regulations, so you can have a safe trip with your car rental in Mongolia.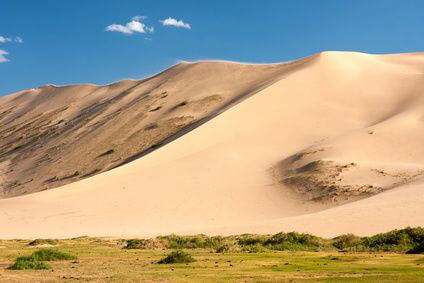 Places to Visit with rent a car in Mongolia
Mongolia is a country with a long history, so you can explore a lot historical places with your car rental. Visit the Gandan Monastery, which is the only Buddhist monastery in Mongolia. The National Museum of Mongolia is the oldest museum in the country, and fittingly contains some of the oldest collections of artifacts, some of which date back to the Stone Age. The Natural History Museum of Mongolia contains large collections devoted to zoology, botany, anthropology, geology, and paleontology. The best-known exhibit here is probably the ""Fighting Dinosaurs"" fossil, which shows a Velociraptor and Protoceratops locked in combat. Outdoor enthusiasts will also have a good time, beginning with the horse and camel rides that are available in the Gobi. Hikers and birdwatchers will also find a lot to like in Mongolia. Rent a car from Sixt and go explore.