Car rental in Playa Del Carmen with Sixt
Our Service
 |  
Traffic Information
 |  
Sixt Tips
 |  
Sightseeing Destinations
 |
Business Travel
|  
FAQs
Our two branches for car rental in Playa del Carmen boast a fine selection of premium vehicles. You can find out more about the car categories on offer at each location on the drop down branch menu. The opening hours and address of each is also displayed. To see exactly where our Sixt rent a car Playa del Carmen locations are, click on the right-hand tab to see an overview on Google Maps. Choose which branch best suits your needs and conveniently book online. It is important to note that reservations can be only guaranteed for the selected car category as specific models are subject to availability at each location.
Our Service
With a Sixt car rental in Playa del Carmen you have the opportunity to take the wheel of first class rental vehicle for an economy price. Doing a price comparison can demonstrate our attractive rates on rental cars from luxury brands such as BMW and Mercedes-Benz. Browse our up-to-date selection of top quality compact cars and sedans, sports cars and convertibles, SUVs and vans.
We also offer a great range of extras to enhance your car rental in Playa del Carmen. Most bookings can be canceled free of charge and unlimited mileage means that you don't have to worry about additional charges if you plan to drive extensively. If you are traveling with a young family we have a choice of child seats to suit different ages and you can also share driving duties with a partner if you take out additional driver coverage.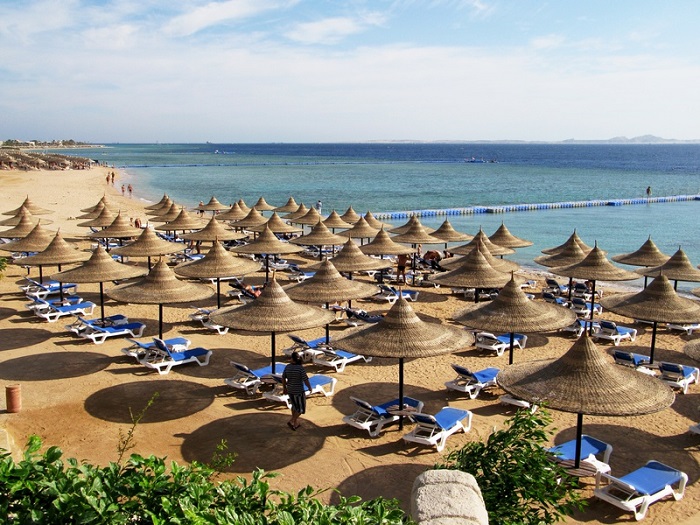 Traffic Information
If you are flying into Playa del Carmen, the closest airport is Cancun International Airport. It's around 35 miles north of of Playa del Carmen on Highway 307 and about 32 miles from Riviera Maya/Grand Velas on the same road. Driving into town on the 307 from the north you will come across the first major intersection at Avenida Constituyentes, which is the exit for northern Playa del Carmen areas. The next major exit is Avenida Juarez, which will take you into central areas such as the main square. Part of Highway 307 has been elevated through Playa del Carmen and this helps to cut congestion in the town and provides a faster route south. The only other major highway in the area is the 305D, which runs northwest out of town and connects with the 180D to take you west to Merida.
Driving in Playa del Carmen is easy as the town has a familiar grid road layout. Avenida Juarez is the main route running east to west. It connects the beach area and the town square to Highway 307. North-south streets are called avenues and are all numbered in multiples of 5. The pedestrian Quinta Avenida is nearest the beach. Avenida Constituyentes is the other main east-west route. Parking in Playa del Carmen is relatively plentiful and reasonably priced. There are three covered garages in the downtown area, lots of open parking lots and on-street parking areas are indicated by white curbs.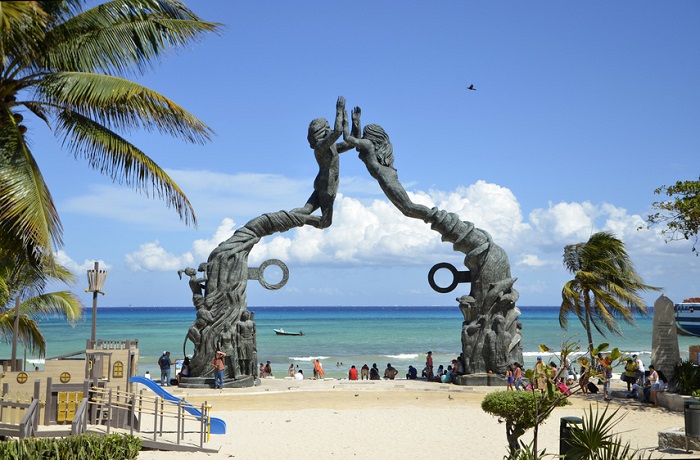 Sixt Tips
Playa del Carmen is a fast-growing resort town and now Quintana Roo's third-biggest city. It is one of the coolest resorts on the Mayan Riviera and attracts a cosmopolitan mix of American, European and Mexican visitors. It has great beaches and nearby reefs with abundant sea life make it a great choice for scuba diving. The pedestrianized Quinta Avenida is the place to take an after-dinner stroll and people watch. Here you will also find a good selection of restaurants and stores and the bars and clubs of Quinta Avenida are the center of nightlife in Playa del Carmen. There are plenty of beach bars and clubs and Fusion features live entertainment every night. The Blue Parrot is another favorite with a spectacular fire show in the evening. There are lots of charter boats to take you fishing and many dive centers to take you out to explore the reefs, which are part of the second biggest coral reef in the world.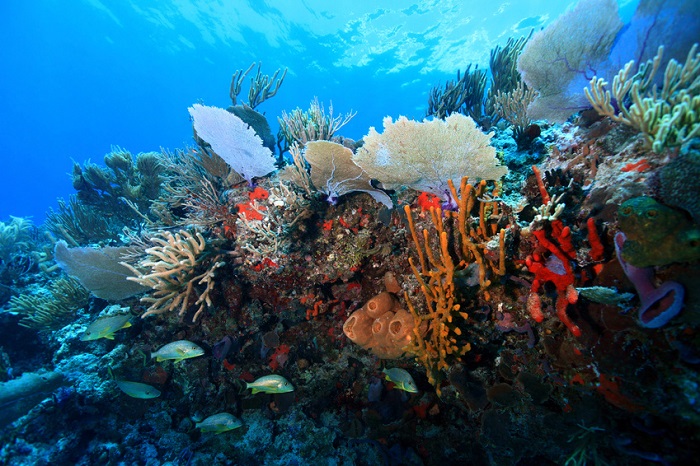 Sightseeing Destinations
Cancun
If the nightlife of Playa del Carmen is not enough for you, take a trip to Cancun, which is just 40 miles or so north on Highway 307. The city is famous for its nightclub scene and you will find all sorts of dance bars, discos, live shows and festivals. All tastes and all ages are catered for and you will find DJs playing everything from salsa to reggae, rock and techno.
Distances to Cancun
From Playa del Carmen: 44 miles, about 1 hour 8 minutes
From Riviera Maya/Grand Velas: 41 miles, about 1 hour 5 minutes
Chemuyil
If peace and quiet is more your thing, head south on Highway 307 to Chemuyil, home to one of the most beautiful beaches on the Mayan Riviera. It is far less crowded than other resort towns on the Riviera and more remote but is easy to reach when you rent a car. There is a lovely hiking trail running along the coast behind the beach and the restaurants specialize in affordable local cuisine. The beach is protected by a reef and the calm waters are great for snorkeling or paddling in a canoe.
Distance to Chemuyil
From Playa del Carmen: 28 miles, about 35 minutes
From Riviera Maya/Grand Velas: 33 miles, about 45 minutes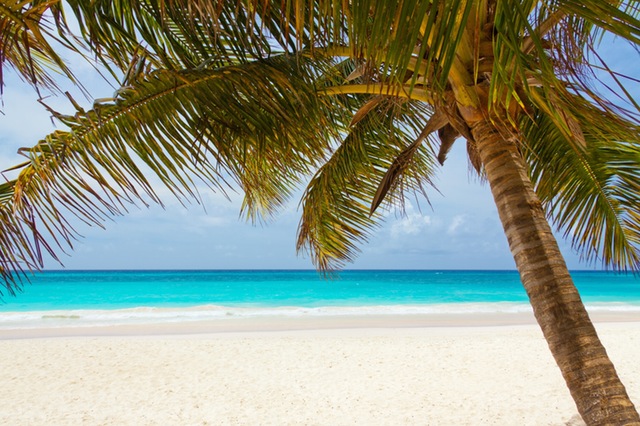 Business Travel
There is no doubt that tourism dominates the economy in Playa del Carmen. The state of Quintana Roo is one of the fastest growing economies in Mexico and much of this is due to tourism. Puerto Calica, on the facing island of Cozumel, brings in many of these tourists on cruise ships and this deep water port is also an important cargo port. It is accessible by car ferry. The popularity of the area also attracts many conferences to the area and the major venue is the Cancun Convention Center.
Distance to Puerto Calica
From Playa del Carmen: 20 miles, about 1 hour 35 minutes
From Riviera Maya/Grand Velas:26 miles, about 1 hour 45 minutes
Distance to Cancun Convention Center
From Playa del Carmen: 47 miles, about 1 hour 7 minutes
From Riviera Maya/Grand Velas: 42 miles, about 56 minutes

FAQS
Below are the quick answers to some of our most frequently asked questions. Please be reminded that every country has slightly different rules and regulations, so for the most specific and detailed information pertaining to your desired rental please visit rental information for more information.
Which documents are needed to pick up a rental car?
What is included in the rental charges?
Can I rent a specific car model?
Can I change my booking and do I have to pay a cancellation fee?
Can I cross borders with my rental car?
Can I rent the car at one place and drop it off at another station?
What is Sixt's refueling policy?
What add-ons are available and how much do they cost?
Can I rent a car with unlimited mileage?
Does Sixt deliver and/or collect rental cars?
Do I have to pay a security deposit?