Sixt car rental in Guadalajara
Our Service
 |  
Traffic Information
 |  
Sixt Tips
 |  
Sightseeing Destinations
 |
Business Travel
|  
FAQs
Find out more about our Sixt car rental in Guadalajara branches on our branch menu. You can gather helpful information such as the addresses, opening hours and the car categories on offer. Clicking on the right-hand tab opens up an overview of our locations on Google Maps to give you a better idea where exactly we are situated. Choose where you want to rent a car and then head to our booking page. Please be aware reservations can only be guaranteed for the selected car category as specific models are subject to availability at each Sixt branch.
Our Service
Our car rental fleet features some of the best-known premium brands and we aim to offer our up-to-date rental cars at competitive rates. Take advantage of our weekend rates and enjoy driving a convertible or sports car. A luxury BMW or Mercedes-Benz sedan may set the right tone for a business trip and those traveling with more companions or cargo might want to opt for an SUV or van. Once on our booking page you can do a quick price comparison between the models available during your desired rental period.
Along with our diverse fleet we offer a range of services to help you have an optimal car rental experience. For example, you can usually cancel your booking without penalty, so you can secure an ideal rental vehicle even if your plans are subject to change. Unlimited mileage benefits those who intend to do a lot of driving and naming an additional driver allows you to share time at the wheel. A GPS can keep you on course and booking one of our child seats means you can travel lighter and leave yours at home.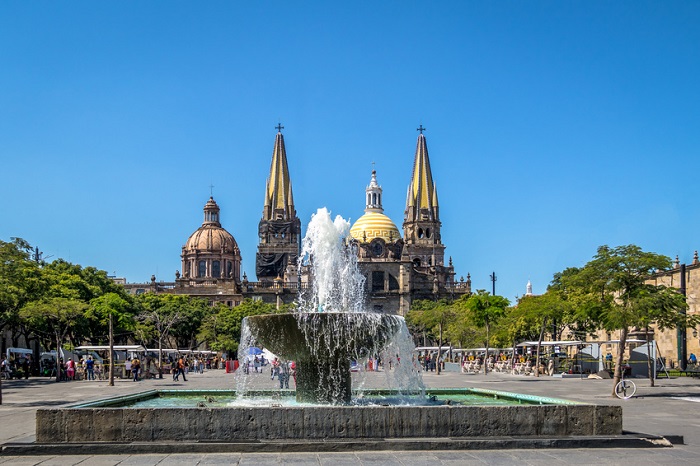 Traffic Information
If you are arriving from Guadalajara Libertador Miguel Hidalgo International Airport, you can take the Chapala - Guadalajara road to the city center. It will take you around 30 minutes to drive the 11 miles. In heavy traffic you can divert via the Mexico 23 route, which will only add a minute or two and a mile to your journey. Our Holiday Inn Guadalajara branch is just 3 miles from the city center on the Avenue Mariano Otero and will take you around 15 minutes. An alternative route is to go via Calzada Lazaro, which is a little longer at just over 4 miles and will take around 22 minutes.
Route 150 runs from southeast to northwest through Guadalajara, taking you to Tepic in the north and Morelia in the south. Route 54 runs north to Zacatecas and the 80 will take you northeast to San Luis Potosi. The roads in Guadalajara itself are mostly of good quality and driving can be a pleasure. Parking is reasonably easy to find but do watch out for touts who will guide you into the spaces. They will be looking for a tip to reward their efforts. Lots of hotels also have free parking.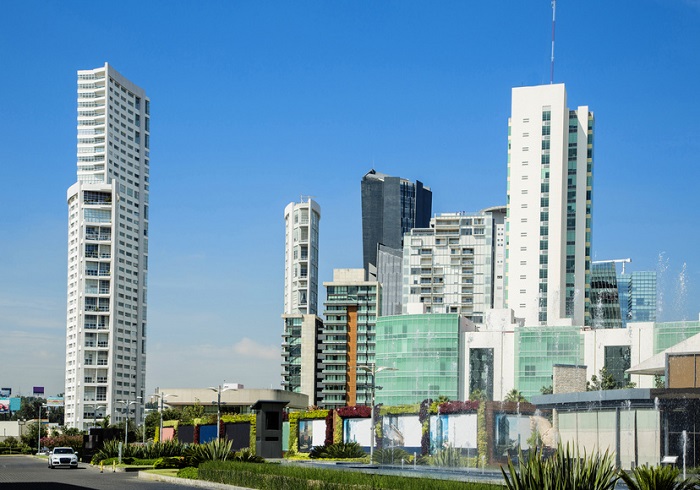 Sixt Tips
Guadalajara is Mexico's second largest city and the capital of the state of Jalisco. The Centro Historico (historic downtown) area has lots of beautiful colonial buildings and striking murals by one of Mexico's most famous artists, José Clemente Orozco. Guadalajara Cathedral dates from the 1560s and includes an eclectic mix of architectural styles and important murals by Murillo. Bullfights take place every Sunday at the Plaza de Toros on Calzada Independencia. Tlaquepaque is just 4 miles to the southeast of the city center and has a craft center where you can buy lots of different artisan objects. There is also a well preserved colonial village to explore. Parque Agua Azul is the city's main park and is a great place to take a break from the bustle of the city. Plaza del Sol is the place to go to for fine dining and is also the main shopping area in the city, with lots of upscale stores and malls.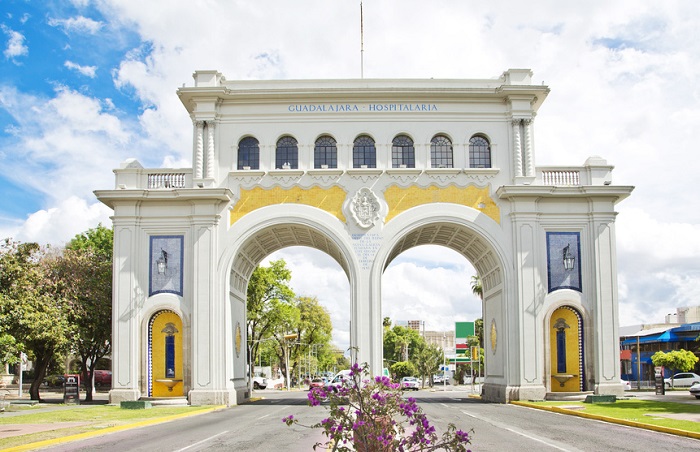 Sightseeing Destinations
Chapala
Just 30 or so miles to the south of the city on Route 23, Chapala provides a relaxing contrast to the buzz of Guadalajara. This lakeside town started life as a weekend getaway for wealthy Guadalajara residents. The president of Mexico started going in 1904, which cemented the popularity of the resort. There are lots of cafes, shops and restaurants along the Avenida Madero and Lopez Cotilla is a great spot to relax and enjoy the specialty sweets sold by the local shops. The lake has lots of boating activities to enjoy and provides a pleasant view.
Distance to Chapala
From Guadalajara International Airport: 21 miles, about 43 minutes
From Guadalajara Holiday Inn: 32 miles, about 54 minutes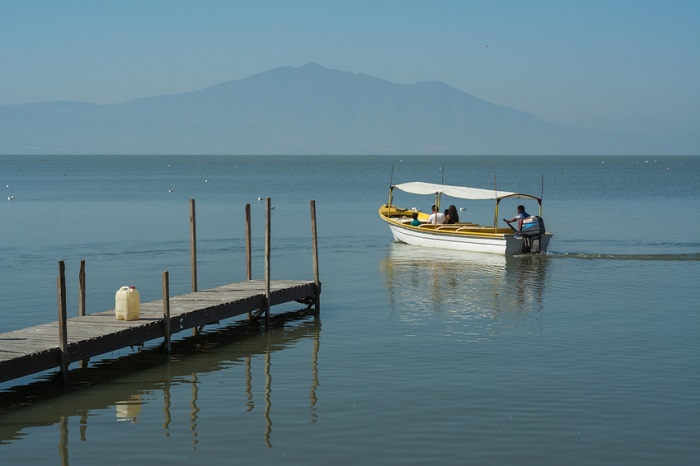 Tequila
Lovers of Mexico's national drink will enjoy a road trip to Tequila, the birthplace of the famous spirit. The town and the surrounding blue agave fields are now a world heritage site and there is a museum dedicated to the history and production of the spirit. Some of the distilleries offer guided tours and the opportunity to buy a huge range of tequila.
Distance to Tequila
From Guadalajara International Airport: 51 miles, about 1 hour 25 minutes
From Guadalajara Holiday Inn: 38 miles, about 58 minutes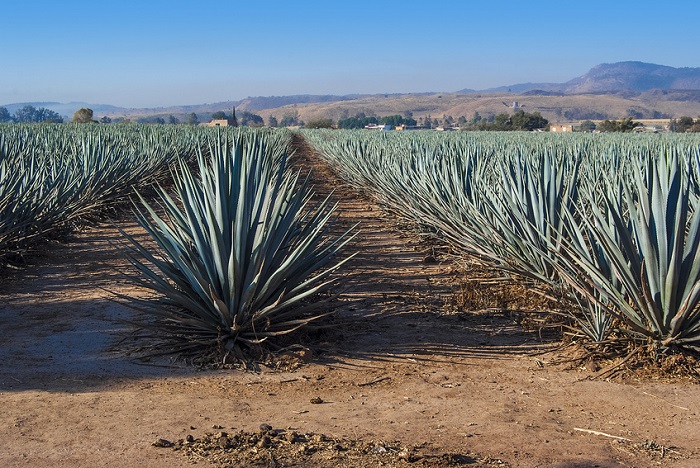 Business Travel
Guadalajara has one of the fastest growing populations in Mexico and much of this growth is due to the boom in the electronics and information technology industries around the city. Lots of big names such as IBM, Intel, HP and General Electric have manufacturing sites here. Fashion, food processing and pharmaceuticals are other important industries in the city. Many of these businesses are located in the Libertad district. The Guadalajara Expo Center, meanwhile, is the main convention venue in the city and hosts a huge variety of events.
Distance to Libertad
From Guadalajara International Airport: 12 miles, about 42 minutes
From Guadalajara Holiday Inn: 6 miles, about 35 minutes
Distance to Guadalajara Expo Center
From Guadalajara International Airport: 14 miles, about 35 minutes
From Guadalajara Holiday Inn: 4 miles, about 23 minutes

FAQS
Below are the quick answers to some of our most frequently asked questions. Please be reminded that every country has slightly different rules and regulations, so for the most specific and detailed information pertaining to your desired rental please visit rental information for more information.
Which documents are needed to pick up a rental car?
What is included in the rental charges?
Can I rent a specific car model?
Can I change my booking and do I have to pay a cancellation fee?
Can I cross borders with my rental car?
Can I rent the car at one place and drop it off at another station?
What is Sixt's refueling policy?
What add-ons are available and how much do they cost?
Can I rent a car with unlimited mileage?
Does Sixt deliver and/or collect rental cars?
Do I have to pay a security deposit?