Rent a car in Luxembourg with Sixt
Our Services
|
FAQs
|
Driving Tips
|
Places of Interest
We offer car rental in Luxembourg at convenient branches. Rent a car at Luxembourg Airport, in Findel East, or in Esch-sur-Alzette. When you rent with us you can choose your rental car from our top quality fleet of diverse vehicles. We aim to get you quickly behind the wheel so you can continue on with your travel plans in ease.
What to Do in Luxembourg in Winter 2019
Luxembourg is a tiny country nestled amongst castles and gorges. It can get very cold in the winter, with temperatures averaging in the low 30s. However, this turns the country into a winter wonderland as the snow settles on the classic European architecture. Around Christmas there are several markets to explore, and though you might expect slower months after the New Year, this small country might surprise you. The Escapardenee Lee Trail is quite stunning in the winter. Its 33 miles containing fairy tale-like scenery and surprises, including an isolated church in the woods. Winter sports fans can head to Baraque de Fraiture, featuring slopes for skiing and snowboarding. There are some interesting festivals in the winter months. In the New Year there are festivals between February and March, such as Liichtmėssdag, filled with music, food stalls, ales and much more. There are also several Carnival parades in cities throughout the country at the start of March, as well as Bonfire Day where a cross is set on fire to burn away winter. If you plan to go skiing or partake in other winter sports, rent an SUV and ask about the availability of a ski rack.
Our Services
With our car rental in Luxembourg you can take advantage of our extensive fleet featuring a range of car categories suitable for all kinds of travel. We also offer a range of options to allow you to tailor your rental to the requirements of your trip. You can choose extras like Roadside Protection and Personal Accident Protection to increase your peace of mind, tack on a child or baby seat or additional drivers. Even in tiny Luxembourg, a GPS can be useful for finding your way around. Reserving your rental car before your trip will ensure availability of your chosen vehicle class and is also how to secure our best value car rental deals in Luxembourg.
Which vehicle class is right for my trip?
For a short city trip a compact car can be an economical choice. Plus it can make moving about city streets and parking easier.
Travel around Luxembourg in comfort and class in one of our premium sedans, which make longer road trips more relaxed.
SUVs or station wagons offer plenty of room for your gear and a group of friends.
For even more leg and luggage room a minivan is an ideal choice, especially for family vacations.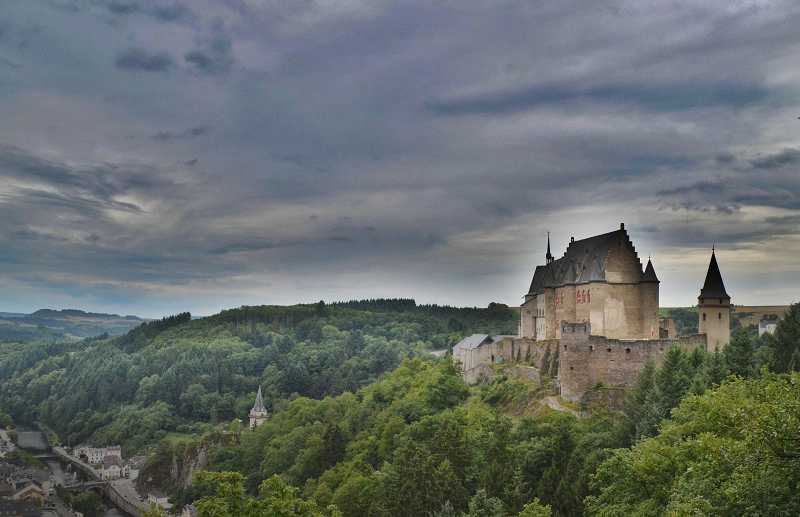 FAQs
Driver's license
Please remember to bring along a valid ID card or passport as proof of identity when you collect your vehicle. Both the renter and additional drivers will also need to produce a valid driving license. If the driving license uses a non-Roman alphabet, such as Japanese or Cyrillic, it must be accompanied by an International Driving Permit.
Age restrictions
To rent a car in Luxembourg with Sixt you need to be at least 21 years old. You must also have held your license for a minimum of two years. There are restrictions on the class of rental vehicle that younger drivers can drive and these will be explained in the booking engine when you reserve the car. A surcharge will be applied to drivers under 25 years old.
Payment Methods
We accept payment by all major credit cards but we cannot accept debit cards or prepaid cards. Cash payments are not permitted. The card must be issued in the name of the driver.
Accidents
In the unlikely event that you experience an accident, it must be reported to the police. The emergency services can be reached on 112. All accidents must be reported, even those where no other vehicle was involved. You must also inform Sixt of any damage to the vehicle and you need to fill out the Accident Report Form.
Crossing Borders
Luxembourg has an excellent central location in Northern Europe and cross border rentals are allowed into other countries to help you explore. Restrictions apply depending on the country and these are explained on our Rental Information page.
Driving Tips
Roads in Luxembourg are excellent if a little busy at peak times. Parking in Luxembourg City can be difficult in the center, particularly on weekends. Parking garages can be an option but be aware they often have early closing hours. In general the major roadways and country roads of Luxembourg are all well-maintained. You don't have to pay any tolls on the motorways but on the spot fines will be given to those committing various traffic offences.
Additional tips for driving in Luxembourg:
Generally the speed limits are 50 km/h on urban roads, 90 km/h on non-urban roads and 130 km/h on the motorway (110 km/h when it rains).
Seatbelts are mandatory for all vehicle occupants.
Children under three years old must use an appropriate seat.
Buses have right of way when pulling out.
The maximum blood alcohol limit is 0.5 g/l.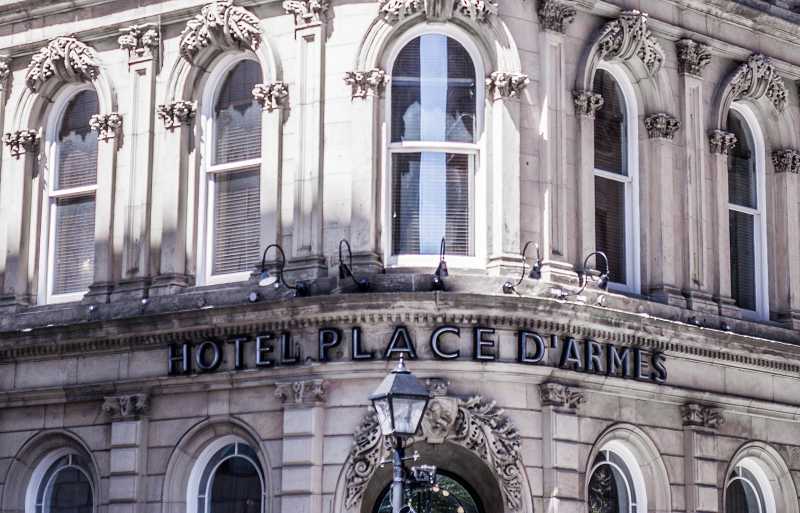 Places of Interest
Top 4 Architectural Sights
Fort Thungen / Three Acorns, Luxembourg City
Chateau de Vianden, Vianden
Basilica of Saint Willibrord, Echternach
Grand Duke Jean Museum of Modern Art (MUDAM), Luxembourg City
Fort Thungen is an impressive historic fortification in Luxembourg City. It is also known locally as the Three Acorns, because of the acorns situated atop each tower. The fort is all that remains of the city's fortifications after the Treaty of London in 1867 demanded that they were demolished, however it was extensively restored in the 1990s. Chateau de Vianden dates from the 11th century and took 300 years to build. It was built on the site of an even earlier Roman fortification and was the seat of the influential Vianden counts. It is one of the largest and most important examples of a gothic and Romanesque residence to be found anywhere in Europe. Basilica of Saint Willibrord is to be found in Echternach, the oldest city in Luxembourg. It dates from 698 and has an 11th century crypt with a marble sarcophagus containing the remains of Saint Willibrord. It is also renowned for its impressive frescoes. The Grand Duke Jean Museum of Modern Art, also known as MUDAM, houses an impressive collection of contemporary art by more than 100 artists.
Top 4 Natural Sights
The Ardennes
Jardin de Wiltz
The Moselle Valley
Mullerthal Trail
The Ardennes is a wild area of mountains, forests and rivers, containing a huge variety of wildlife. The Jardin de Wiltz is a living work of art created and maintained by people with disabilities and by the long-term unemployed. The Moselle Valley and river is one of the most beautiful areas of Europe. It winds its way through vineyards, sleepy hamlets and dramatic castles, making for a pleasant drive with your rental vehicle. The Mullerthal Trail runs through the Mullerthal region, known as the Little Switzerland of Luxembourg. It is renowned for its forests and pastures, where natural paths take you through impressive canyons and strange rock formations.