The mystery and rich history of the Middle East is accessible when you rent a car in Jordan with Sixt. Known for being one of the most modern and liberal nations in the region, Jordan is an excellent place to plan a road trip by car rental if you are interested in exploring the wonders of the desert.
Car rental in Jordan with Sixt
Sixt has car rental offices located in the capital city of Amman, where you can pick up a 4x4, van, luxury, or sports car. Sixt also allows you to customize your rental agreement with options such as additional drivers, fly and drive, LDW insurance and unlimited mileage.
Tips for Safe Travel by Car Rental in Jordan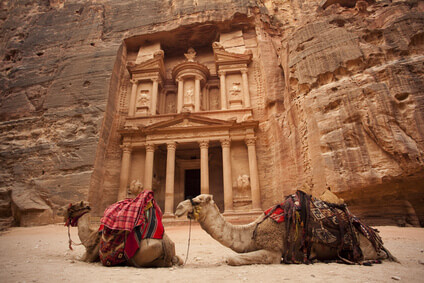 While it is generally safe to rent a car in Jordan, drivers should exercise caution on the country's roadways which include some famously narrow, winding, steep, and crowded stretches.
Watch for unmarked speed bumps and animals, in both rural and urban roadways.
Use extra caution at night due to poor lighting, and during the rainy season from December to March as road conditions can become particularly treacherous.
Speed limits and seatbelt laws are strictly enforced, and it is prohibited to drive under the influence of alcohol or talk on a cell phone.
It is common for security authorities in Jordan to set up checkpoints near popular tourist destinations where drivers are expected to stop and present their identity documents. Be prepared with your identification, as well as documentation on your car rental.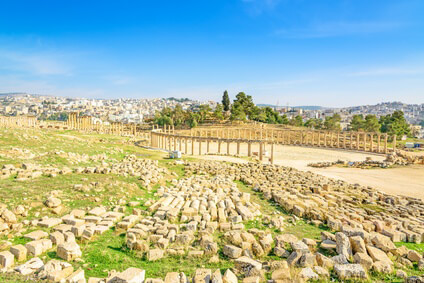 Highlights to see with a car rental in Jordan
Mostly desert and nearly land-locked, the dramatic scenery and ancient sites you will see when you rent a car in Jordan are uniquely elemental. Visit the Dead Sea, the lowest point on earth, where you can effortlessly float in saline waters. Drive through the Southern Desert to Petra, Jordan's top tourist attraction and one of the new Seven Wonders of the World, where an ancient city carved out of sandstone was discovered. Rent a car to tour the desert castles throughout Ajlun and Kerak, once used as getaways for Kaliffs from the Omayyad Period. From stunning granite cliffs to salt seas, Jordan is like another world. And you can easily explore it all with a car rental from Sixt.