Sixt rent a car in Hungary
Click to jump to: Our Service | FAQs | Driving Tips | Places of Interest
Pick up your rent a car at Budapest Airport or the city's major train stations, or collect your rental car in Debrecen or Miskolc. All of our Sixt rent a car Hungary branches are conveniently located, giving you easy access to key travel routes and tourist sites.
What to Do in Hungary in Winter 2019
The weather will be cold in Hungary in the winter, but that just means you can visit without the crowds. Temperatures will be at or below freezing from December to February, so be sure to pack warm clothes and think about renting an SUV or all-wheel-drive vehicle with winter tires. Visit Miskolctapolca, a spa with thermal salt baths, outside of Miskolc to warm up. For skiing, there are several resorts to choose from including Bánkút Ski Center in the north, Síaréna Eplény in the west, and Mátraszentistván Ski Park in the northern Matra Mountains. In Budapest you can enjoy the largest outdoor skating rink in Europe and the Christmas Markets from late November to the beginning of January.
Our Service
On offer with our car rental in Hungary is a wide selection of up-to-date, leading brand vehicles. Our rental vehicle fleet hosts an diverse array of car categories with models from top manufacturers such as BMW and Mercedes-Benz. While booking online you can customize your rental car with numerous add-ons. We recommend optional extras like GPS, child seats, roadside protection, loss damage waiver and additional driver coverage. Sixt car rental deals in Hungary often come equipped with 500 free miles as well.
What vehicle class is right for my trip?
Compact cars and sedans are great for making city trips comfortable and easy.
SUVs are good for group travel and keeping your trip open to more possibilities.
Minivans and station wagons are ideal for family vacations as you will have ample leg and luggage room.
FAQs
Driver's license
All US driver's licenses are valid in Hungary. For an extended visit, you might consider obtaining an International Driver's License.
Age restrictions
You must be 21 with a driver's license in effect for at least one year. Some premium class models require drivers to be at least 25.
Payment Methods
We accept all major credit cards at our Hungary branches, and there are no credit card fees.
Accidents
In the event of a major accident, contact the police by calling 107 and the ambulance at 104. With a minor accident, it is advised that you not move a vehicle until the police complete an accident report. If there are any damages to the rental vehicle contact Sixt immediately and fill out the Accident Report form enclosed with your vehicle documents.
Crossing Borders
Hungary observes strict border control. While US and EU citizens can pass freely into neighboring countries, some nations do impose road taxes so check with your rental agent to see what to expect when leaving the country. More details about crossing borders with your Sixt rent a car in Hungary can be found here: Rental Information.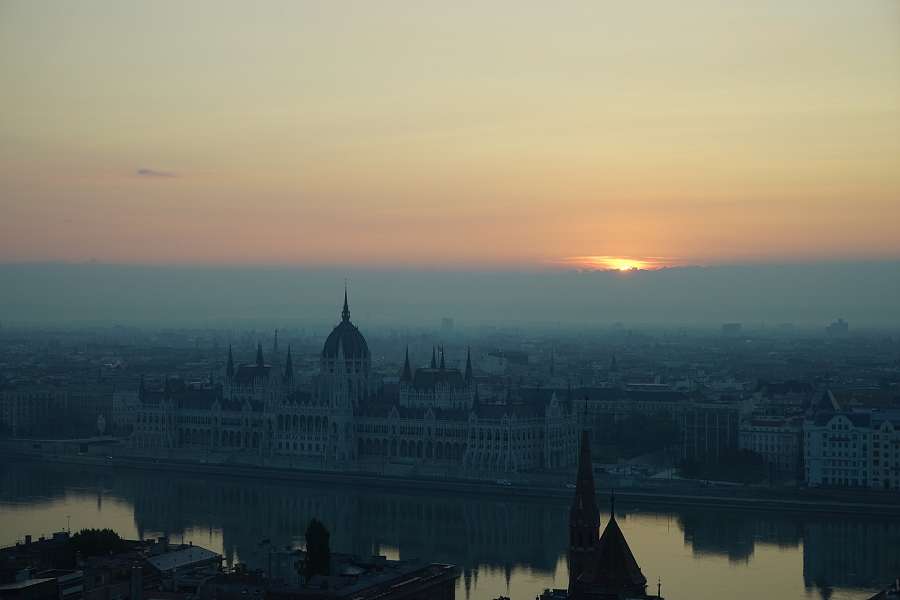 Driving Tips
From awesome architectural landmarks to the majestic bridges over the Danube River, to quaint, traditional villages and gentle, rolling countryside, car rental in Hungary allows you to make the most of your vacation. In general, the quality of smaller roads in Hungary will vary, but the 900 mile major motorway system is generally free of any major construction delays or heavy traffic. Be aware that motorways are tolled and you will need to purchase a vignette either from your rental office, at gas stations or online.
Additional driving tips:
While right side driving is in effect, you cannot turn right at a red traffic light.
Stop signs are infrequent on Hungarian roads and instead you will find triangular yield signs with arrows noting the direction drivers may take.
The Hungarian yield rule means you must always yield to the car coming from your right, regardless if you arrived first at the intersection.
Parking zones are identified with blue circular signs emblazoned with a white P or an X for no parking. In Budapest, cars are not permitted in the city center.
Impaired driving and alcohol consumption by both the driver and passenger is strictly forbidden. Be aware police may collect on the spot fines for traffic infractions.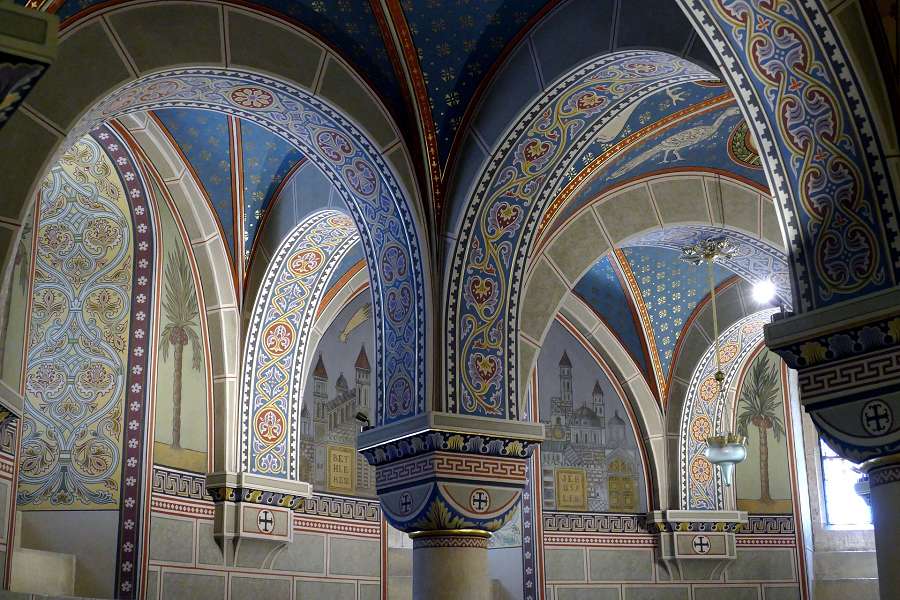 Places of Interest
Top 4 Architectural Sights
Palace of Arts, Budapest
Castle of Eger
Castle of Diósgyőr, Miskolc
Festetics Palace, Keszthely
Located in a former industrial district on the River Danube Embankment is the Palace of Arts. Also known as MUPA, it is an enormous cultural complex which is the musical and cultural hub of Budapest. In Eger, a historic, northeastern town famous for its wines and therapeutic waters you can find the revered Castle of Eger. The castle memorializes the place where a small, defiant Hungarian garrison defeated a huge Turkish army in 1552. Surrounded by the modern city of Miskolc, the medieval Castle of Diósgyőr hosts the Kalaka Folk Festival each July. The festival showcases theatric performances reviving the Middle Ages and key historical events. Built in 1745, the baroque Festetics Palace in Keszthely houses the largest aristocratic private library in Hungary.
Top 4 Natural Sights
Hortobágy National Park, eastern Hungary
Pálvölgyi Stalactite Cave, Budapest
Lake Hévíz near Keszthely
Lake Cave of Tapolca
The 300 square miles of the Hortobágy National Park in eastern Hungary is a perfectly intact cultural landscape of traditional pastoral farming which has been in use for more than two millennia. The beautiful Pálvölgyi Cave in Budapest stretches more than four miles through a multi-level labyrinth of amazing rock formations formed by thermal waters over millions of years. Near the western end of Lake Balaton, Lake Hévíz is the largest thermal lake in the world. Bathers can take a dip in the 90 degree hot springs fed waters which are rich in sulfur, radium and minerals. The Lake Cave of Tapolca is a three mile system of Miocene limestone layered caves, which are electrically illuminated over a blue lake that placidly wanders directly under the town of Tapolca.