Sixt Car Rental Service at Saarbruecken Airport
If you travel to Saarbruecken in Saarland, Germany, visit Sixt car rental at Saarbruecken airport. The Sixt car rental staff will help you rent a car to suit your style, be it a station wagon, a van, a coupe, or an SUV. You could also visit the Sixt website before you travel, to see what attractive car rental discounts and deals are available. Do a price comparison, and then get a cheap car in the brand of your choice - Mercedes, BMW, Ford, Chevrolet, or VW, to name a few. Choose a city car for business or a rugged vehicle for cross-country travel - and don't forget to take advantage of the convenient 24-hour car rental return facility offered.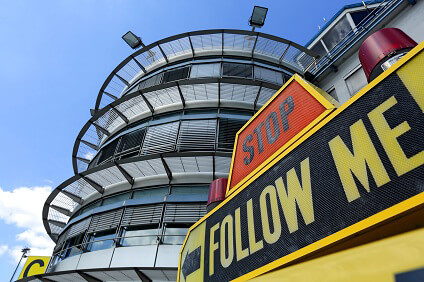 Copyright: Saarbrücken Airportn
Saarbruecken Airport in Saarland, Germany
Saarbruecken Airport (SCN) - Ensheim or Flughafen Saarbruecken Airport in German - is a busy transit point that handles hundreds of thousands of passengers annually. The airport is 9 miles from the city centre of Saarbruecken and connects to the central railway station with taxi and bus services. The independent traveler will, of course, prefer to rent a car from Sixt car rental to travel without speed-breakers!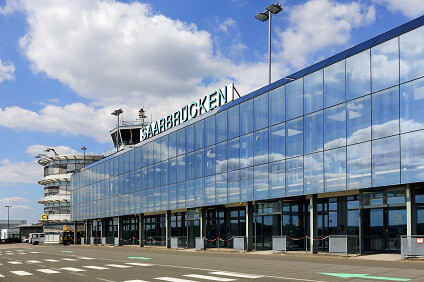 Copyright: Saarbrücken Airport
History comes alive at Saarbruecken
Saarbruecken, the capital of the Saarland federal state of Germany, is an old city defined by baroque architecture, waterways, quaint by-lanes, beautiful city squares, and educational institutions. Rent a car to visit Saarbruecken's attractions at your own pace. These include the church of St Arnual, the stone bridge across the Saar, St John's Basilica, the Ludwig Church, Saarbrücken Castle, Staartstheater, the Regional History Museum, the Sankt Johann market, Saarbruecken University campus, and the old steel works in the neighboring town of Völklingen. With Sixt car rental support, you can tour in style.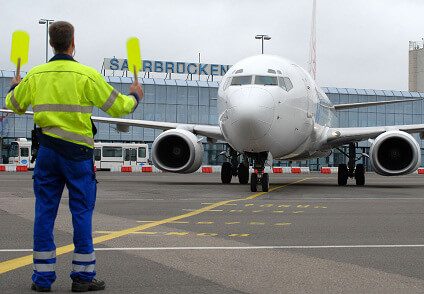 Copyright: Saarbrücken Airport
Thomas Arndt
( Branch Manager )